The Twister project contains 4 fairly expensive arcade buttons, one of which immediately broke when the front panel went flying off the car seat during a sudden stop.
I tried gluing and taping it several times, but the results were poor, and temporary.
I considered 3d printing a new part to hold the switch in, but I don't have reliable access to a 3d printer.
But I do own a stash of filament.
And I do own a soldering iron.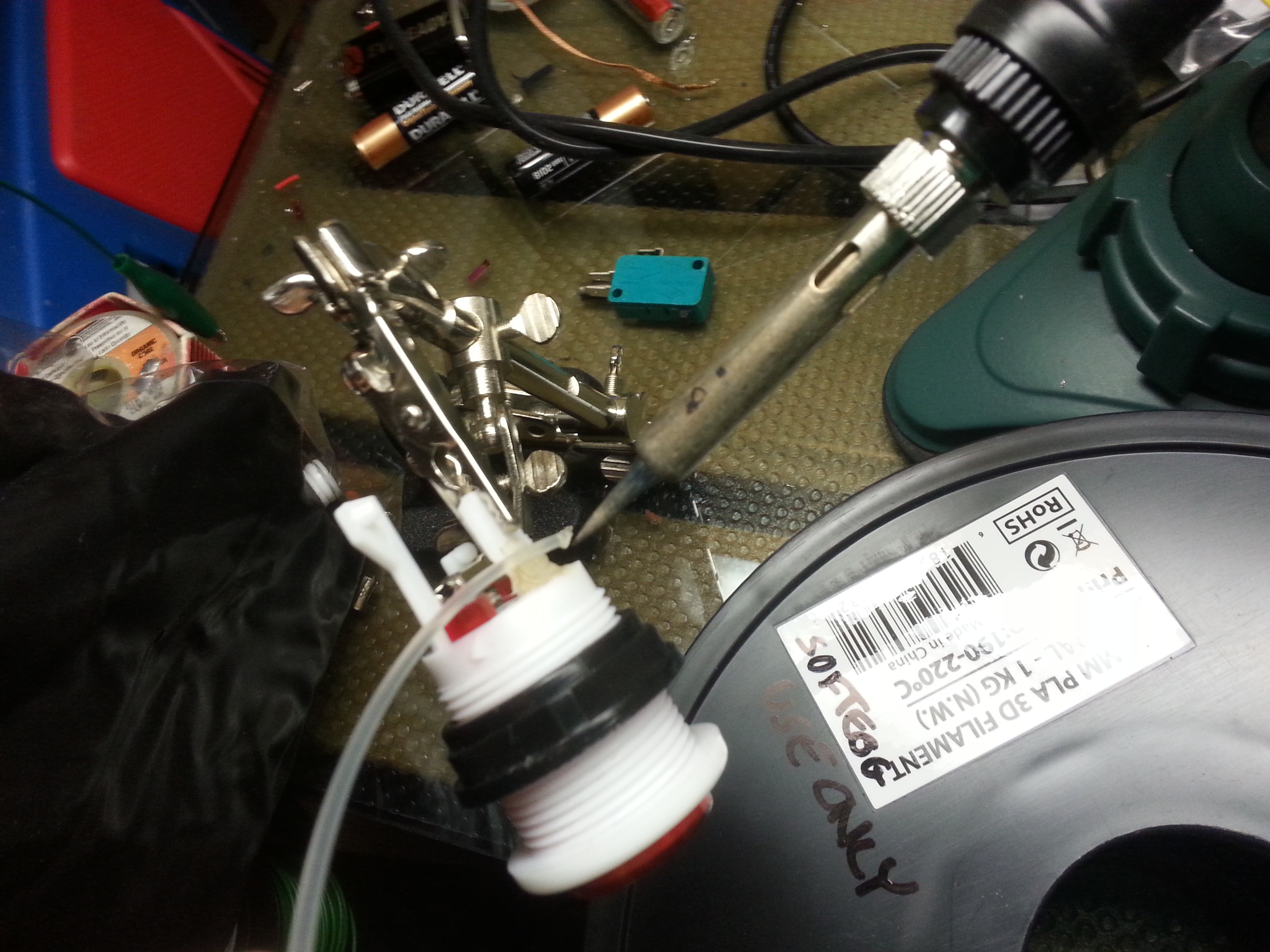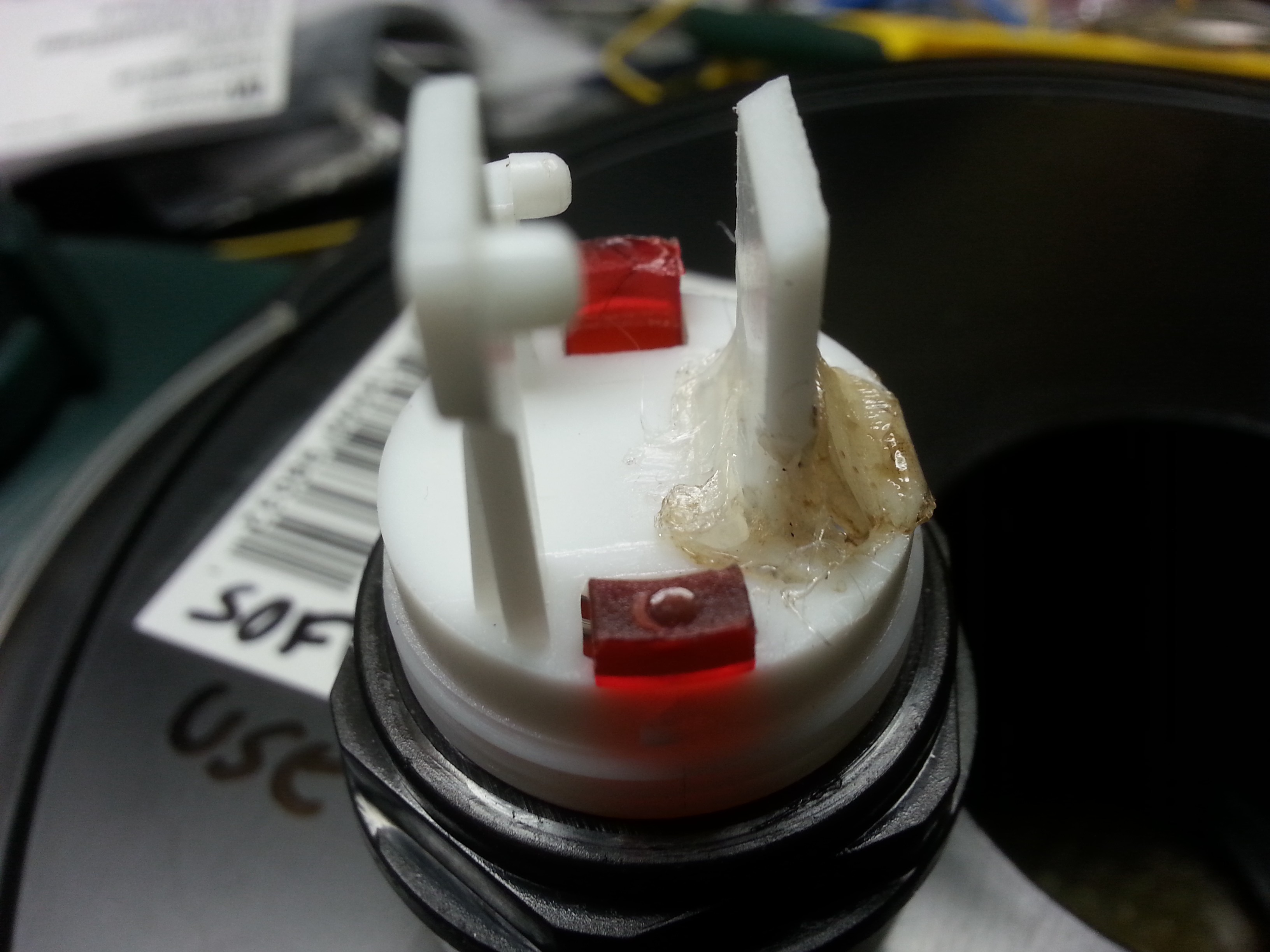 But will it hold the switch?
Signs point to yes!