This project is a subproject of #Ion wind loudspeaker experiments.
The main aim of this particular blower was to evaluate, is it OK to use 3d printing. You now... PLA!
I was afraid that corona wires heat up seriously, and they might melt plastic they are pushed against. Also, who knows, maybe the plastic is conductive a little bit.
Second thing is that 3d printing with exposed sparse infill can potentially make the whole structure completely sound-transparent, which is good news. So I wanted to try, how well complex models with overhangs can be printed made only of sparse infill.
And here come the results.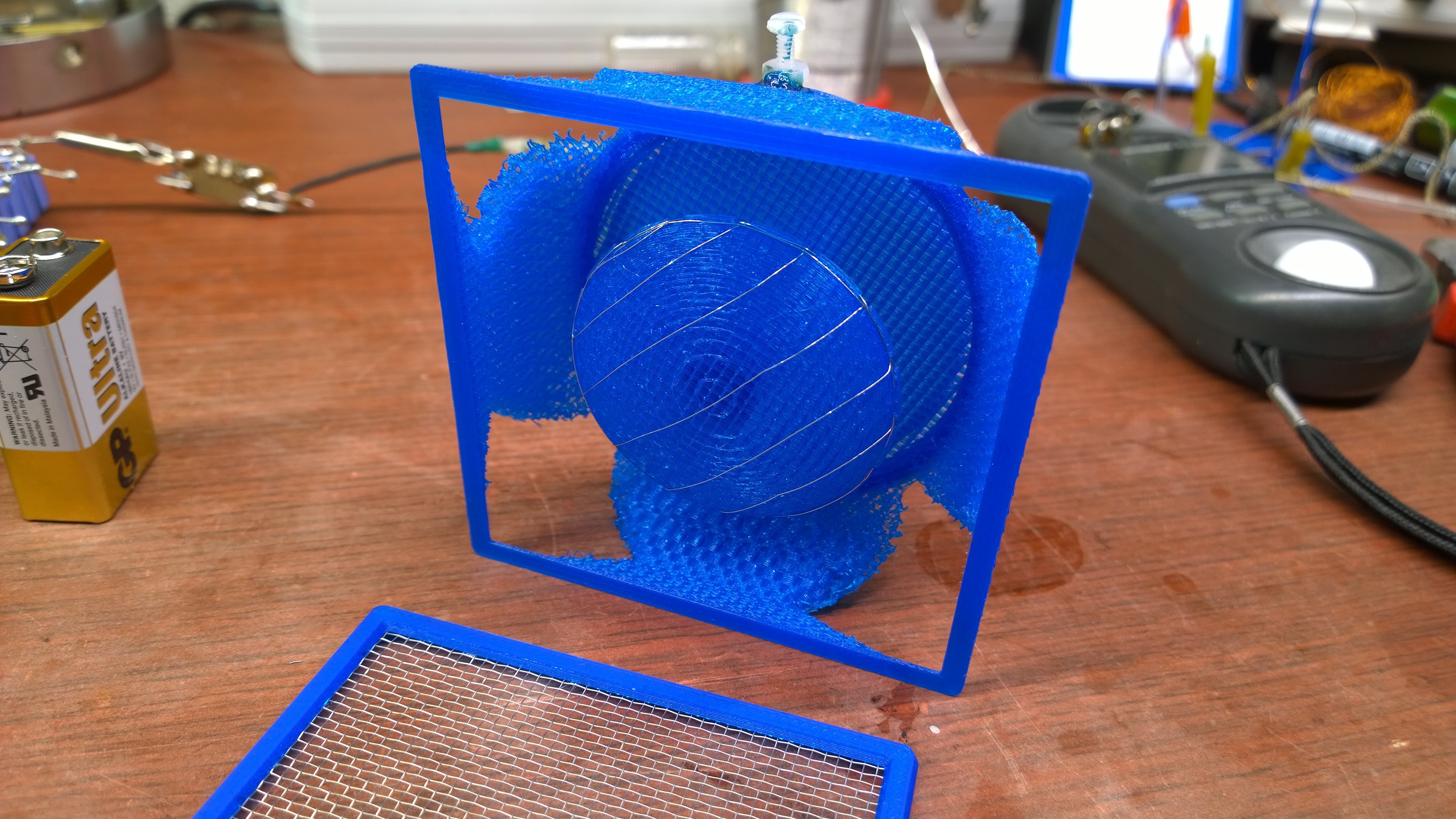 The basket is almost completely made of sparse infill with no perimeters (big thanks go to Slic3r, which allows to apply special settings to selected geometrical parts of the model (aka modifier meshes)). It prints good enough.. not fantastic, but perfectly adequate for the purpose. Win!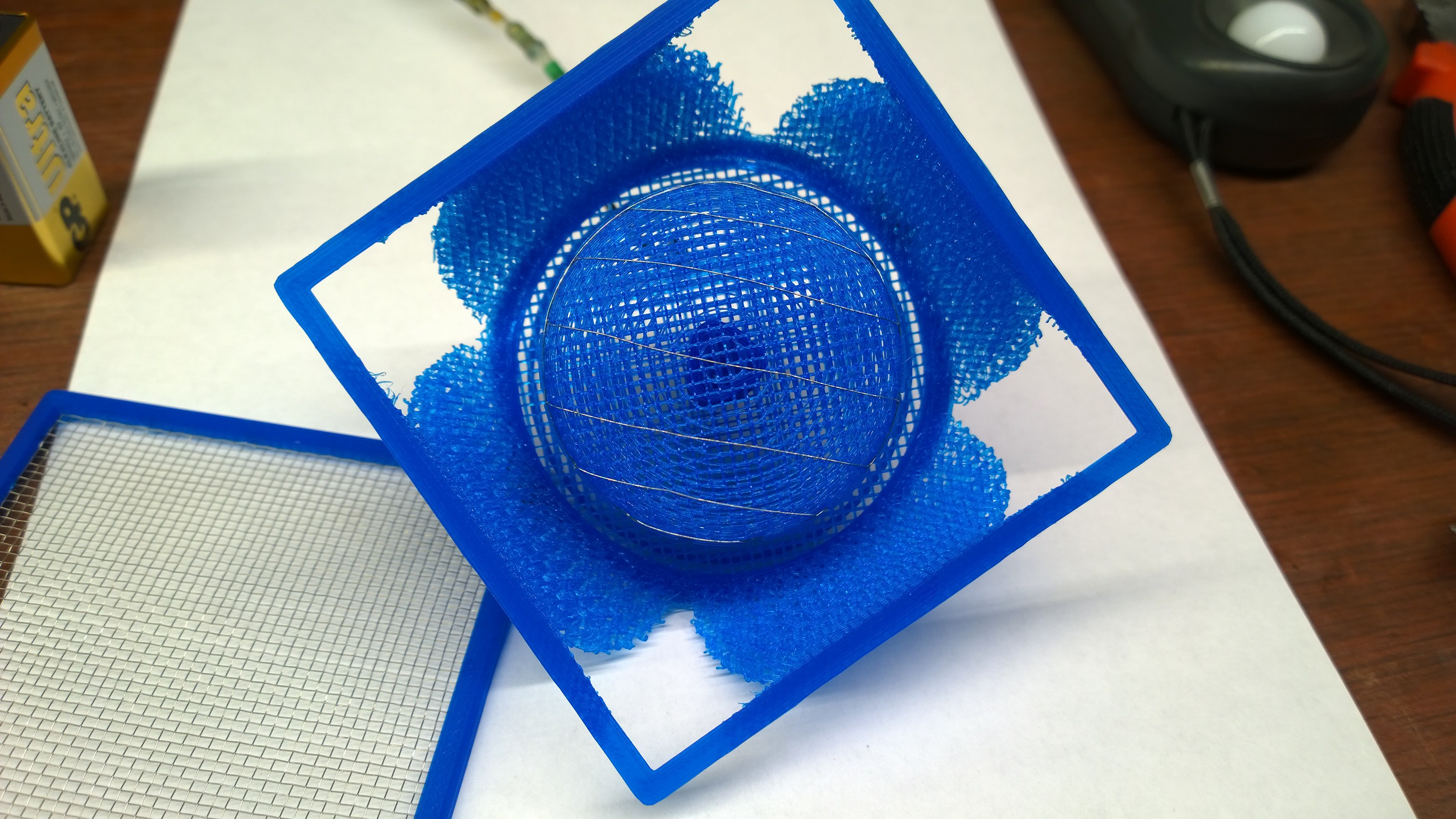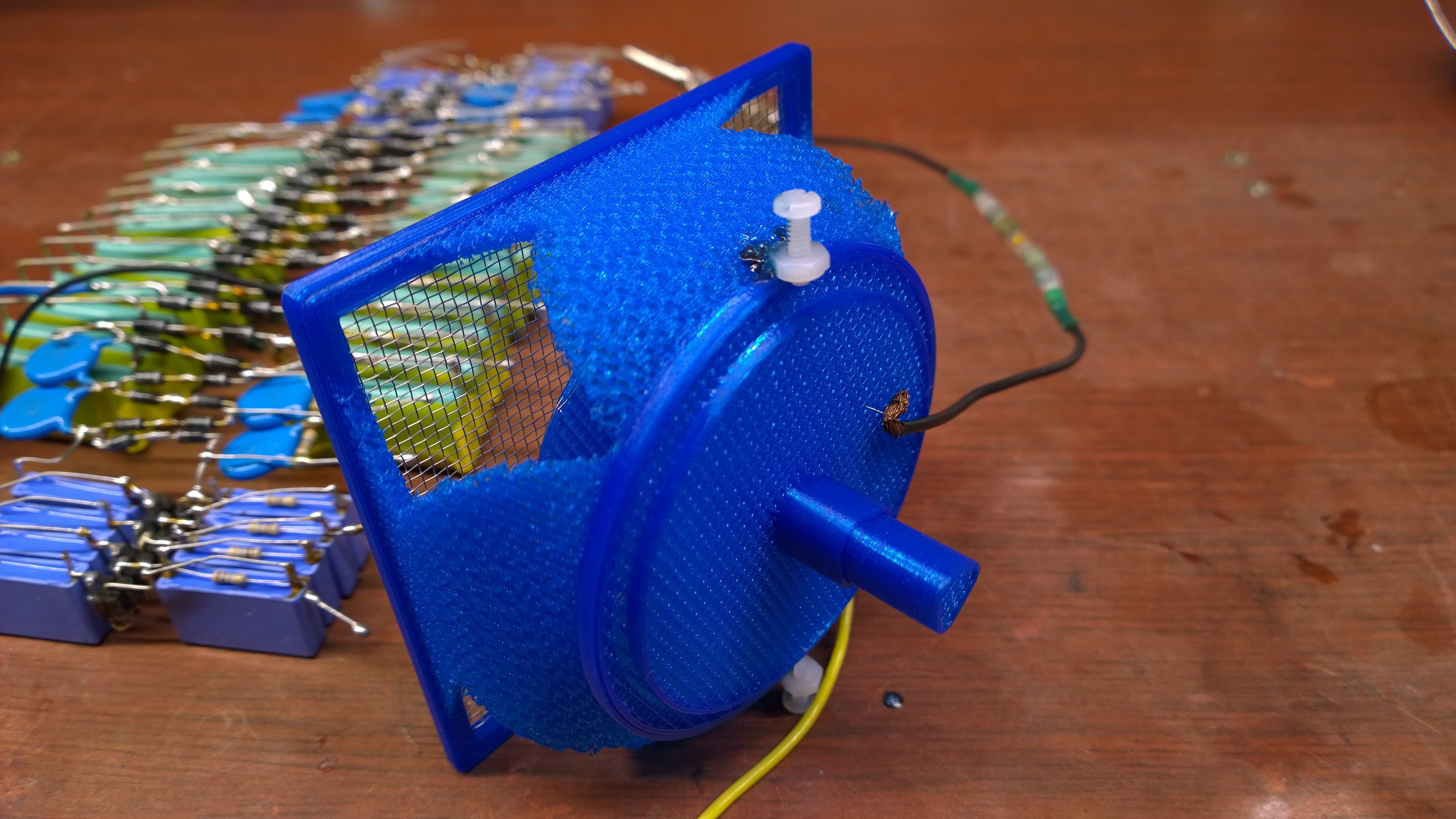 Still haven't got the basket and baseplate mating system. Had to hack on some screws to hold the two pieces together. In the background, you can see high-voltage multiplier of my high-voltage power supply.
So far so good. I had it blowing for a minute or so, and corona wires don't seem to melt the plastic. This is good news, but if it arcs, the meltdown is guaranteed. Gonna try that, but a bit later.
All model files can be downloaded from my google drive: https://drive.google.com/file/d/0B9lBm-SSD5KSSE9FS0Fob3ZtR0U/view?usp=sharing