Ouch - the last update here was almost a year ago to the day.

As it turns out, injection molding is not for noobs. Many thanks for all the help I got from here, including the massively helpful final check before the mold was made. It only took me 350 revisions of the CAD model, and 30 more from others... And it took custom-made brass inserts to hold the bolts in the case. So Iearned a lot, but it can be summarised: if you consider injection molding for a hobby, don't.
But! The first 20 PiDP-11 kits went out to beta testers, and other than a slightly too-short hex spacer, no problems during the final shake-out! So here it is, the brand-new PiDP-11/70: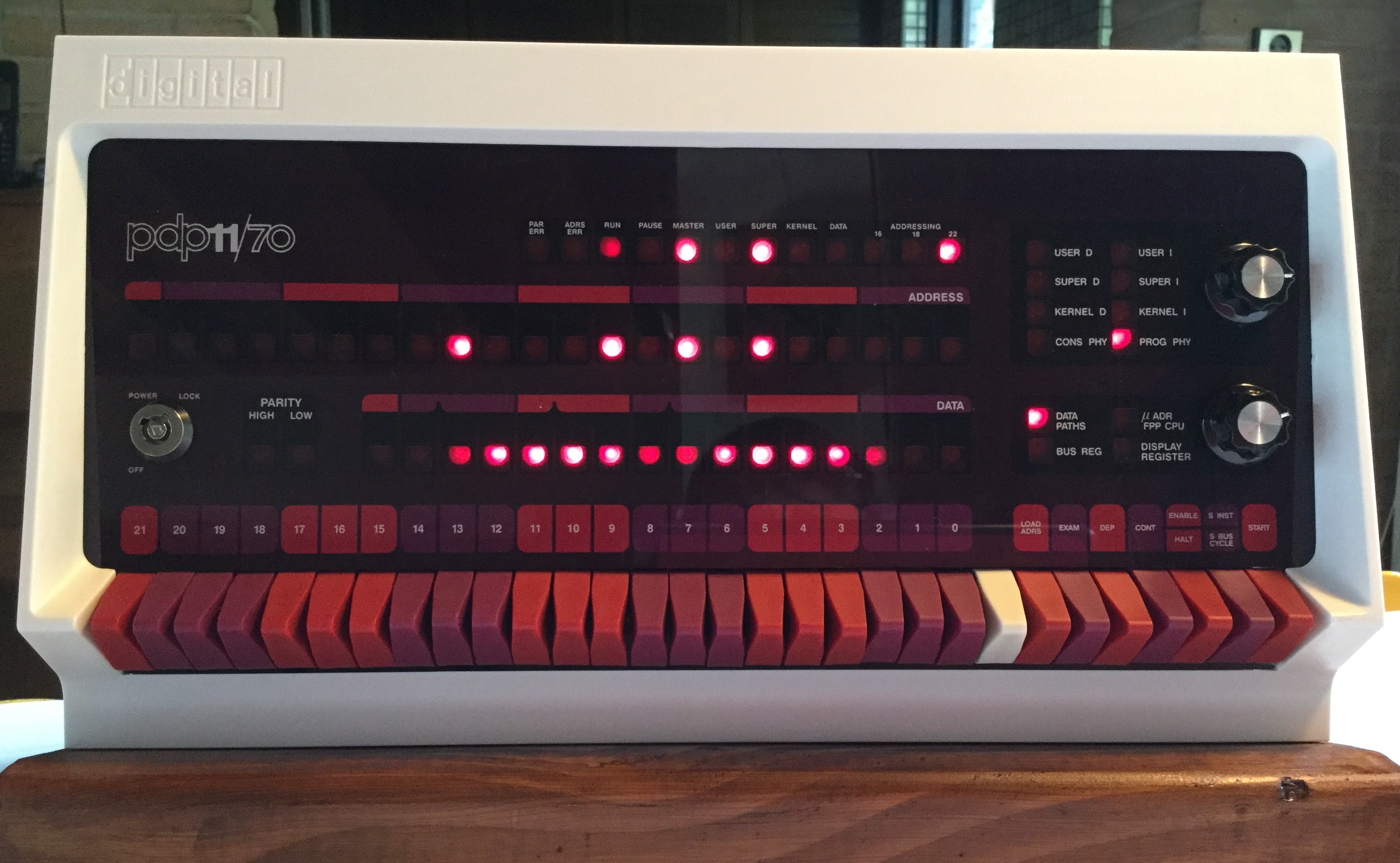 Over the last few weeks, I've made a web site for the kit, and a Google Group is live as well. Now, the focus shifts to polishing up the (currently pre-alpha) software, and kits will go out from next month. Here are the kit contents: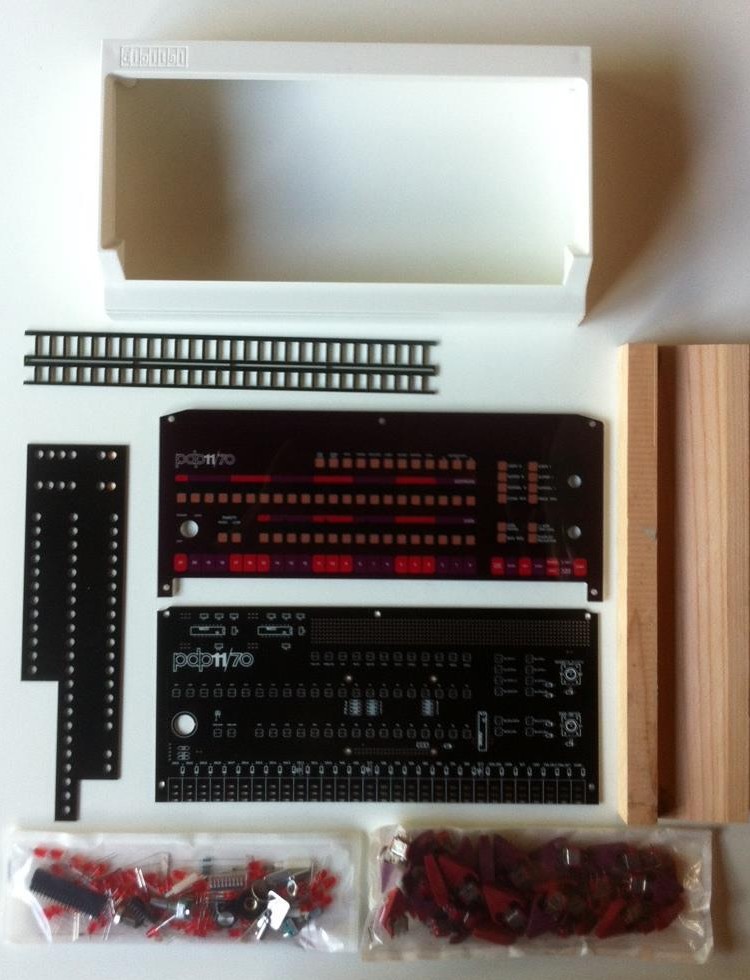 Stupidly I forgot to put the back panel of the case in the picture, but it's on my site anyway. That back panel taught me about laser cutting (press-out slots for connectors etc), and after injection molding, that is the way to go for any following project. Easy, low-cost and very precise results.

I'll post some more updates in the coming weeks. As the PiDP-11 is a
simh
BlinkenBone
device, I just wrapped up a virtual PiDP-11 with Jörg's virtual 11/70 front panel. That'll add to the fun as we go about building a right proper PDP-11 Software Museum into the software. From RT-11 to Unix v5/6/7 via Ultrix to 2.11BSD to RSX-11M Plus with networking, it should all be there of course!