Much has been happening now the hardware is done.

First comes a software update with polished-up boot disk images for unix v5, v6, v7, 2.11 BSD and Ultrix, hopefully next week. Got to do it before January 1st, Unix's 50th birthday!
Then, Jörg has released the UniBone card. This thing lets Linux drive the old Unibus directly. It is possible to have a software CPU simulation run inside an old, potentially dead, PDP-11 and let it use its real core memory as well as any real PDP-11 disks... this needs hooking up to the PiDP :)
Lastly, many thanks to PJ Evans for publishing this article in the latest MagPi edition! Hopefully that gets new people sucked into the dark world of PDP-11 computing.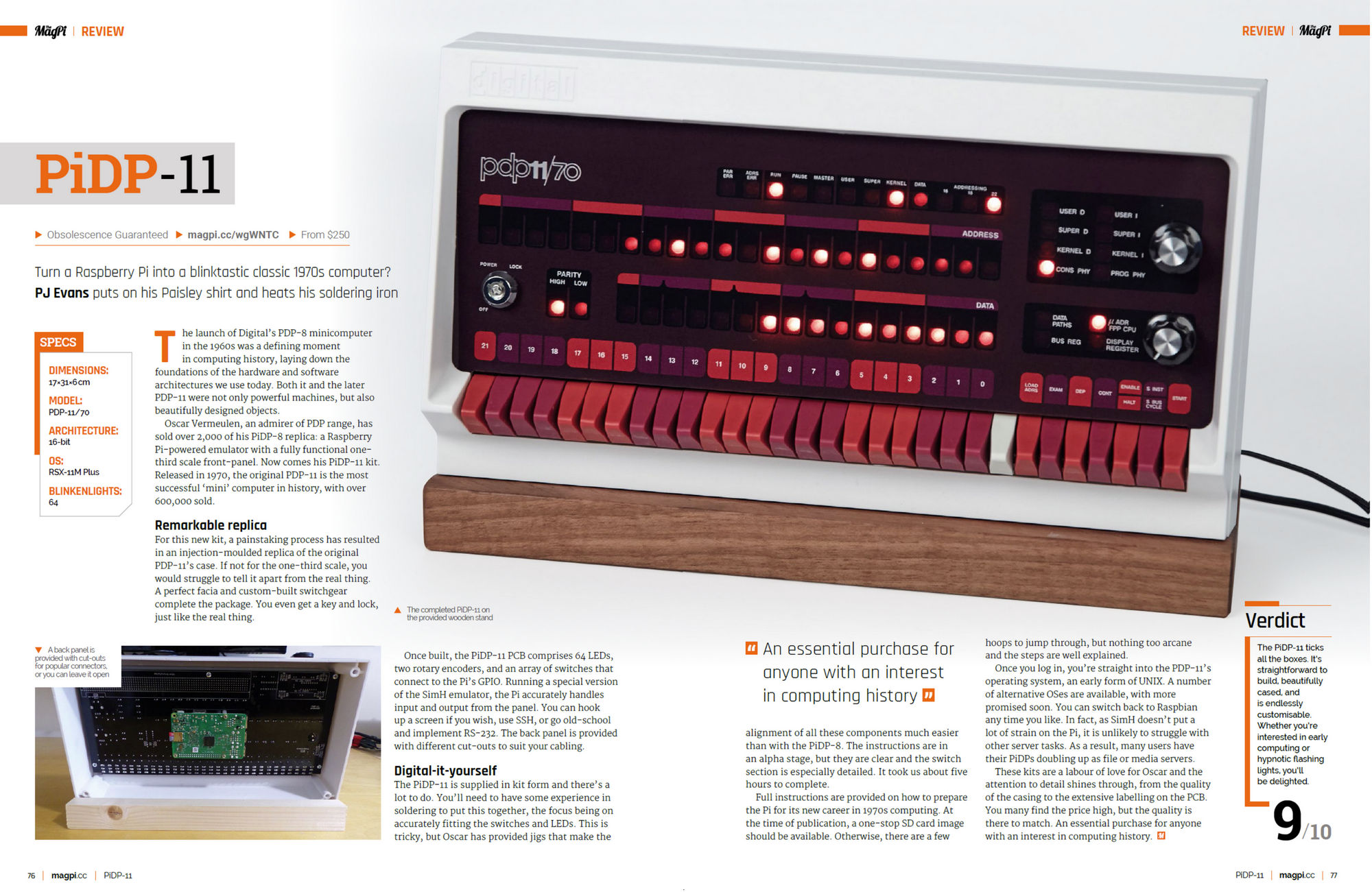 (note - MagPi is a truly Open Source publication, Creative Commons (BY-SA-NC 3.0))