Double ferroules and short 30cm pieces of wire connect the single lanterns. The whole construction is mounted with zip ties.
As the front bar of the awning got a slot to hold the fabric, it is possible to wrap a zip tie around the wires, put the seal/fastener of a second zip tie on the attached one and latch the seal/fastener in the front bar slot: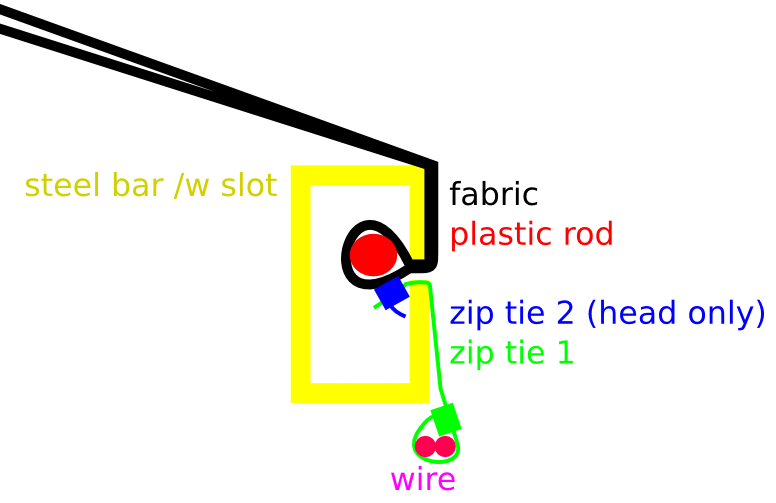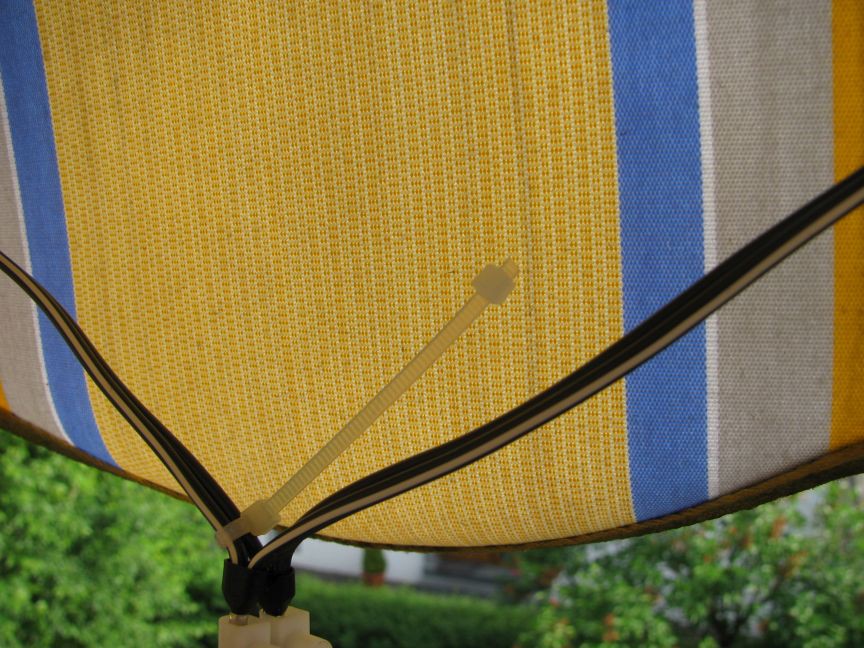 For the first test run, an antique power supply does the supply job until the battery is ready: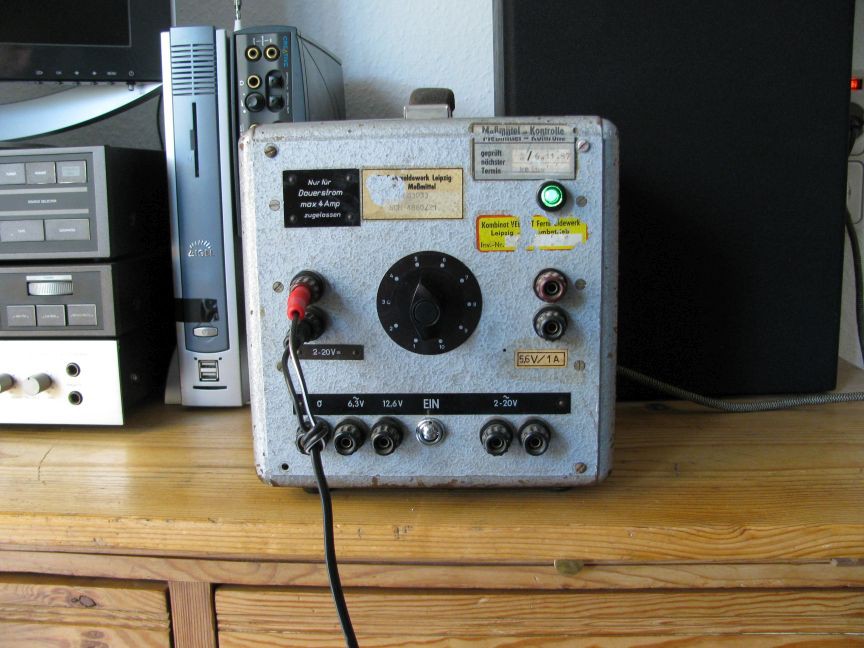 With only 6 LED modules it is almost too bright, so I won't add more. This lanterns are there to create a nice atmosphere/mood and provide enough light to easily see each other and stuff on the grill, not to mark an airplane runway.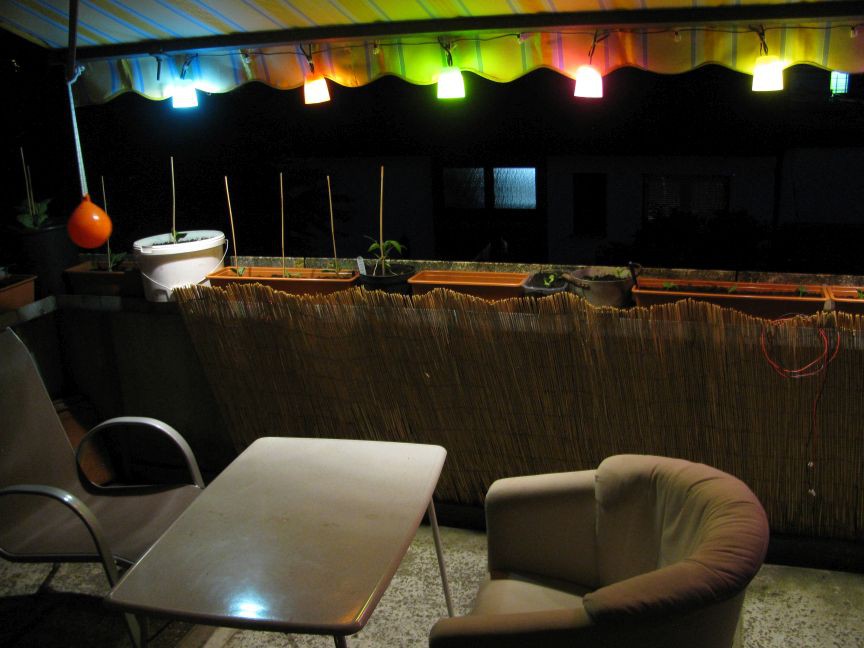 Next step is to integrate the charge controller, undervoltage protection and car battery in one old paint bucket, which will act as housing/weather protection, add connectors and see how it performs.