For the past four weeks, the Espert team has been working hard, day and night, to bring the ESPresso Lite project to life (and to the market).

As a low-cost, no-frills, Arduino-compatible Wi-Fi development board, the ESPresso Lite is designed to allow anyone to get started on building their very own Internet-of-Things (IoT) projects. The ESPresso Lite core hardware is a 32-bit 80 Mhz FCC/CE-certified ESP-WROOM-02 module (made by Espressif Systems). Our team added a few additional components to make it easy for makers to stack other peripherals such as generic OLED display, sensors & actuator modules.
Our first few units went for production and QC testing last week. We went ahead to produce a small lot of 200 units specifically for early beta testers to build and develop their projects and at the same time, provide us with timely feedback and comments so that we can improve on it.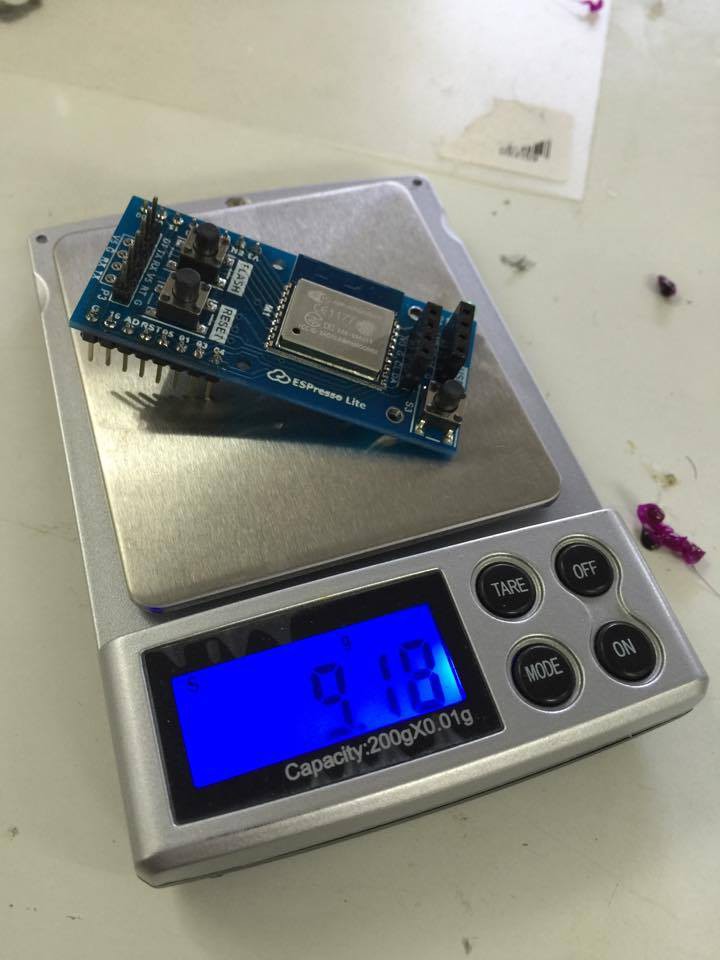 Weighing at 9.18g (with headers attached), this light-weight Wi-Fi development board packs a punch for those wanting more pin outs and ease-of-use compared to other existing boards in the market.
---
We have also started working on and testing our Grove-adaptor board. Some modifications to the original design are made and the results so far have been positive. In the week or two, we will produce a few more factory-produced units for QC testing before moving into full production.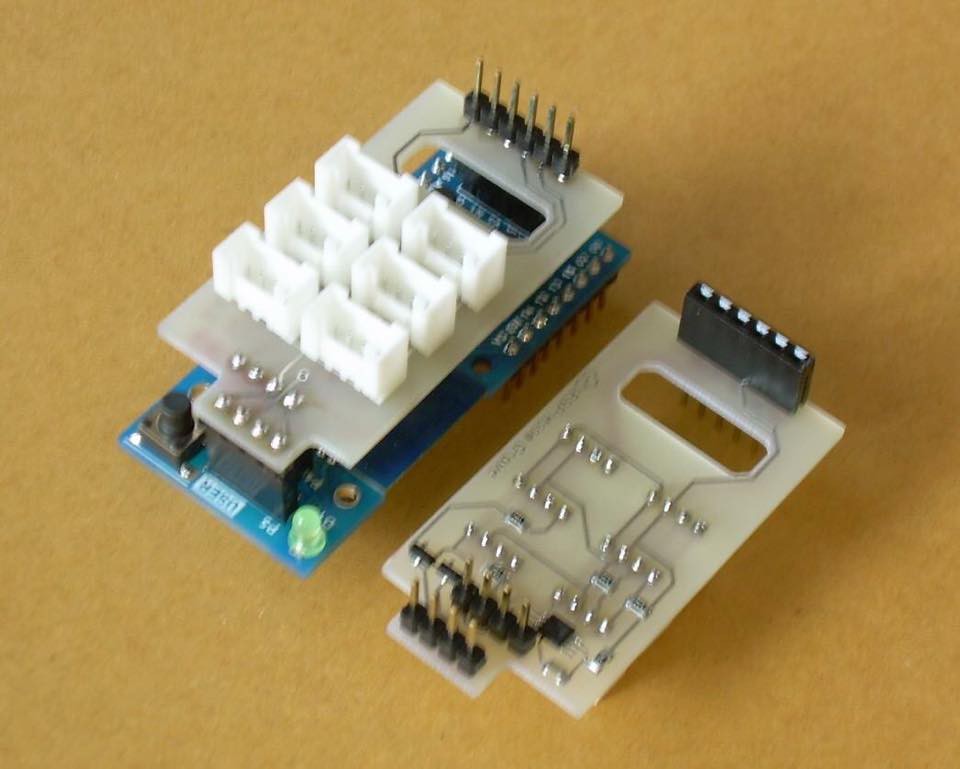 ---
The team is also experimenting with different enclosures/casings for the ESPresso Lite. From 3D printing to using custom-made plastic casing to laser cutting acrylic sheets, we experimented with the different orientation of the button switches, FTDI connection and packing the board and its peripherals neatly and tightly.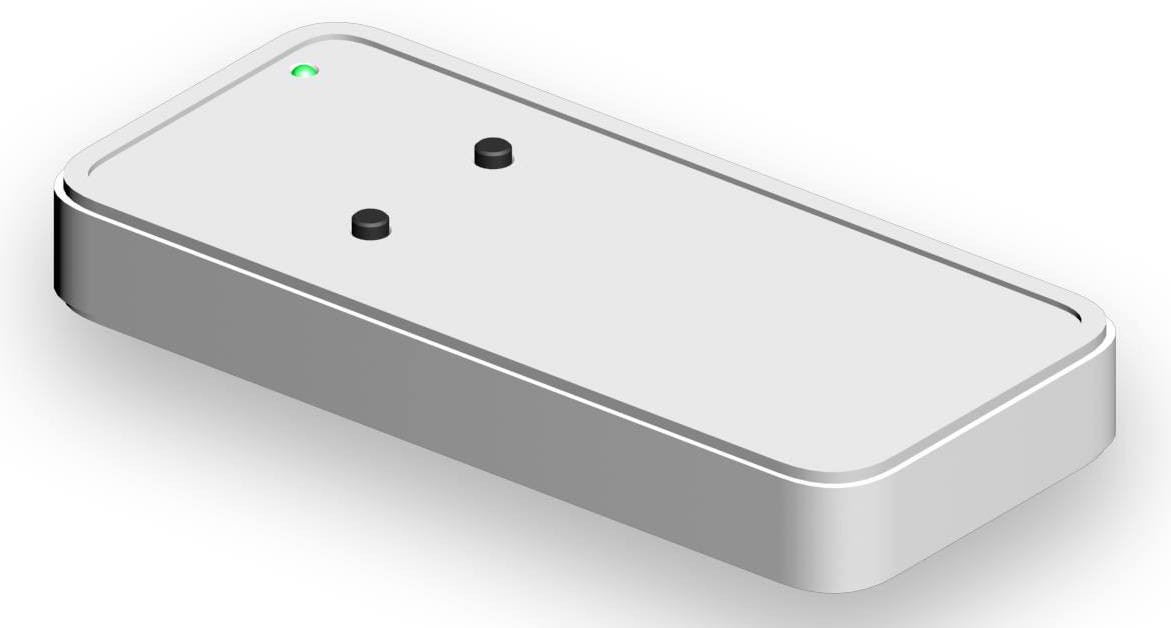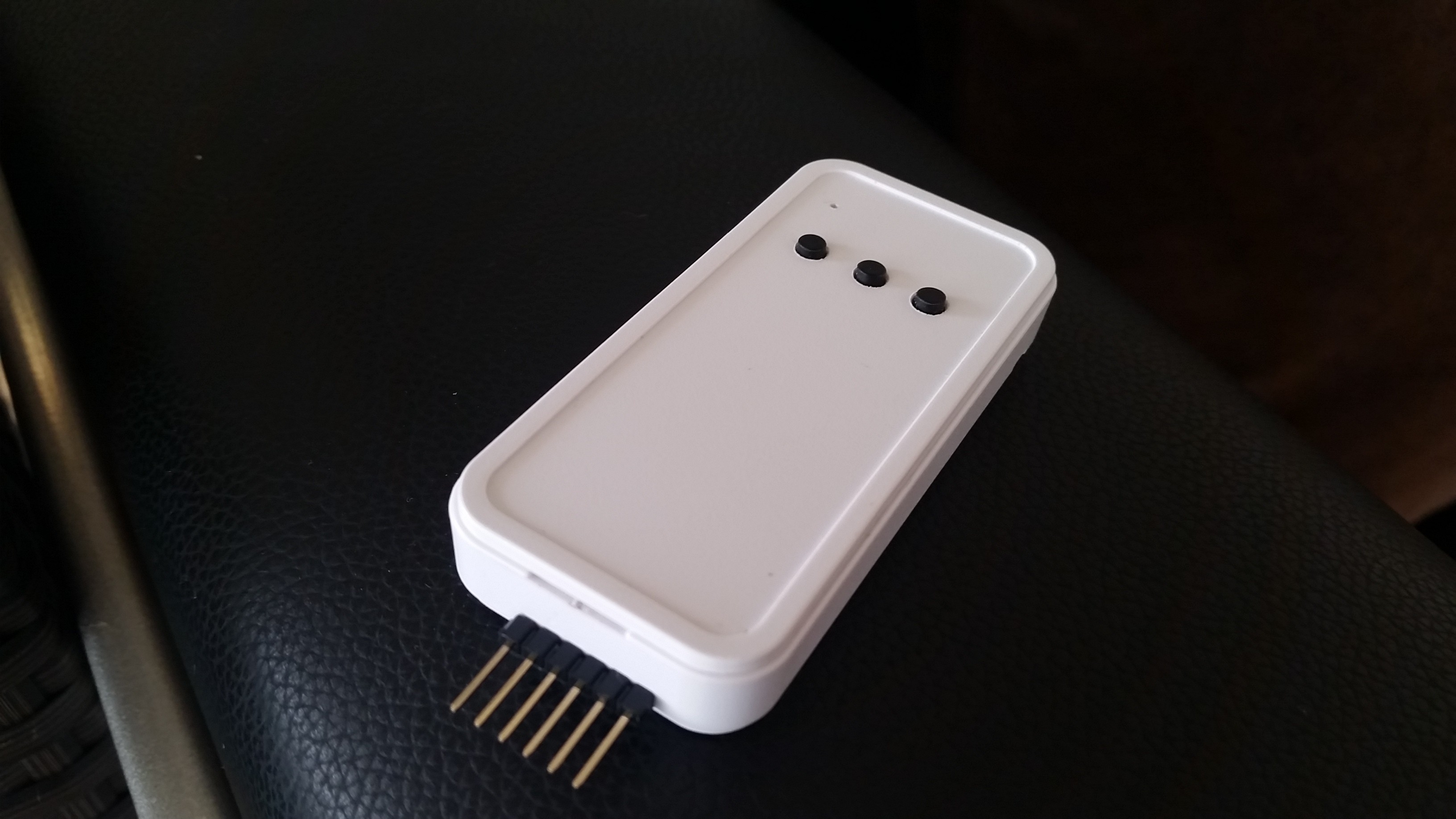 The use of laser-cut acrylic sheets allow us to extend the range of colours we can have on the casing as well as to provide a low-cost alternative where makers can make their own. The pins while looking aesthetically unsightly can be easily removed should the ESPresso Lite is used as a production board for specific solutioning purposes. We will leave it to makers as to how best they utilize and maximize its functions.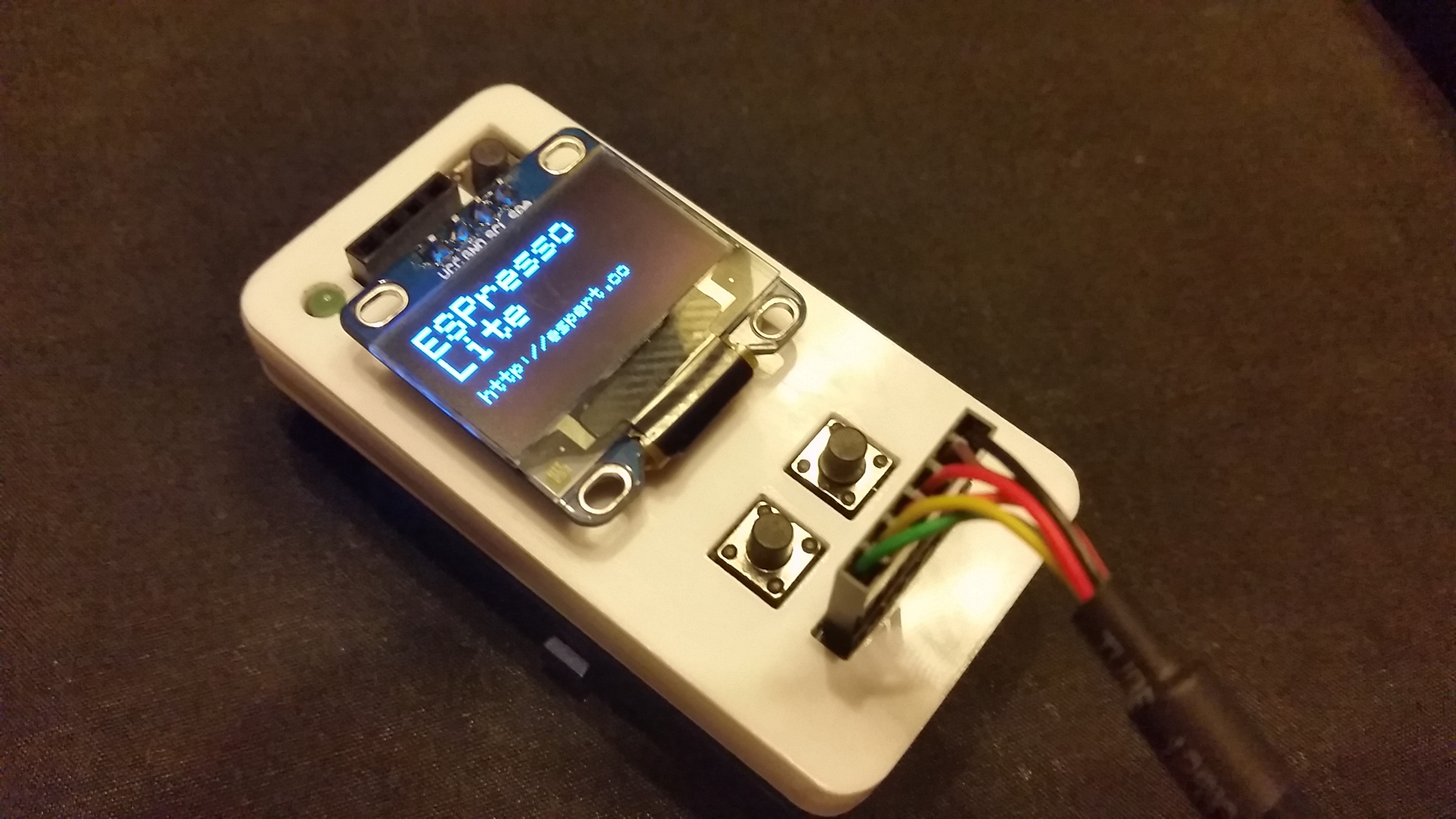 The monthly long journey so far has been fulfilling to be able to see this project progressing at various stages from its earliest hand-made prototype to first few QC units from the factory to exploring the use cases for our little ESPresso hardware. Next, we are working to finish building our mobile app and cloud service in time for the unveiling at the opening of the Makers' Block festival this weekend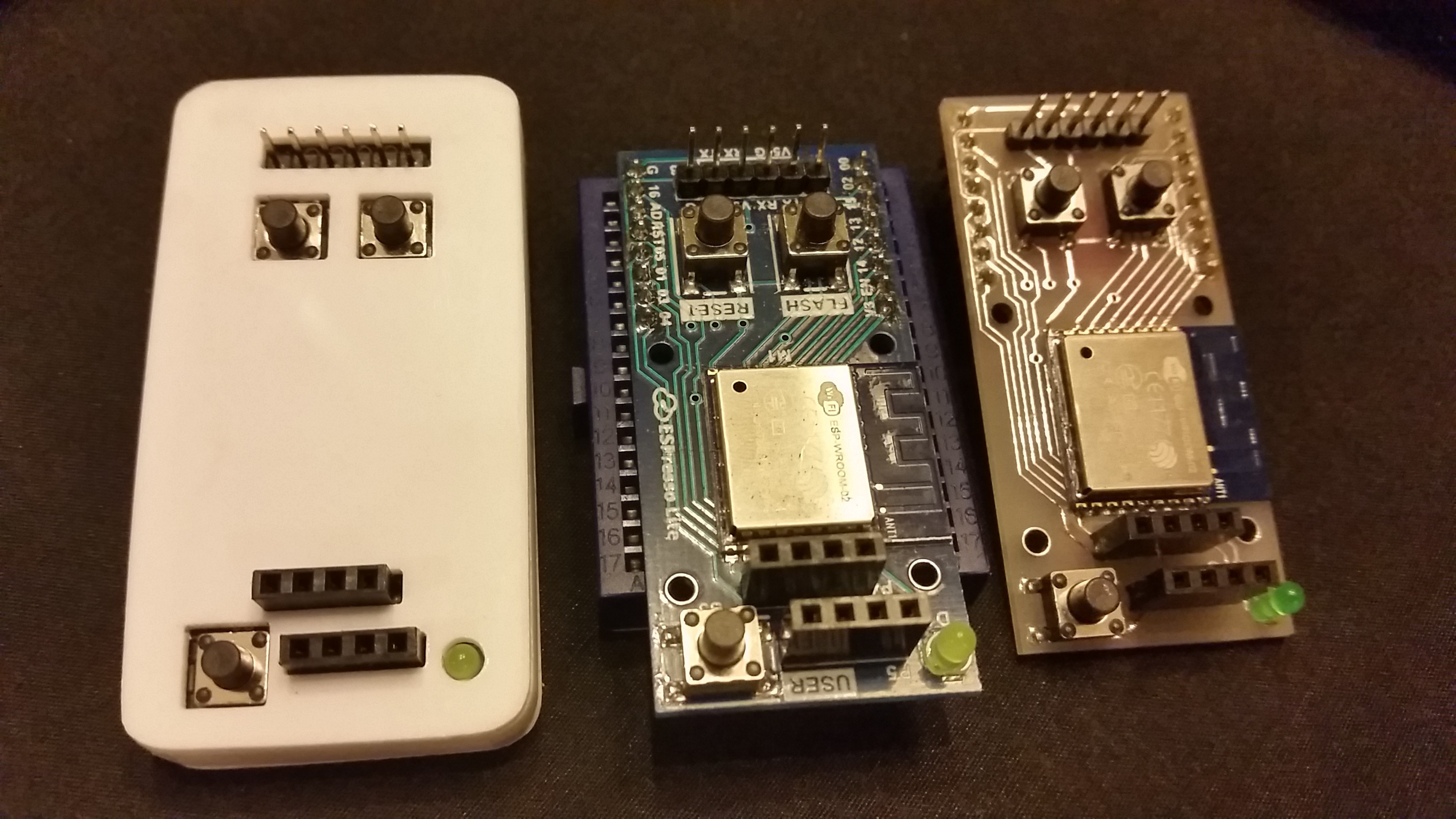 We are offering the ESPresso Lite at
USD9.95
to our beta testers to review and build their next weekend project. As a show of appreciation, any beta testers that contribute their review, tutorials or projects will be given the ESPresso Lite ver 2
FREE
when it is launched next quarter. Overseas beta testers (outside Singapore) can pre-order the ESPresso Lite at
http://www.espert.co
now.
We are also in the process of reaching out to as many people as possible who are interested to start making their own IoT projects especially in hacker & makerspaces. We will be happy to offer makerspaces bulk discounts and planning a series of workshops and IoT camps in the region for our 'ESPerts'. If you know of anyone what we should get in touch with, please contact us at hello@espert.co