We were happy to receive our first production batch of 200 units of ESPresso Lite last week and could not wait to put this in to the hands of our first few users who are keen to try it out. Some have asked if we can provide free samples for beta testing. As much as we would love to give it away, our limited budget does not allow us that luxury. We need to cover the costs of materials and labour in producing this board. After much consideration we agree that we arrange some form of incentive where any users who can pay for the first batch of ESPresso Lite will get a FREE unit of the next version (ESPresso Lite ver. 2) if they can help to contribute a review article, blog post, tutorials or even show example of use cases. I hope this is an ideal compromise for all.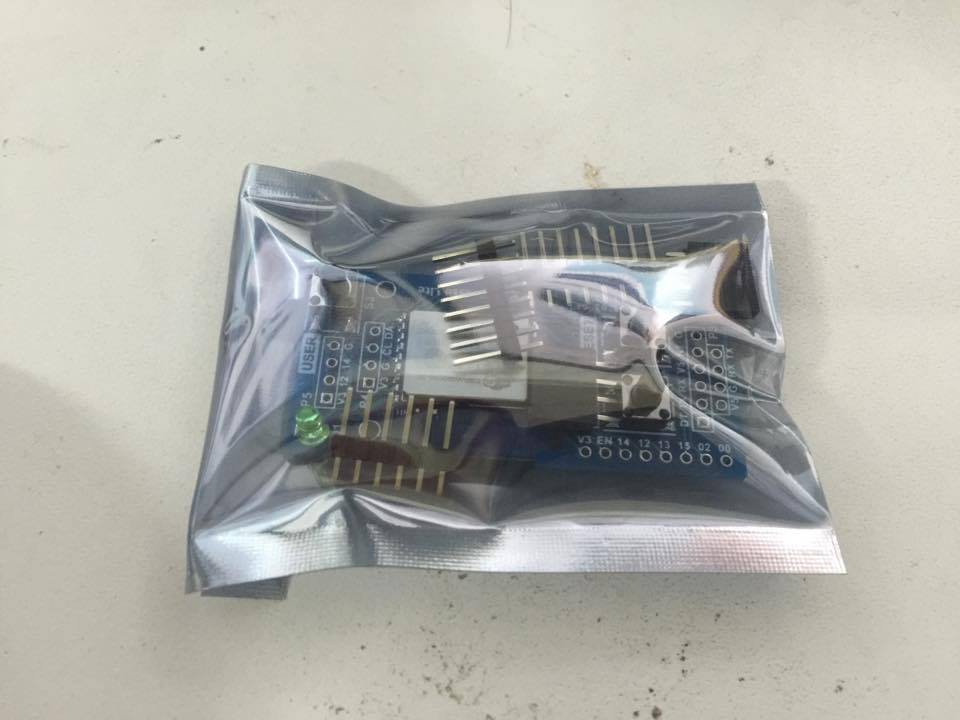 The ESPresso Lite board will be packed together with headers which the users will need to solder them to the breakout board. FTDI cable is not included but you can easily get a FTDI Serial TTL-232 USB cable from the local vendors such as 12 Geeks , Robot-R-Us or 3E Gadgets.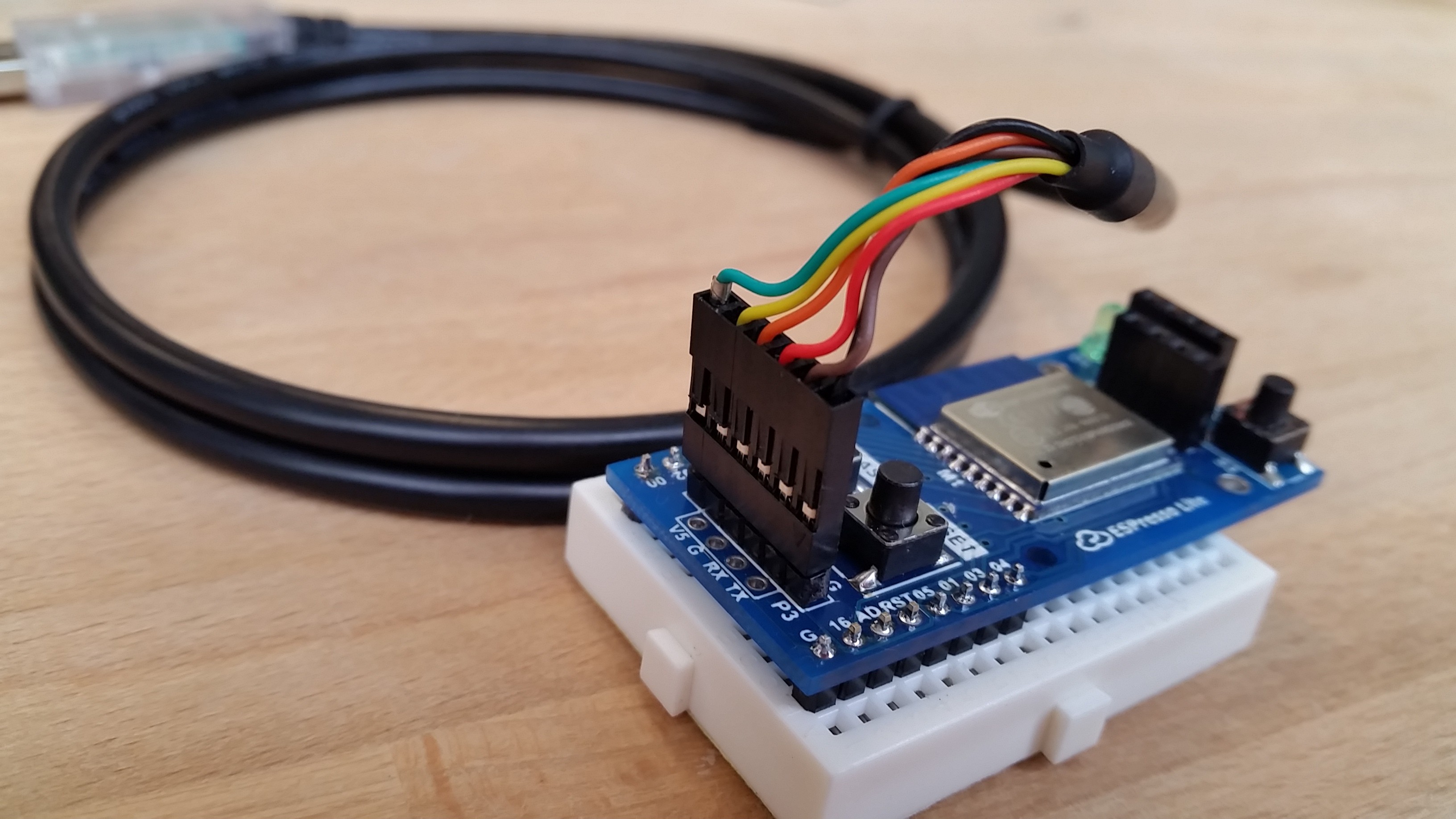 As a design feature, the ESPresso Lite has direct I2C onboard headers that allow the OLED display module to be stacked on top easily.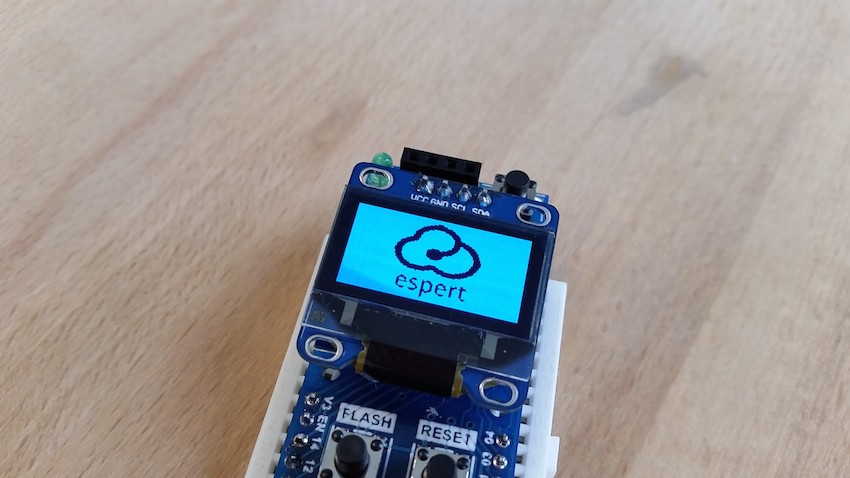 We are in the midst of developing the Espert mobile app but beta testers can try downloading it at http://thaigw.com/espert. More features are currently being added and should be ready in another month.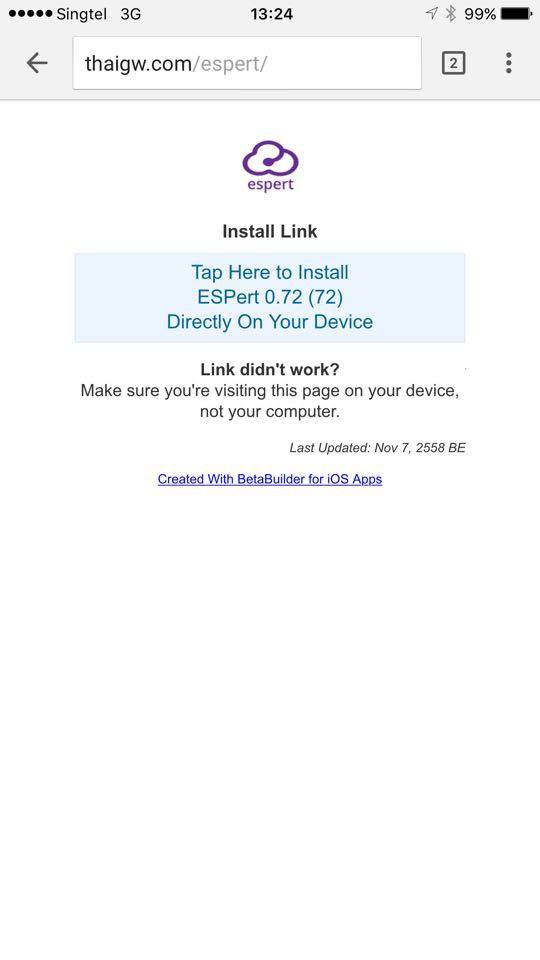 Currently the Espert app allows beta testers to set up Wi-Fi connections for (one to multiple units of) ESPresso Lite(s) using the Smart Config feature. The user simply connects its mobile device to an existing Wi-Fi by keying in the SSID and password. At the same time, the board needs to be in Smart Config mode. This is done by holding the USER button switch for a while, cycling through different modes of setting up of Wi-Fi. Once the Smart Config feature is activated, Wi-Fi connection will be set up simultaneously for any ESPresso Lite boards that are in Smart Config mode.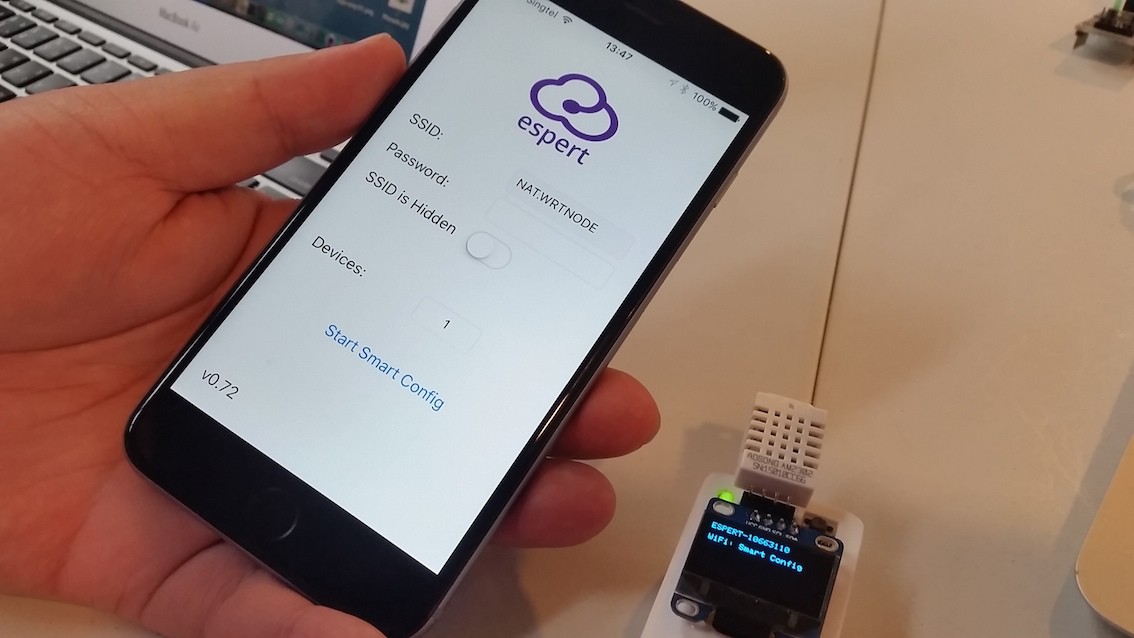 Another way to set up the Wi-Fi connection for the ESPresso Lite boards is to set up the Lite unit as a Wi-Fi AP (access point) and connect our browsers to the IP address displayed in the OLED module.
We are currently editing the revised ESPresso Lite Tutorial for our beta tester and expect the latest draft by next week. It is hoped that this will help our beta testers to use the library of examples, customising it for their own clients.