After I got an old EEPROM writer working, I started creating a multiply table with old BIOS PLCC32 chips.
However this is good only for the DIP prototype working with 5V. The 3.3V system needs to use SMD parts only.
I spent more money on modern gear and found a good deal on eBay for a TL866A universal programmer. It arrived lately ! You can guess the excitment... I'm still not sleeping ;-)
So I tried all the old BIOS chips I had around and all pass (except some weird under-marked chips from an undefined manufacturer but who cares).
Next comes the time to try the Am29LV160DB and use the fancy TSOP48 ZIF adapter. No luck. I try everything : no result. Some garbage appear but... it doesn't work.
Is the active adapter broken ? That could explain it but it's brand new...
I've turned the problem around and around in my head and no solution. Time to read the datasheet again. And...
Wait, what ?
They sell the very same chip with the pinout totally reversed ?

Now that might explain why I see this unusual triangle on the topleft corner that did not ring a bell (until now).
The part is more precisely : AM29LV160DB-90FC and the software only cares about AM29LV160DB. What do the next signs mean ?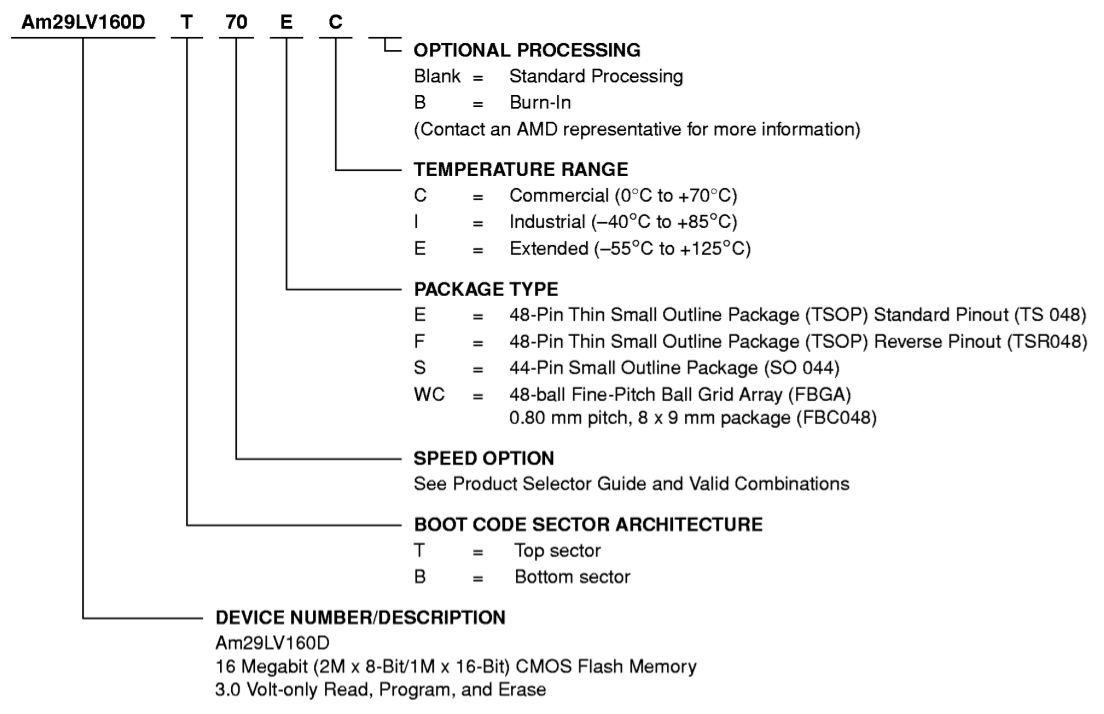 "F" means reversed pinout... I might have burned 3 chips to get this detail !Now, how do I reverse the pins ? Inserting the chip in reverse in the ZIF socket does not lock the pins. I apparently have to make an adapter board... (there are already 2 PCB for adaptation and it's getting ridiculous now).
The other solution is to solder another female connector on the other side of the ZIF's PCB :-D Soldering will be "interesting" because there are 2 rows...
---
Update
The new adapter adapter works !
It was not as easy as I thought because the naive version also reverses some pins (differently). And I broke two pads while removing the aforementioned female connectors from the ZIF board (hence the yellow patch wires). But with some twisted IDC magic, all the "guinea pig" chips have been programmed, none was even fried from the precedent attempts with the wrong connections.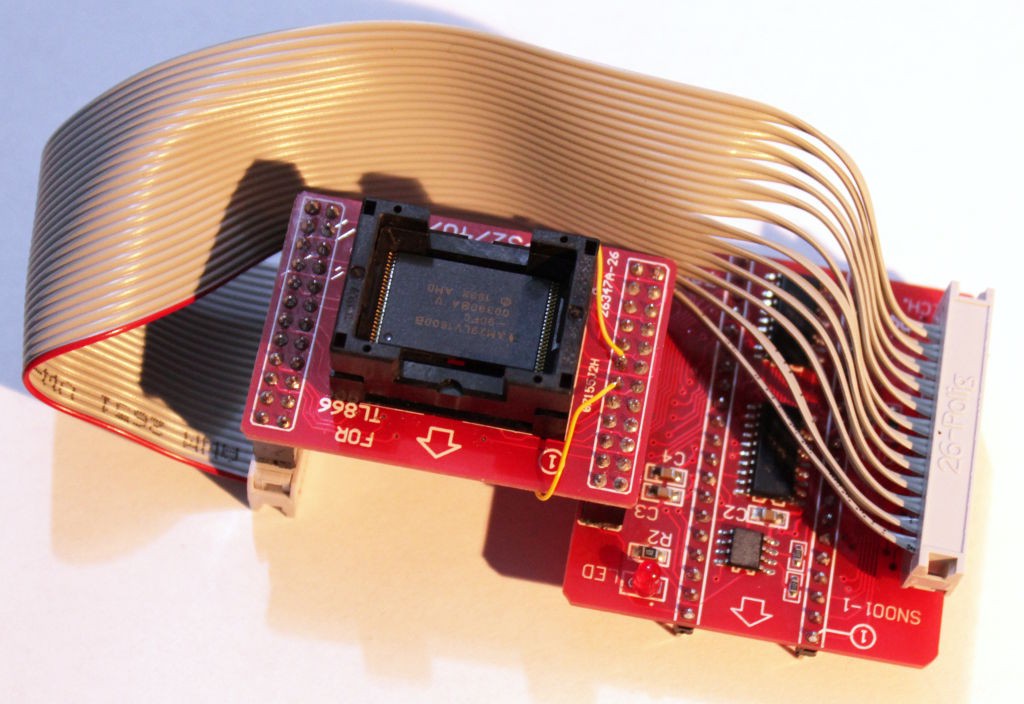 I wasn't sure what to expect from the TL866A but so far, it seems to work well. I hate having to use Windows but I think the programmer will be useful in the future :-)