This continues the previous log P5A: the ALU/Execution Units board and the operands
Once the 2 operands are selected and latched, the Execution Units can work. This YASEP has 3 EUs:
ASU does all the ADD/SUB and ROP2 instruction groups: ADD, SUB, CMPU/S, UMIN, UMAX, SMIN, SMAX, as well as AND, ANDN, NAND, OR, ORN, NOR, XOR, XORN
The SHL unit performs bit shuffling (see previous logs) such as SHL, SHR, ROL, ROR with optionnal OR for bitfield insertion/extraction. It is also suitable for some Insert/Extract instructions (MOV, IB, EZB). ESB (Extract Signed Byte) requires a little bit more logic.
The MUL unit is simply a multiply table in this implementation, stored in a 128K×16bits Flash memory. Signed and unsigned results are stored. A MUX2 at the input saves some instructions when computing larger numbers.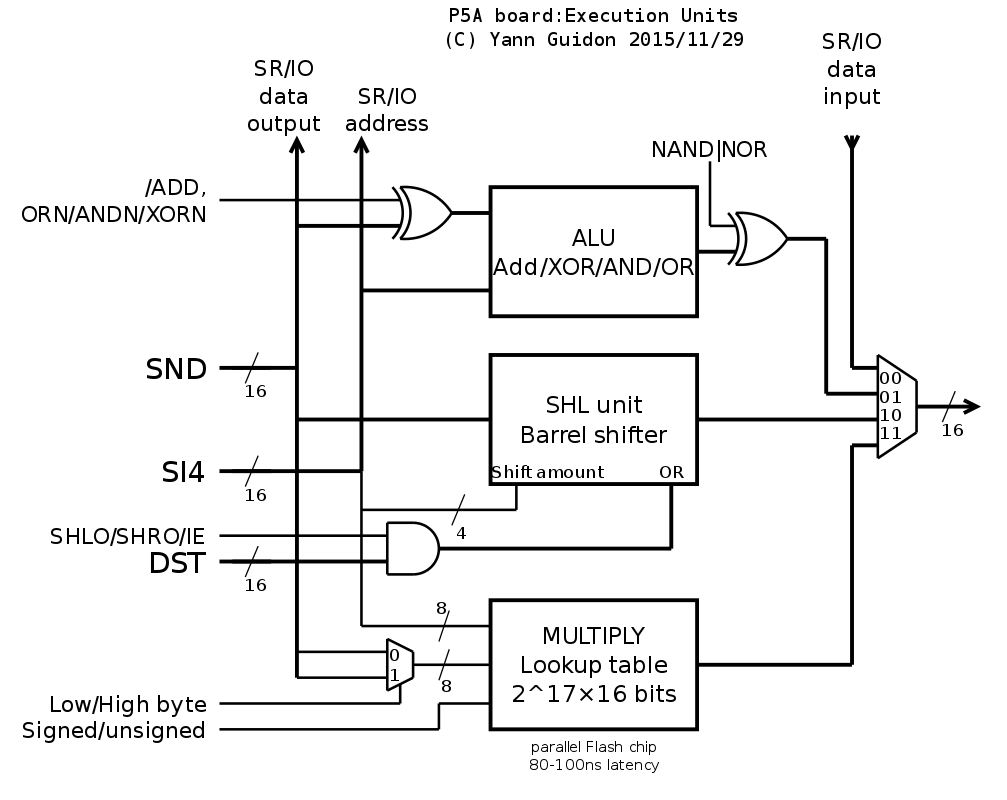 Overall, these 3 units perform most of the defined opcodes: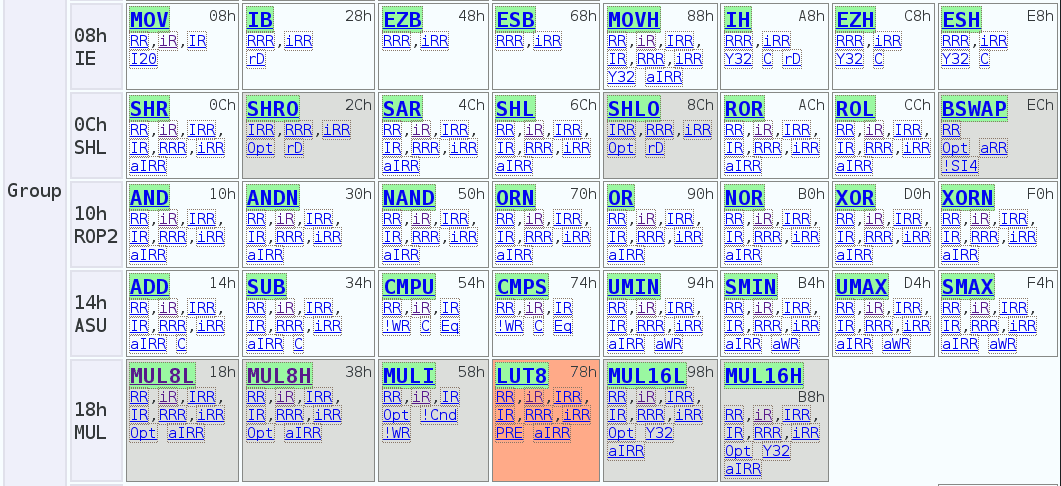 The P5A board has another distinctive feature: this is where you plug all the extensions, including SR (Special Registers) or IO (external memory, peripherals...). A MUX4 steers all those data to the output (8× 74HC253 with tristate output)