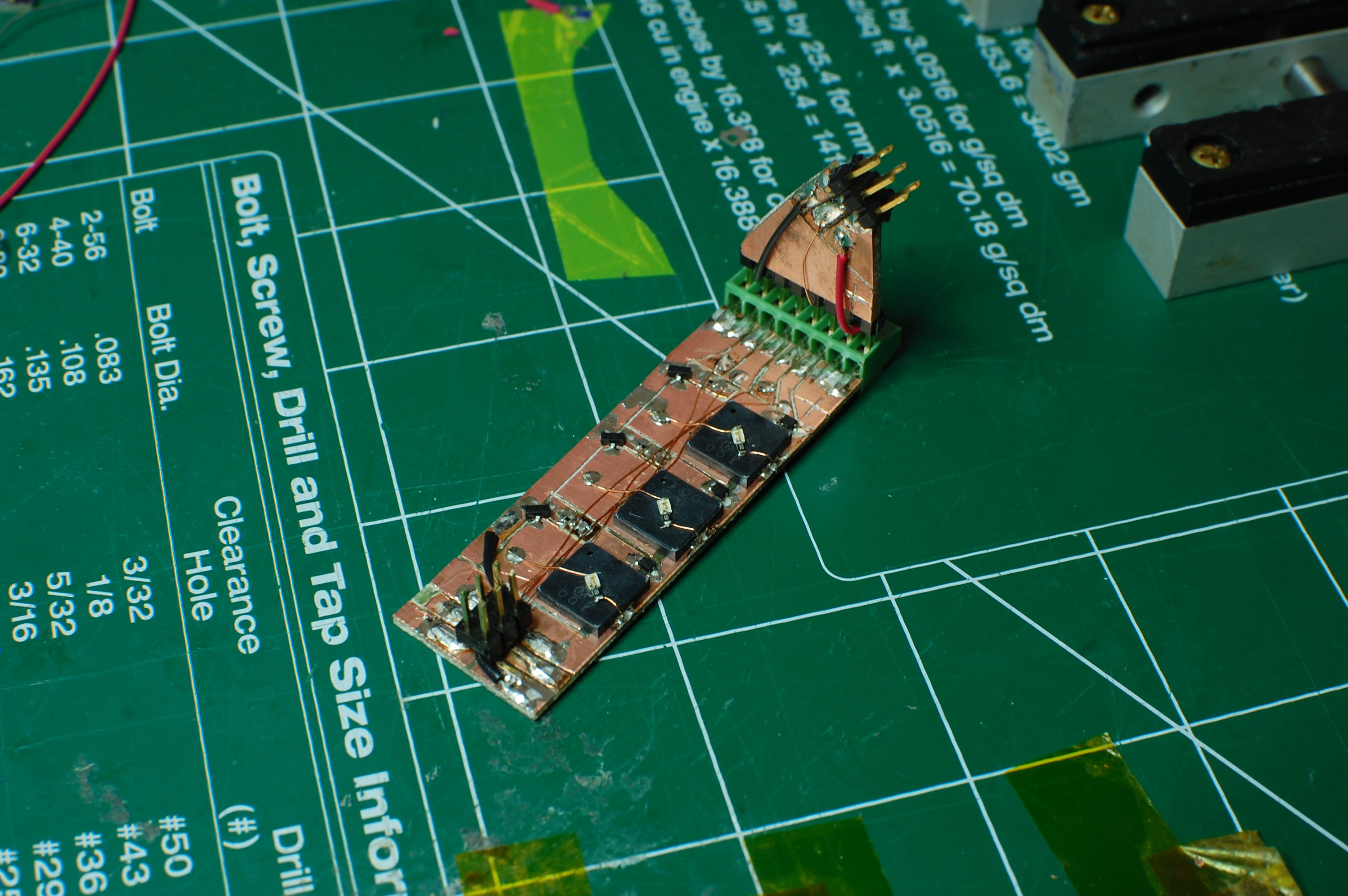 I was working on a side project (which will surely appear as a log here at some point) and carelessly used one of an ATTiny's ISP pins as a piezo buzzer output. During programming, the buzzer made a series of interesting noises. This side side project (you can pronounce that "side squared project", like "e squared prom") extends that concept to all three ISP data lines (MOSI, MISO, and SCK) and adds three bright LEDs.
In this video, I've attached the AVR Listener in line with my USBtinyISP, and I am using it to program a #NeuroBytes v0.91 board. I tried to keep the terminal window in the frame so you can see which steps produce which sound; in this case, the first section is writing, the second section is reading, and the third blip after the pause is setting the fuses:
[apologies for the shaky video. Auto-stabilization makes it worse, unfortunately. Someday I'll graduate from my current phone-based video setup.]

The AVR Listener is consists of three surface mount piezo transducers (originally purchased for the aforementioned side project) along with a trio of 2N2222 BJTs, protection diodes, and resistors to drive them. I also included three 0805 LEDs to visually highlight each 'channel'; in this case, green is MISO, yellow is SCK, and red is MOSI. The LEDs are routed through current limiting resistors and are wired in parallel with the piezo elements, so they're driven by the transistors too.
The original side project doesn't have an ISP header, so I used a set of 0.1-spacing terminal blocks I had lying around for the target board connections. In order to program the #NeuroBytes board, I also fabricated a simple ISP adapter that plugs into the terminal block. Finally, I Inkscaped and printed a quick label since I'm bound to forget the pinout otherwise, and taped it to the back of the FR4: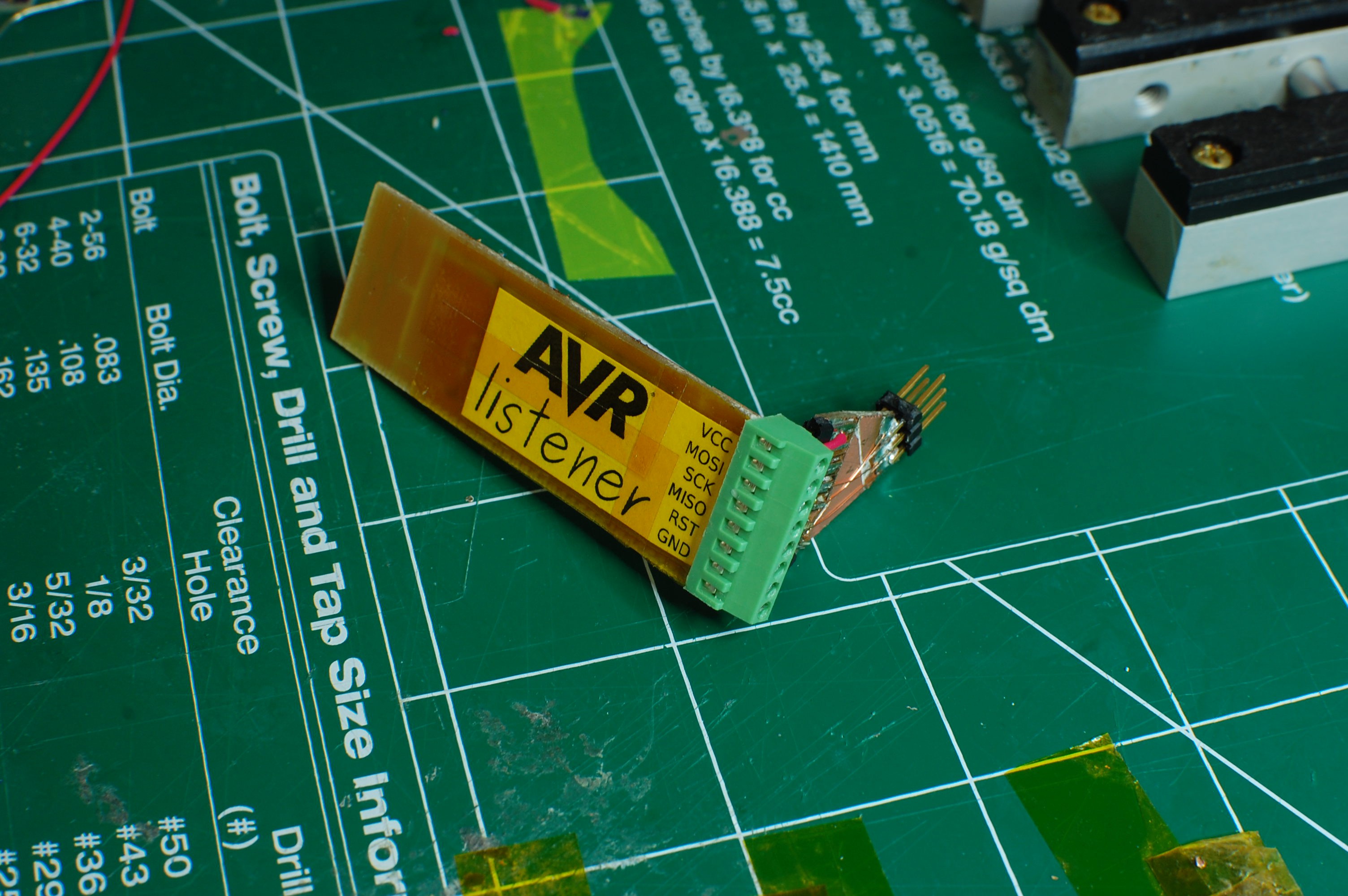 We'll see how much use the AVR Listener actually gets. At the very least, I'll plug it in each time I make substantial code changes to existing programs to see if I can hear the difference [highly unlikely]. Next step, however, is masking off the buzzers and giving the circuit a quick coat of poly to avoid corrosion.