Surely it works,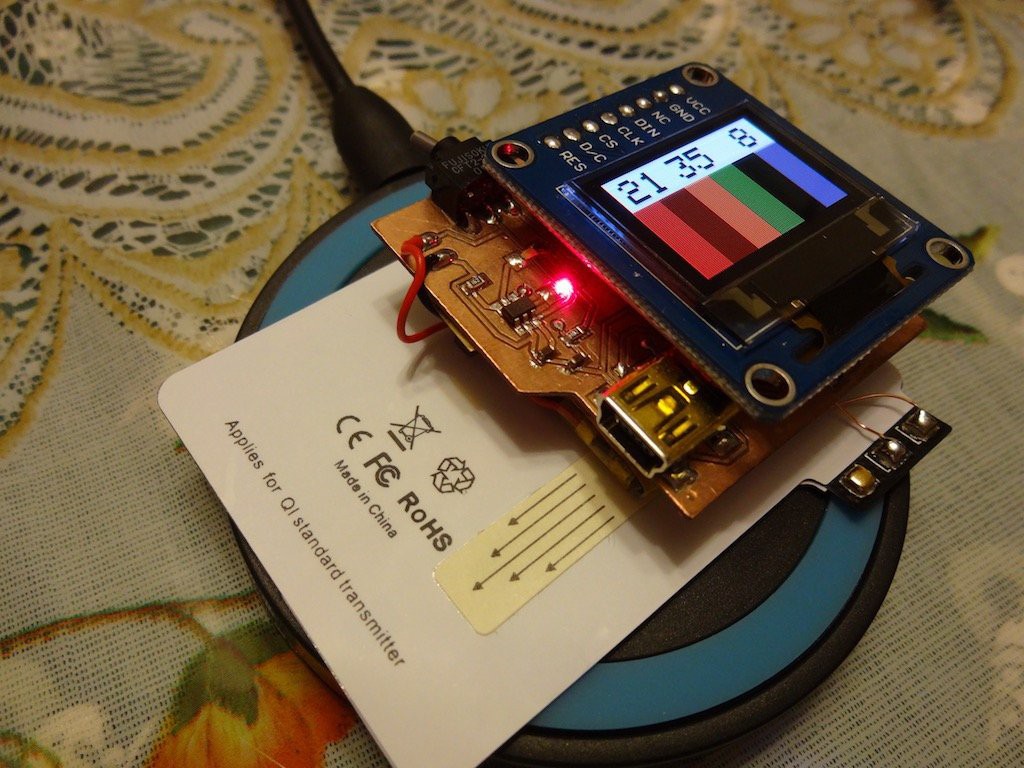 BUT the big size of Qi receiver is not acceptable at all. In the previous log, I confirmed its structure, and this time I make it smaller by coil rewinding!
I just remember that I am teaching electromagnetic and in the course I always say "Every electromagnetic effect can, and should be analysed, designed by theory! "... I forget it a few minutes. As in picture, Qi coil is rewinded with smaller dimension than original to fit it to back of "colour coded clock". I was completely not sure that such a random and irresponsible coil would work appropriately, but it produces 5V, as you see!!!
And the modified coil is re-assembed and put inside adhesive sheet. Very small!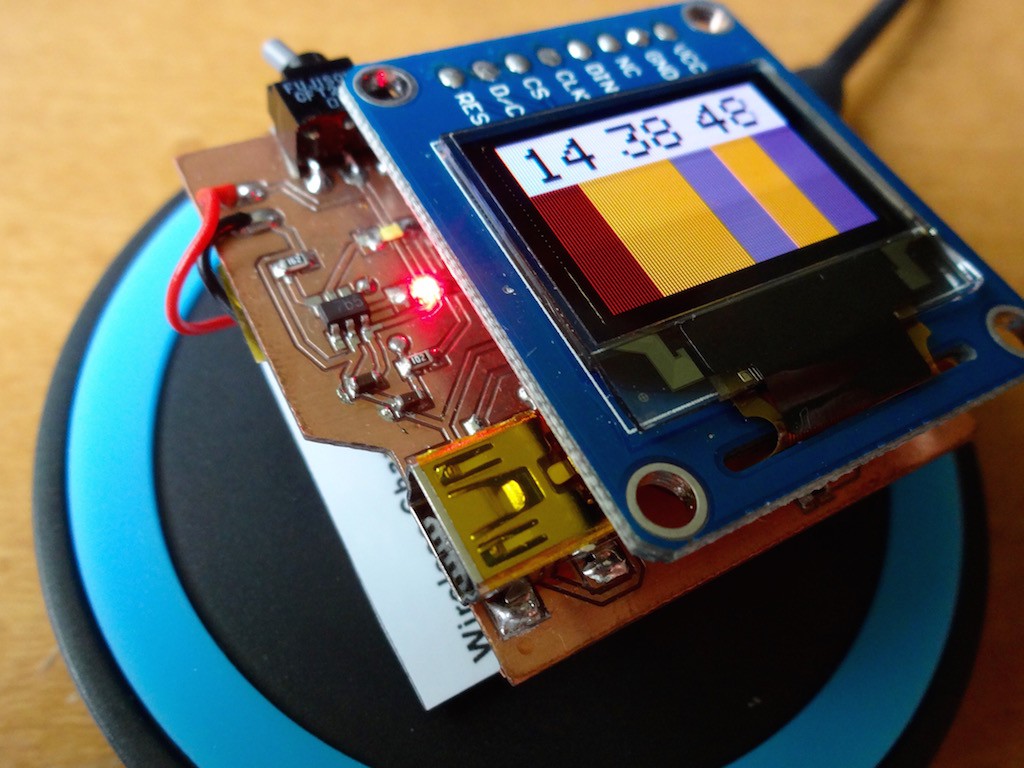 Finally I put it back of the clock and confirmed LiPo battery is charging correctly!!