To finalise this product I had to design an enclosure and I opted for anodised aluminium profiles. These can be cut to various lengths to match the PCB, you just need to make sure that the other sizes fit. Luckily the manufacturers offer a large set of profiles to choose from, and I was able to find one that matches the height of the sensors, but also gives some space at the bottom where the copper sockets are soldered, protruding the PCB limit.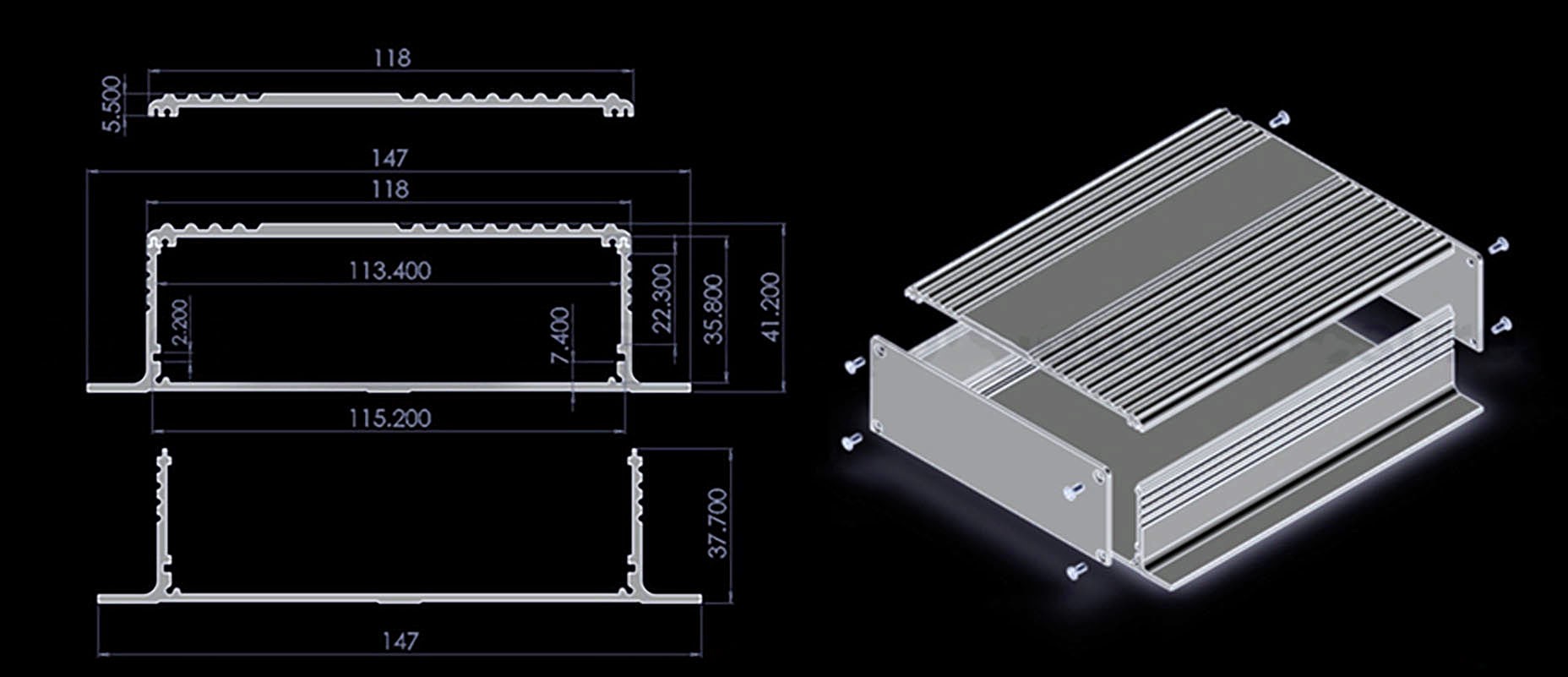 Using the existing profile as a starting point, I had to identify PCB position and sensor sizes to do the holes, logos, and other silkprint elements. I opted for a black anodised aluminium finish with a white silkprint. As the design includes an air pump, holes for air intake and exhaust where added:
Due to the shape of the PCB, the width of the aluminium profile became the length of final enclosure. This was sent to the factory for machine processing, mainly cutting and cnc milling. About 2 weeks later, the first enclosures were ready: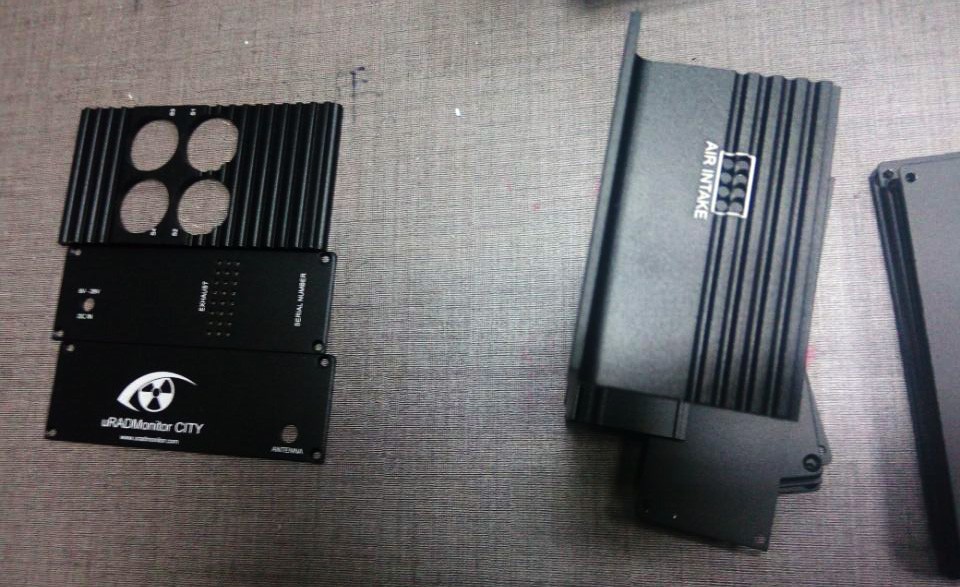 These came out very nicely, and exceeded my initial expectations. The thickness of the aluminium and the proportions of the box give a nice overall feel to this product.