Update 6-15-22, there is now a dedicated project-page at #Z80 Reverse-Engineering And Hacking Adventures . Be sure to head over there for the latest!
Update 6-13-22, this should probably get its own project page, by now. Adding pics and updates here is a bit unwieldy. But it's not happening right now, so please bear with the disorganization. Also, be sure to read the comments, where much progress has been made!
....
Picked up this guy because it was dirt-cheap... and it was probably dirt-cheap because apparently almost nowhere else is it mentioned on the interwebs, there's no manual, nor the sort of Model-Name, I/O, or UI where most folk can guess its purpose...
Spoiler Alert: It is, it would seem, an interface for a spectrum-analyzer.
But of course, I don't have the necessary attachments (stepper-controlled diffraction-grating, sensors, etc.). Nor do I know enough about this stuff to really grasp the UI...
So far I managed to, I think, configure it to scan between two wavelengths, but of course nearly everything errors-out due to aforementioned lack of hardware...
I'm going at this backwards.
I found this at a surplus shop which thankfully also had some things I need, so I could justify adding this to the cart. Heh.
I saw: Rackmount Test Equipment Enclosure, at that price, and was already half-convinced. Then I saw the front-panel... Nice buttons, decent-enough LCD (40x2)... Who knows what I could do with that?! From a few of the buttons, I thought it looked like maybe a VCR/Laserdisc controller for a TV station, or something? Obviously that's why it's so cheap, eh?
Then I saw "RS-232-C", 25-pin, *then* IEEE-488... And it sunk-in... Who cares what it does? There darn-near *has* to be a "computer" of exactly the era I can actually understand in there... Yahknow, a CPU in a 40-pin DIP, separate chips for timers and GPIO, whatnot... Basically a complete "CPU Trainer" or "Single Board Computer."
Which is right up my alley... "Upgrades" could literally be soldered to the top of the CPU pins, while it sits in its original circuit...
Anyhow, had to get it.
All those ideas I had while messing with  #Vintage Z80 palmtop compy hackery (TI-86), learning about weird CPU features that could be used in even weirder ways... E.G. using the DRAM-refresh to refresh a dot-matrix LCD, or various ideas about memory-paging...
So, I got it, today, and sure-enough! It's a friggin' Z80 system, right down to the Z80B-CTC, Z80B-DART, 2 Z80B-PIOs, 2KB of SRAM, an EPROM, and a few others. Including, weirdly, an 8255, heh.
(There's also an AMD 40-Pin DIP I can't seem to find any info on... AMxy13PC. x and y were worn-off, but look like maybe x=2,9,3,5,or 8, and y=5,6,3 or 8? Am curious, for sure).
The GPIB IC sockets are empty, and sure-enough, the splash-screen upon powering it up suggests there's no support for it in this ROM. I do have a GPIB ISA card I thought maybe I'd hook it up to, though, really, what could I do with it with no manual, anyhow?
Maybe a future idea if I wind-up reprogramming this thing's ROM for some other purpose.
Anyhow, I also noticed an L297/L298 pair, which I recalled as being typically used with stepper motors, and indeed it's connected to a DB9 labelled "Filter." So, my guess was this thing had a color-filter wheel which spun around to analyze spectral-lines, one at a time. (After power-up, it complained about "grating", so I'm now guessing it used a diffraction grating).
The power-supply occupies a huge bit of space, as they did... It's mostly-linear with 12 and negative 12V regulators. But the 5V appears to come from an L296 switcher (yes, this has the L296, L297, and L298, despite their varying purposes).
I've never actually run into a power-supply with a toroidal transformer, so this is a first.
Oh, there are also pads, with no attached traces, for what looks like another stepper-driver. Heh. That and a few other oddities make me think this was either a bit of a prototype, or maybe a design for an actual product that eventually would be extended for a later slightly different product in a different line altogether. Sort of a first-go-product using their SBC design.
...
I dunno what I'mma do with it. There's ONE more in stock, apparently in the whole of the interweb, so I might just nab it so I can feel less-guilty about possibly modifying a piece of vintage gear. 
Though, if I try, say, writing my own ROM to make this do something entirely different (it's got a front-panel UI!), then I'll definitely keep the original ROM with the unit. 
And if I start getting into hardware-mods? Well, all the chips are in machine-pin sockets(!), and there appears to be a 20+ pin unpopulated header, and chip-clips are also an option. There's also a TON of space in the case, and the case itself is quite modular, with extruded aluminum, removable panels, and such... Anything I change could easily be reassembled as it came to me.
So, really, I could use this as a great way to start experimenting with those weird z80 ideas, without having to do all the hard (and mosy-unrelated) work of wiring-up the base system, CTC, PIO, DART, UI, etc. just to get going.
We'll see!
...
Of course, I've a ton of projects in the queue... And this purchase also contained parts and tools for some of them. I've been needing to monitor both voltage and current simultaneously regularly, recently... They happened to have multimeters for $5.25. So, I got two. Heh. 
And I'd been struggling with what I thought were pretty good MOSFETs, with an RDS-On of 0.05ohms... Four of those in series controlling a 2A load would drop my 5V to 4.6V... I wasn't too pleased with that. These new-to-me ones are less than 0.017ohms, at a much higher current... So, this could be a game-changer for that project which has been dragging on for weeks trying to reduce the number of FETs in series.
...
Oh, pictures, I forgot the pictures!
Some trace-following...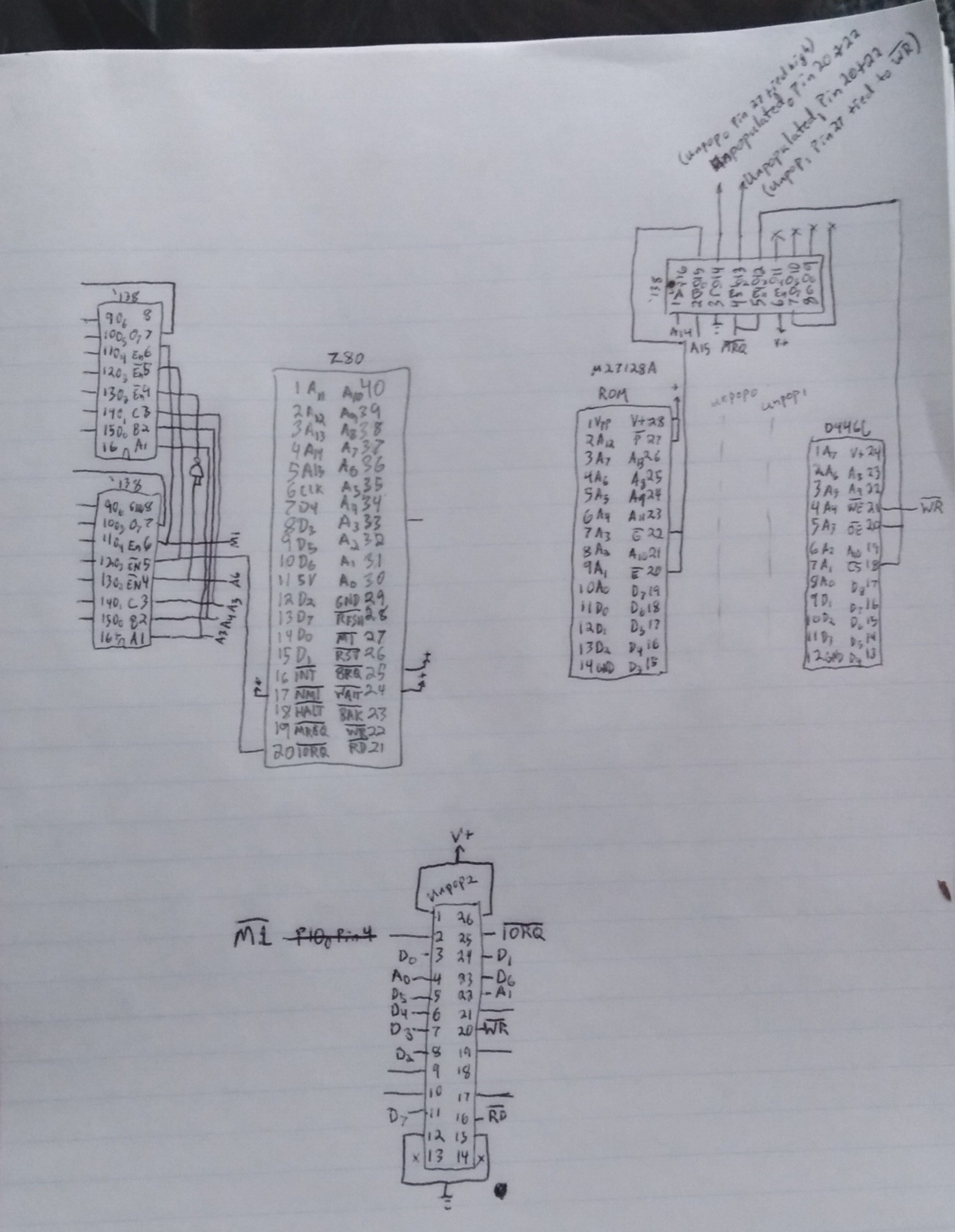 Wait, What?
(Heh, Z8-D)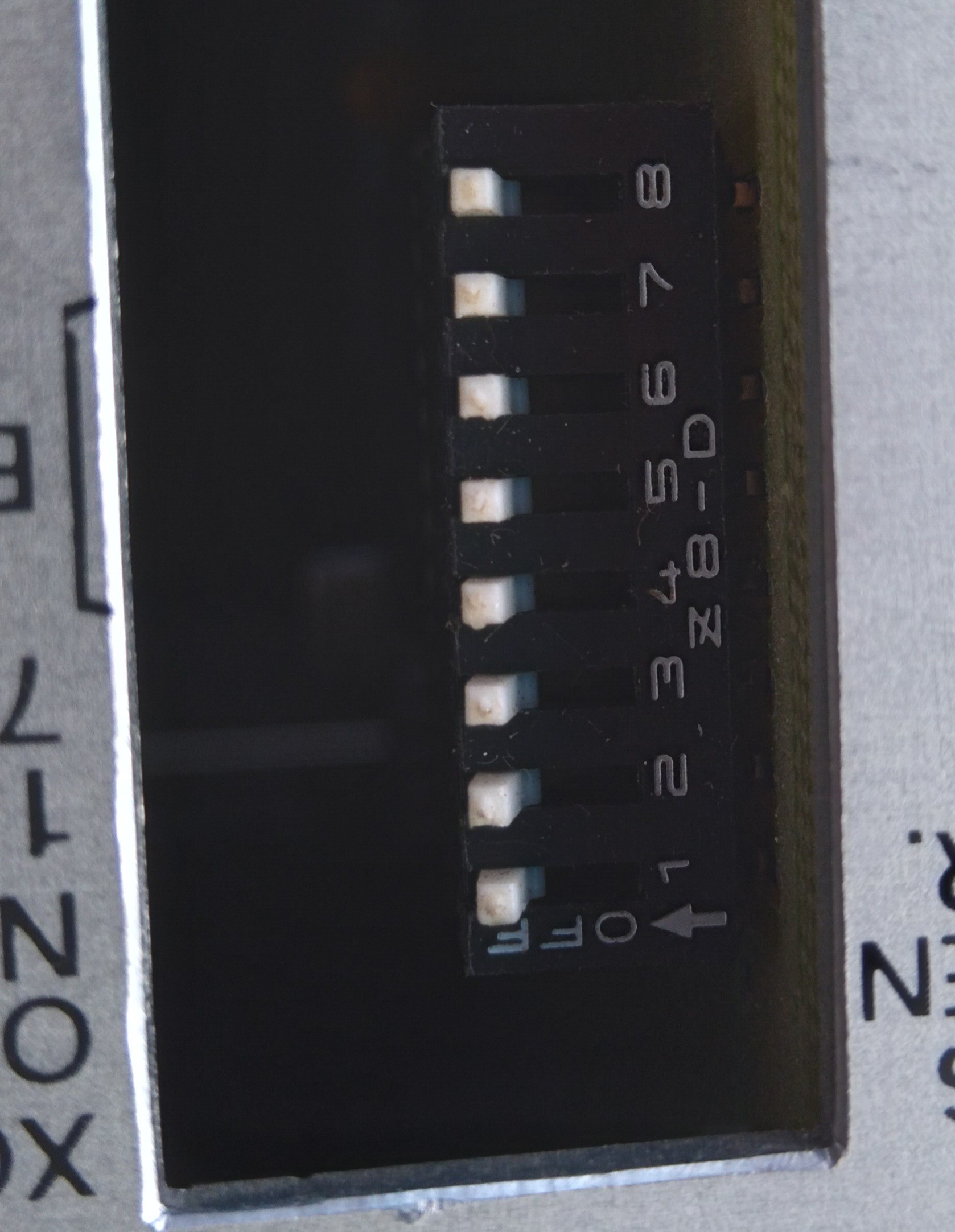 Wavelength-Selection