This is a 1.00"x0.81" break out board for STM32F030.
The nRF24L01 module antenna sticks outside of the PCB for performance (and the 1" limit). Daughter/main card should avoid covering the antenna portion of the module.
Features:
STM32F030F4 - 48MHz ARM Cortex M0 with 16kB FLASH/4kB SRAM
(Optional) MicroSD socket
(Optional) nRF24L01+ RF module
1x6 pin connector with SWD, TTL serial for debugging
1x10 pin connector with I2C, SPI or as GPIO
(Optional) 32kHz or high frequency Crystal
1x2 pin for external power (3.5V - 5.5V) that feeds on board 3.3V LDO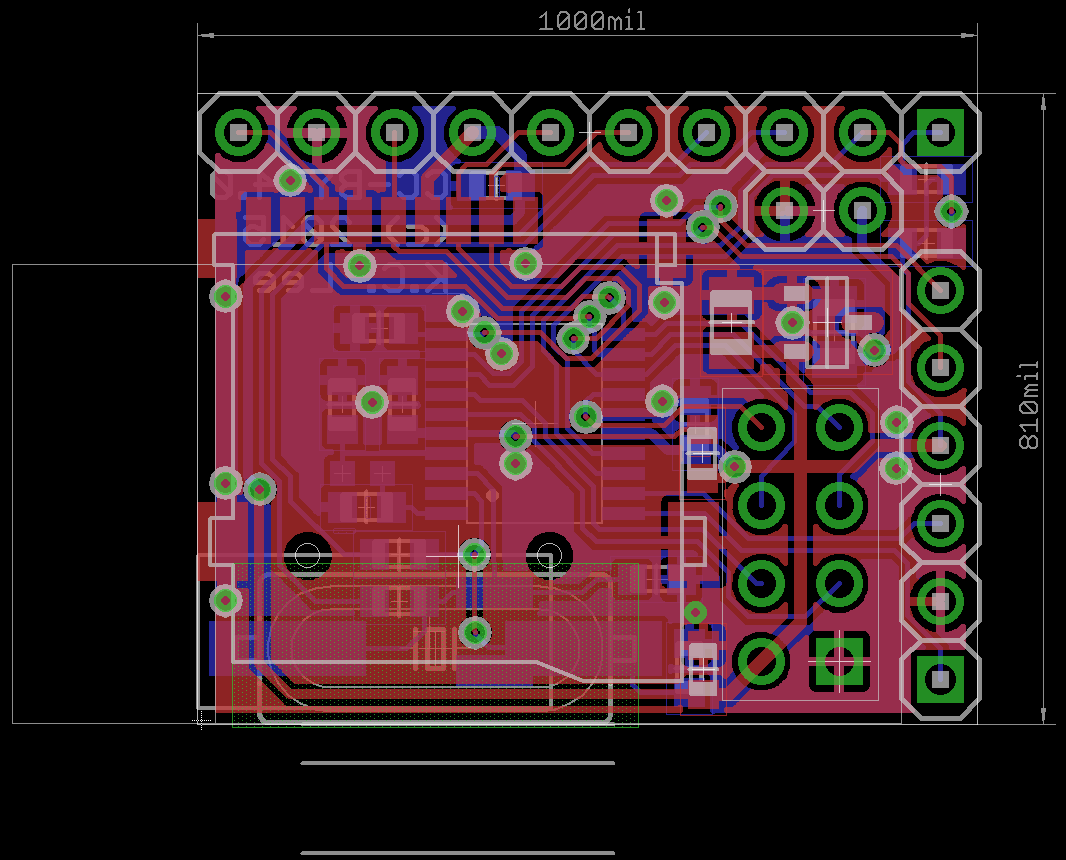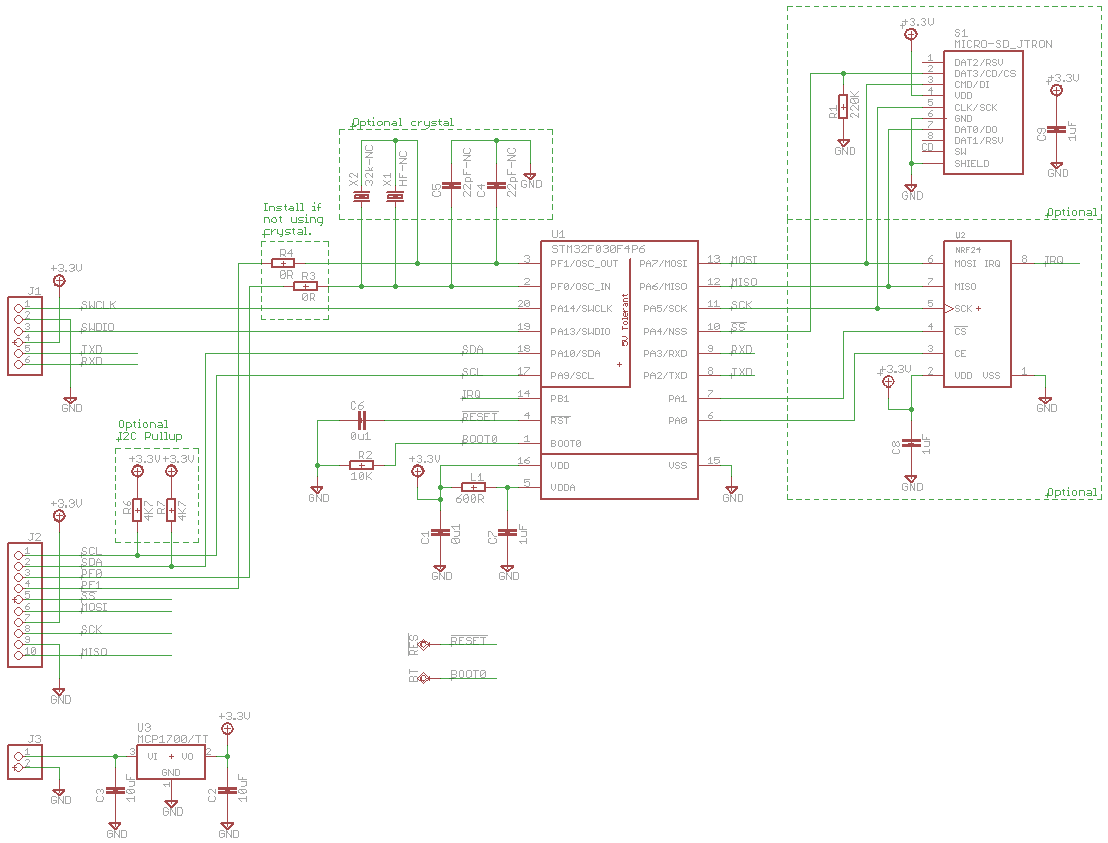 Schematic (corrected for J2 naming)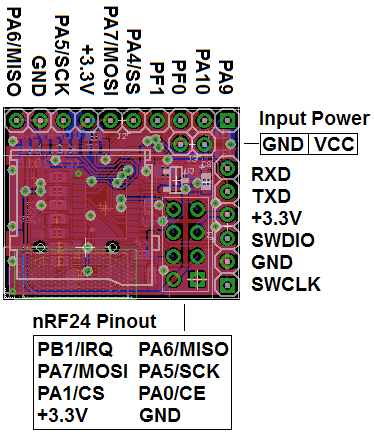 Note: Not all GPIO are free as they are shared with on board peripherals. They are freed when the optional peripherals are not installed.
Full BOM: https://github.com/FPGA-Computer/1x1/blob/master/STM32F030/STM32F030_ListByValues.csv
You can reclaim some of the GPIO pins if the option blocks are not used.
Applications:

IoT Display node: nRF24L01, SPI LCD and buttons
IoT Sensor node: nRF24L01, I2C sensors, ADC
Control node: nRF24L01, SPI LCD controlled from TTL serial
Data logger: MicroSD, SPI LCD, external Crystal for RTC, TTL Serial for GPS or ADC, I2C sensor

Servo driver controlled from TTL serial or I2C
RC: nRF24L01, external 74HC595 to drive servos
Frank Duignan's page: http://eleceng.dit.ie/frank/arm/STM32F030ISP/nrf24l01/
His C Code here: http://eleceng.dit.ie/frank/arm/STM32F030ISP/stm32_iot_tx_lp.tar.gz
Some of the GPIO line assignments are different and are hard coded, so I'll need to change some of the source code around.
Also: http://eleceng.dit.ie/frank/arm/STM32F030ISP/stm32_iot_tx_rtc/