Eventually my explore reaching to 32bit Linux world, consisting of 68008 (32bit architecture but 8bit memory address) runs uClinux!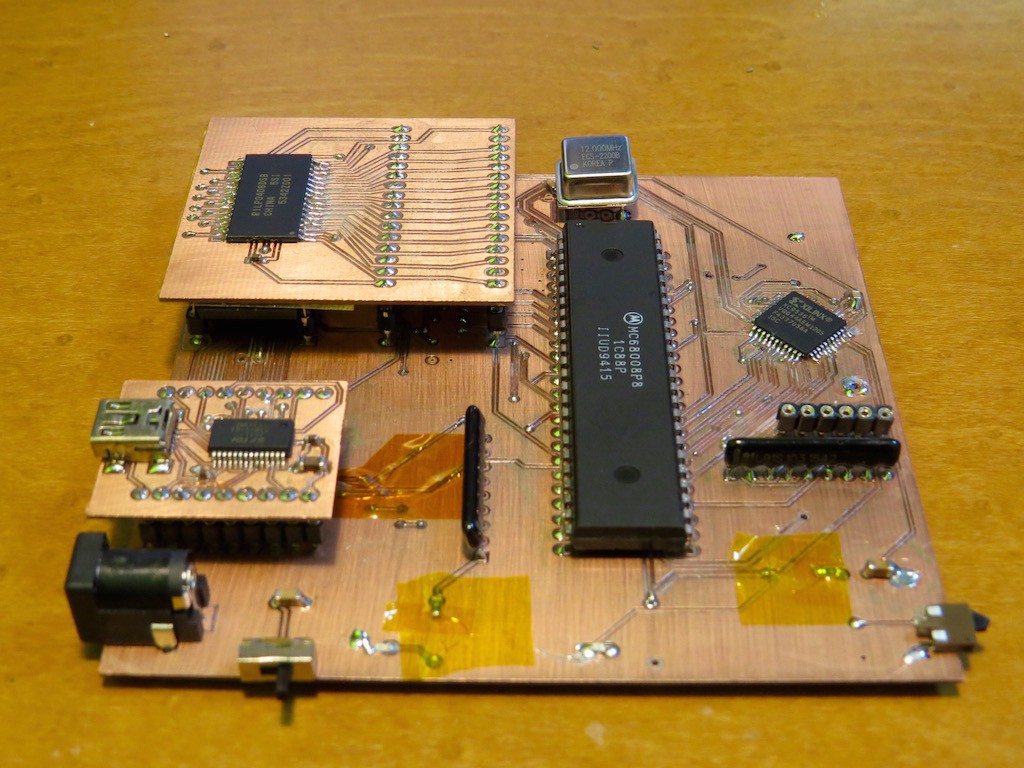 Indeed this board is duplicate of
68Katy
, but I had to make FTDI (FT245RL USB- parallel), which was sold by
Sparkfun but now out of production
, and SRAM (DIP was not available). Actual operation can be found in the following movie.. Have fun!