Previously I made (or just wiring?) Z80 computer consisting of AKI-80 (TMPZ84C015 based board controller) and LPC810 video console. This time I combined these two board just in one!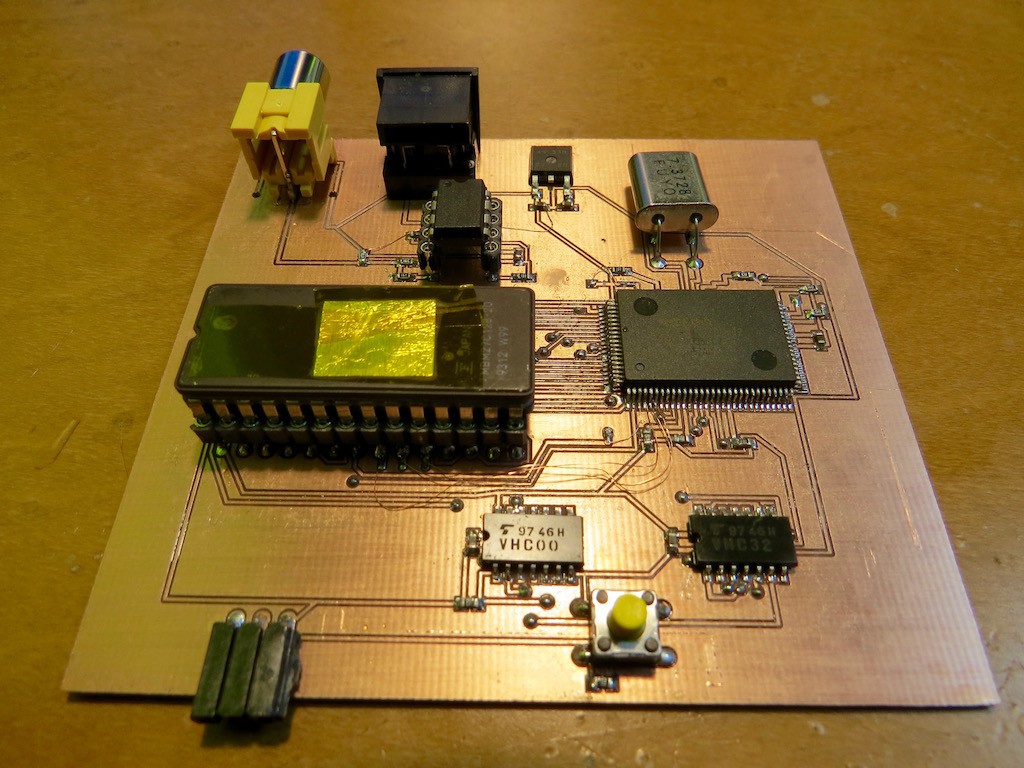 Actually Toshiba TMPZ84C015 is already obsolete and I got this chip by de-soldering on AKI-80 (I got four additional dead-stocks of AKI-80 so one of them is sacrificed (or re-born as this computer)). You will see TMPZ84C015 and EPROM and may wonder where is SRAM (main memory), actually is is below EEPROM using surface mount chip.
Indeed operation is exactly the same. but configuration is simpler than before. As you see, battery is enough to drive this self-consisting computer. I am not sure someone will try this computer but already uploaded Eagle files at github. My PCB pattern has several jumpers and please find it and not forget to connect them, if trying... Actual operation can be found in the following movie... have fun!