My next problem is going to be with boards like the Beaglebone Black and the Mojo FPGA boards. They have double row connectors for I/O along each edge. 
To keep MakerMod host board sizes to a minimum, I've been using surface mount connectors for boards like the Arduino and having the Right angle female MakerMod headers reach over them to the edge of the board. This makes for a clean layout that is not much larger than the Arduino.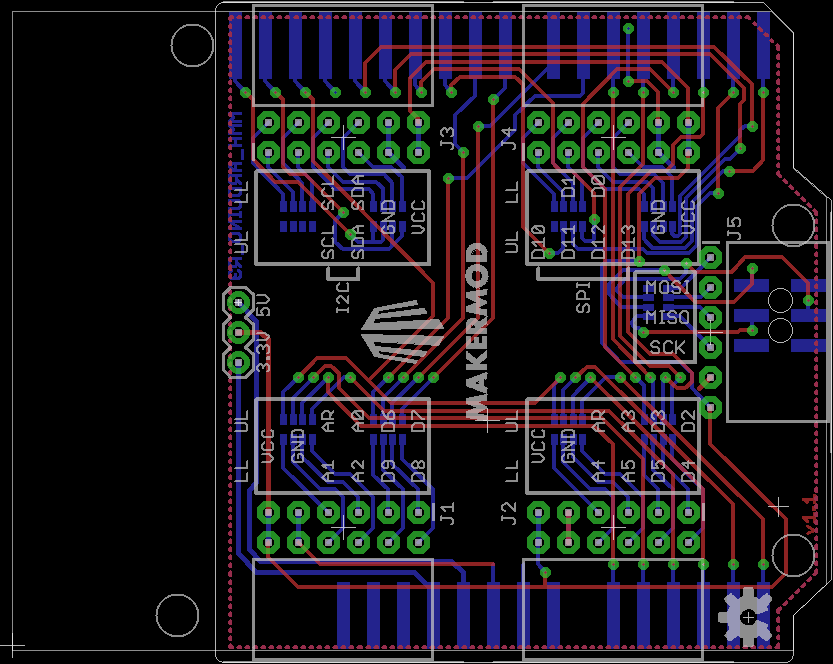 This runs into a problem with the double row headers as shown in this Mojo layout, where you can see that there is basically no place to put the MakerMod port that doesn't interfere with the SMD pins.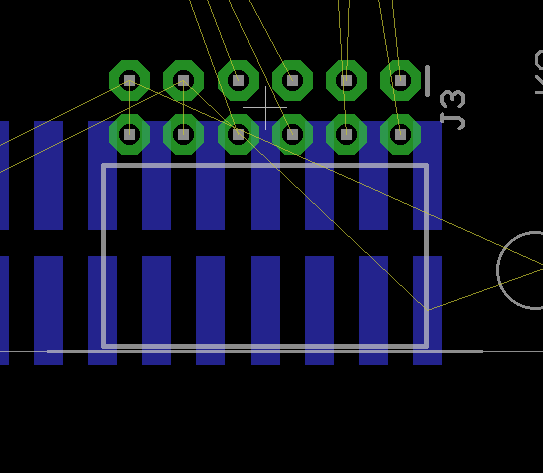 Instead, If I go with through hole headers to the Mojo, the MakerMod ports have to be outside the Mojo pins, to keep the MakerMod port flush with the face of the board. This is a lot larger, but I'm not seeing a great way to get around it.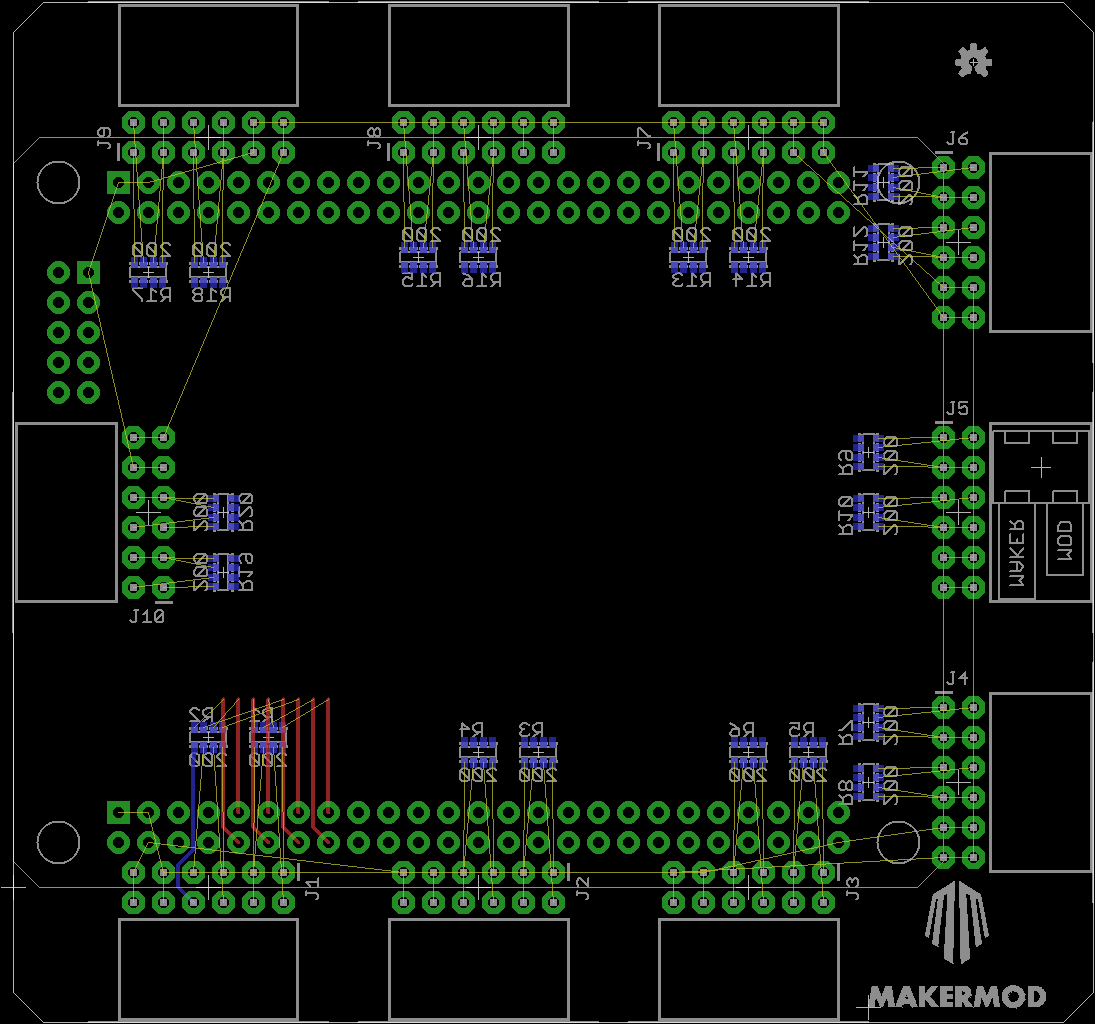 Also, the Mojo has a LOT of I/O.