A little late posting here, but just a heads-up that revision 7 has arrived and is making its way to various distribution channels!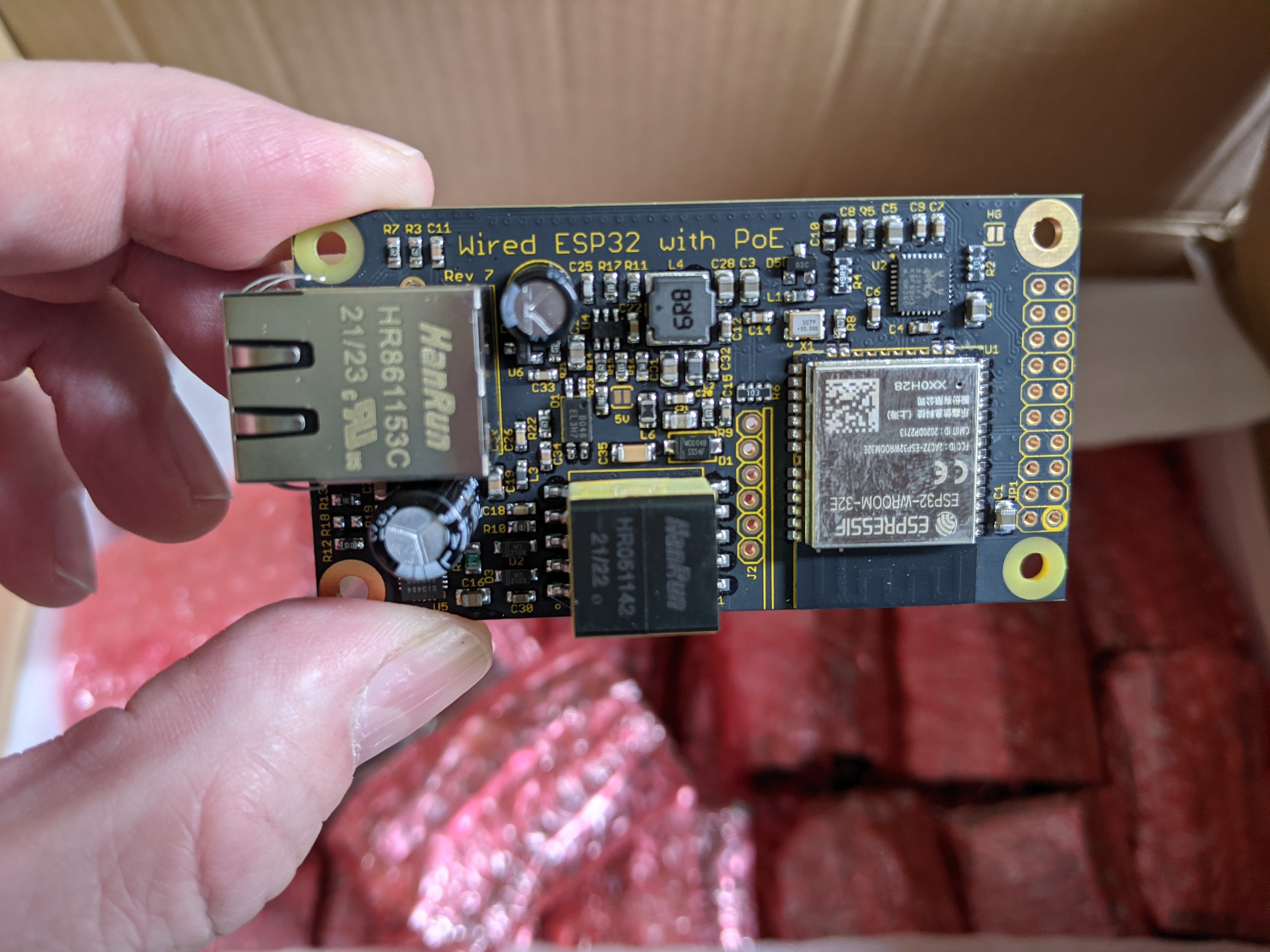 New 4-layer PCB, much more decoupling capacitance on-board, RTL8201FI Ethernet Phy and now 16 MB of flash!
Tindie: https://www.tindie.com/products/silicognition/wesp32/

Mouser: https://www.mouser.com/ProductDetail/Silicognition/CS-WESP-04?qs=sGAEpiMZZMu3sxpa5v1qrriU3DaWTQdbHa4MxnML6FE%3D
Amazon: https://www.amazon.com/Silicognition-wESP32-Isolated-Ethernet-802-3at/dp/B084RV91NQ/
Note that the lead time shown on Mouser is bogus, they had 100 units shipped to them already.  Should ship much sooner than the lead time indicates.