Dear Mooltipass Enthusiasts,
A little more than a month ago we announced that the development team and I were working hard on a small Mooltipass device.
Today we're extremely happy to send you the very first picture of our current prototype: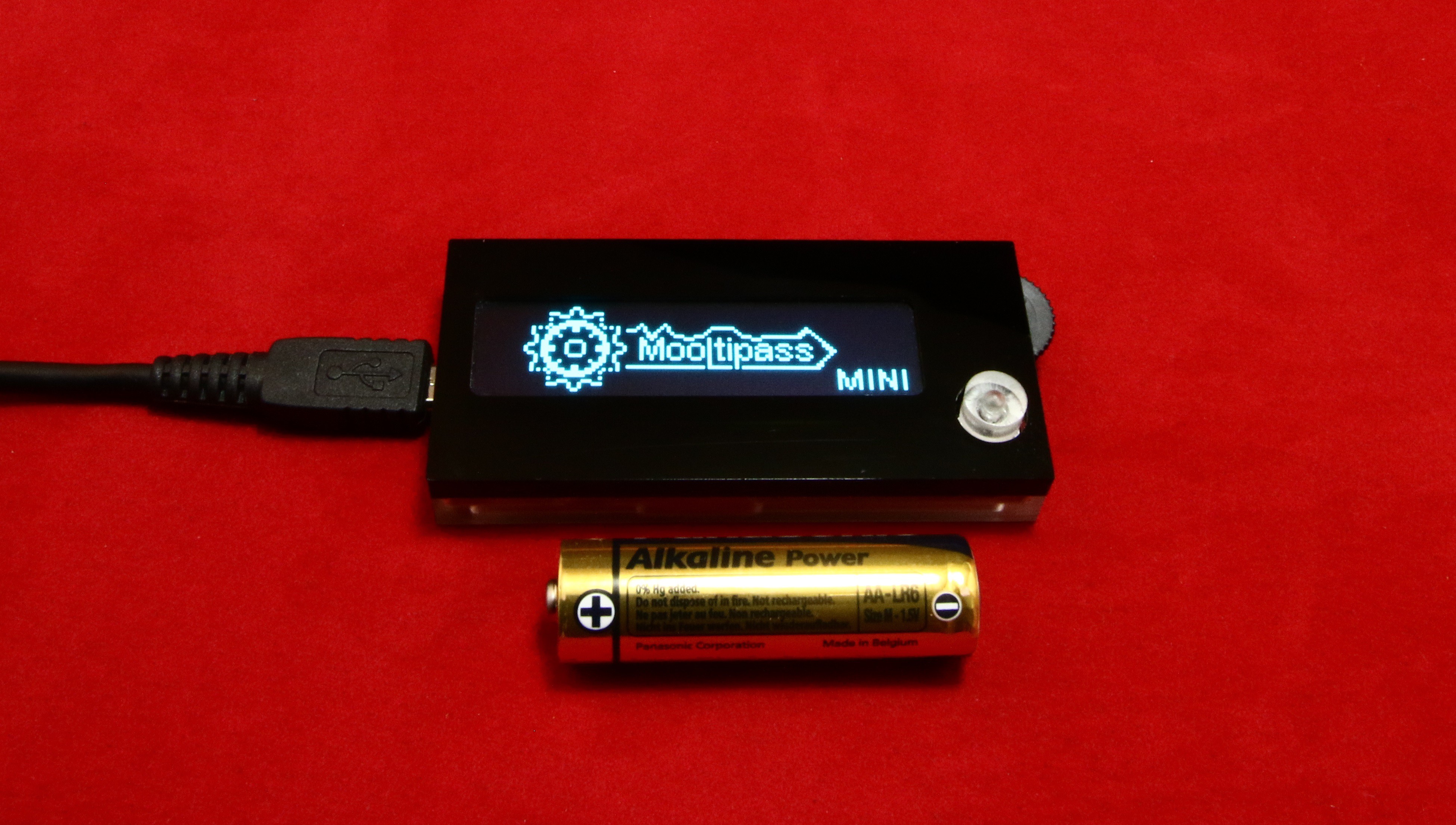 We're also glad to report our target retail price: $50 ! But now we need you.

As with our first Mooltipass device we are planning to work hand in hand with ~10 beta testers for the next few months to make sure that our device will please everyone. These prototypes will be manufactured, soldered and assembled by us so we created a quick form for you to apply to the beta testers program.
If you're therefore interested in participating to this great adventure and have a direct impact on the device development process, please fill this form: https://docs.google.com/forms/d/11idL3dzKXHzPuY4K99v4ipEwpYHKDX-q-HvppXwhjEM
Don't hesitate to spread the word and send this form to your friends and family!

We'll also organize a (very small) first production run in (hopefully) less than two months, to prepare for our future crowdfunding campaign. As you can guess, we're looking forward to being able to send this new Mooltipass to you!
Have a nice weekend,

Mathieu & the Mooltipass Development Team
PS: As always, if you want to talk to the team and community, we're on #mooltipass on freenode.