Dear Mooltipass Enthusiasts,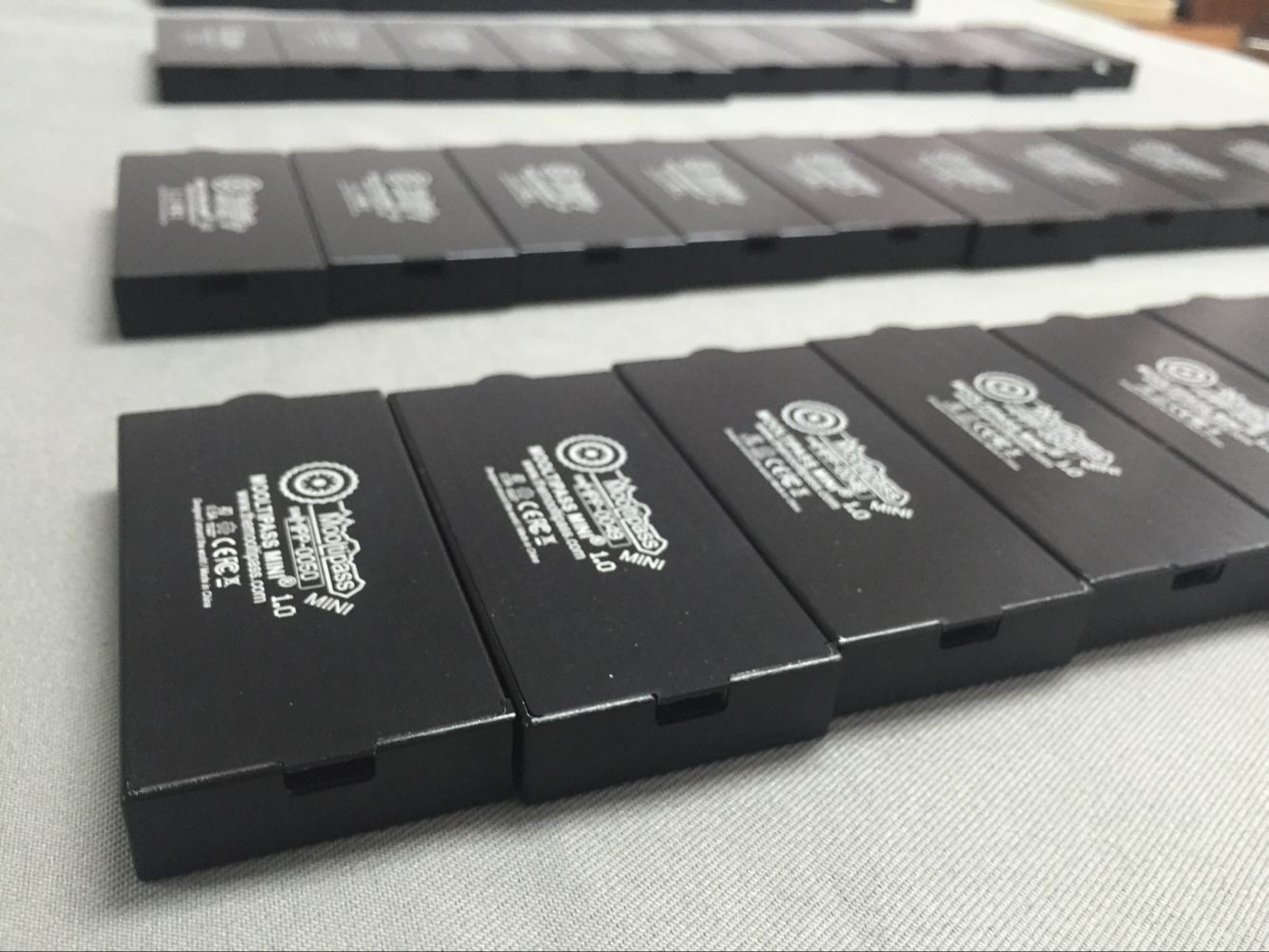 During these last 6 months the Mooltipass team has been working hard developing the Mooltipass Mini.

Today we are extremely pleased to announce that in exactly two weeks we will launch a kickstarter campaign for it.
Compared to the standard Mooltipass, the Mini therefore has the following advantages:
smaller size: 79x37x12mm
scratch resistant case made of brushed anodized aluminum
cheaper price: early bird price of $50
faster user input using a clickable wheel
several key firmware improvements
You may be notified of the campaign launch by entering their email on our website (scroll to the end of the page to get the small popup) !