Exoskeletons have lots of implementations, they can provide benefits in, medical, military, industry, and space travel. Today we have a lot of people building exoskeletons but they have an issue. The majority of the exoskeletons are bipedal meaning they can only support the lower body. What about the other 75% of the body? One of the problems with full body coverage is complexity, there are a lot of moving parts to the human body. Take a look at the legs and compare them to the hand. Now while it is an ambitious goal I want to design and build an entire arm exoskeleton. There are many problems to face such as, power, space, control, but I am up to the challenge.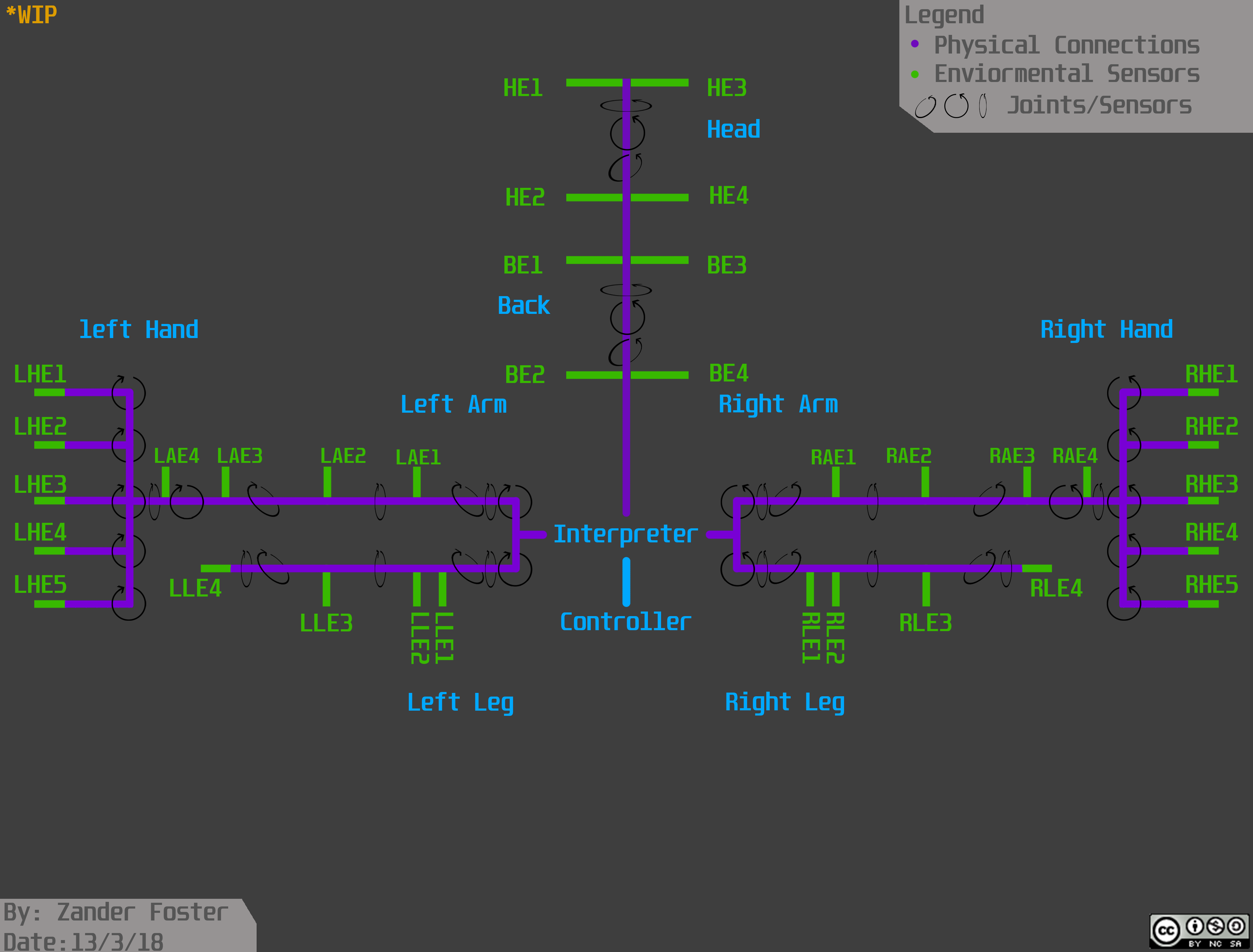 So, how would you control a system like this?


Now, what would a complete system look like? If you look at the diagram above It gets kinda crazy, and this is the simple version. There are many sensors required for movement, and safety. Let's start in one of the most complicated parts of the exoskeleton, the hand. There are lots of small joints in the fingers, but we can simplify things by using the anatomy of the hand as a guide. We can use pressure sensors to convert the bend of the finger into an analog signal we can use to control an external tendon to move the exoskeleton.


My plan is to use thread to act as tendons in the hand of the exoskeleton. I want to fabricate force sensors to detect when tension is on the thread. There will be force and bend sensors at the bottom and top of the finger. When the Kevlar is pulled by movement the microcontroller will detect the direction of movement and will tell the motors where to go. Kevlar should be the end goal for tendon material.