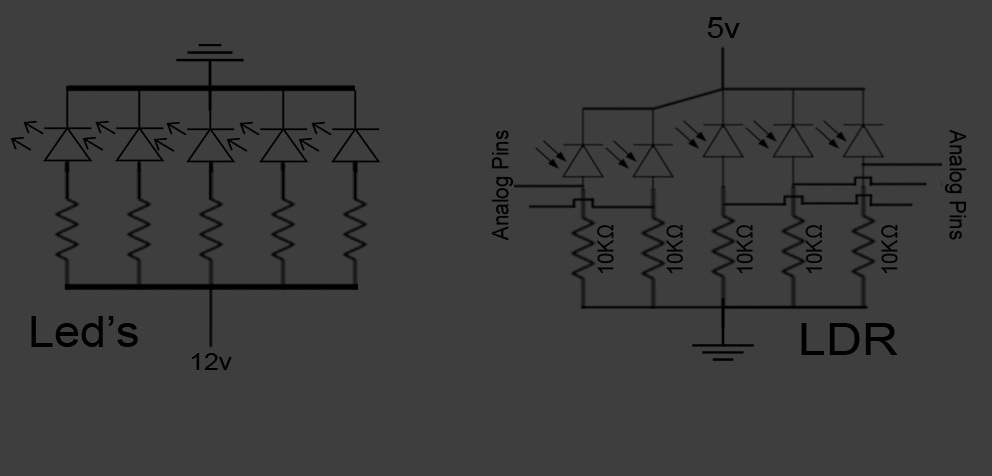 I completed the basic circuit for the optical flex sensors. I plan to add more control to the photoresistors, and add a transistor to control the LED's.

I also made a simple Arduino program to make sure the LDR's are working correctly. The code is posted in the files section of the project.

Here is a picture of the circuit on the breadboard...