It's been a long time since my last update. Although unfinished, the project is still alive. I got sidetracked with a different project, work and moving house two times. In the background I'm still working on this one. It is one of my dearest designs and I fully indend to finish it.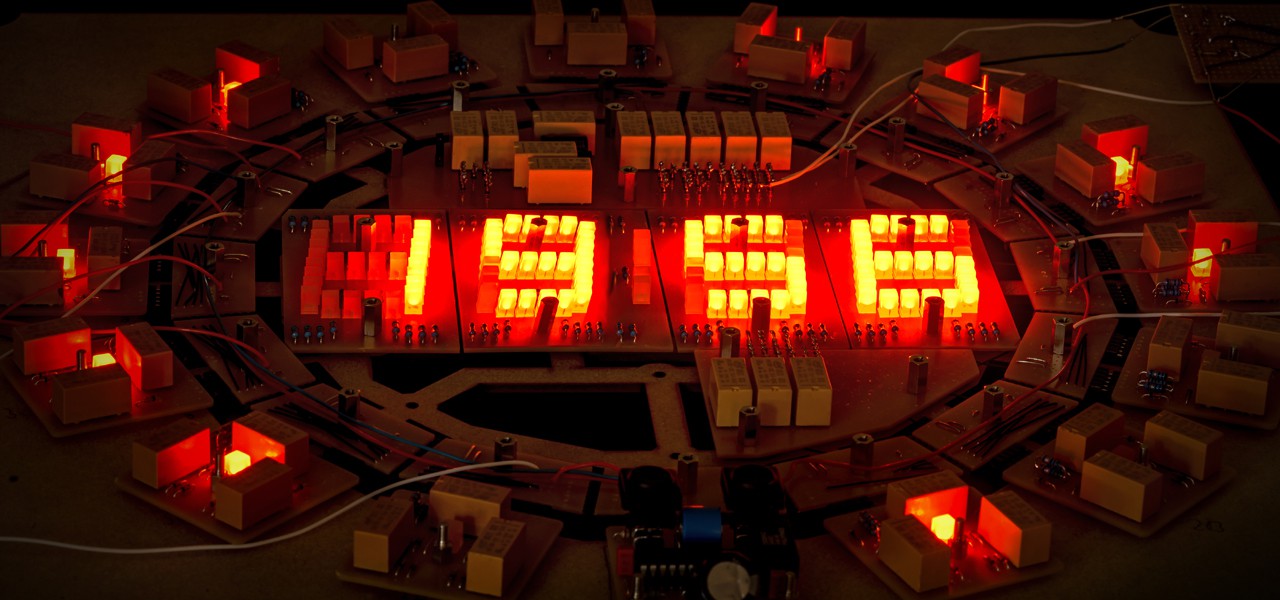 At this point, three things need to be done to finish this project.

The lower decoder PCB. This holds the single hours and tens minutes decoders as well as the minute and hour carry circuits. I had a lot of trouble with fitting all the components on the limited board space. But I finally finished the board layout a few months ago. I only need to mill out the board and solder the components. 
The power supply. I have all the parts I need. Just need to finish the enclosure and order some nice wiring to connect it to the clock. I'm thinking of using 'fabric wire' (or lamp cord) with the nice colored insulation. This will give it a vintage look.
Mechanical backplane. Right now I am using a piece of lasercut MDF sheet to hold all the parts. I have been thinking about how I want to mount all the PCB's in the end. Right now I have decided to use a 6mm acrylic sheet. I am almost finished with the design. Next I need to find a company who can mill and tap it for me as I don't have access to the tools I need to do it myself.