Thanks to the seed funds from the Hackaday Prize, I've submitted an order for another batch of DYPLED PCBs (and also some #4014 LED minimodules).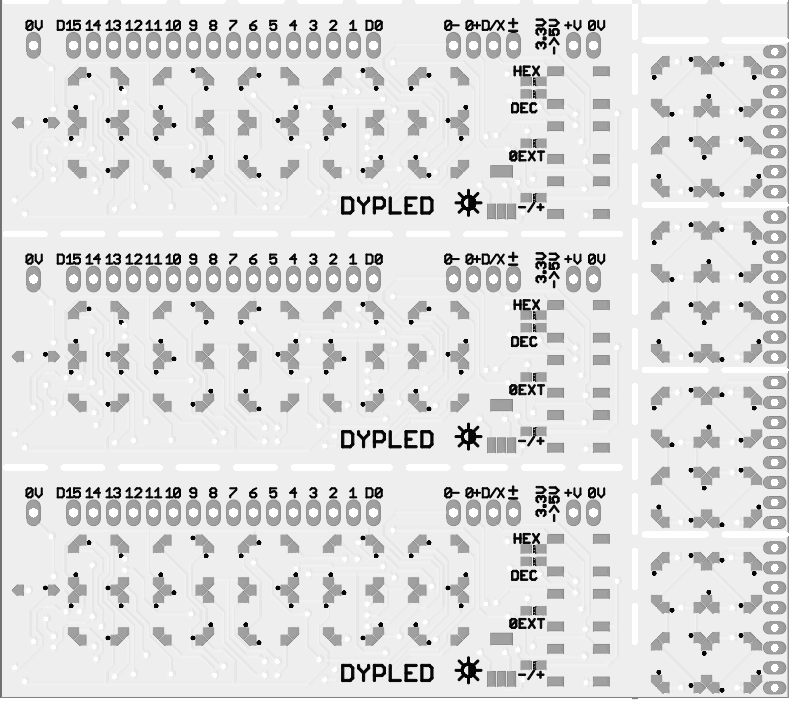 It was long overdue but thanks to the logs, I have recovered the critical information and solved the previous problems. This time, no problem with tented vias because I generated a set of GERBER files that I carefully examined.

I have also solved the decoupling issue and made several minor cosmetic tweaks.
See you here in a few weeks...