The PCB have finally arrived in the workshop :-)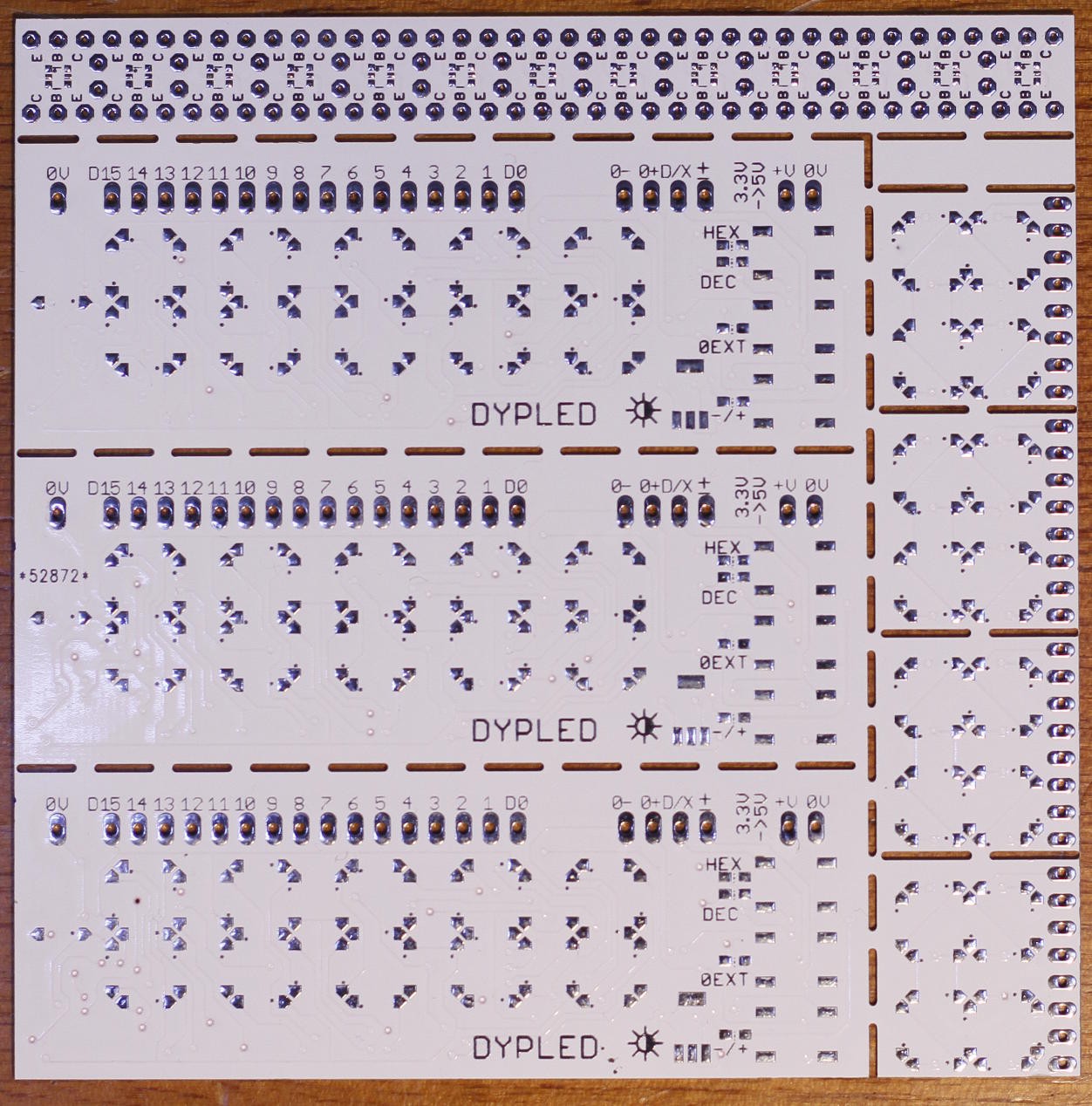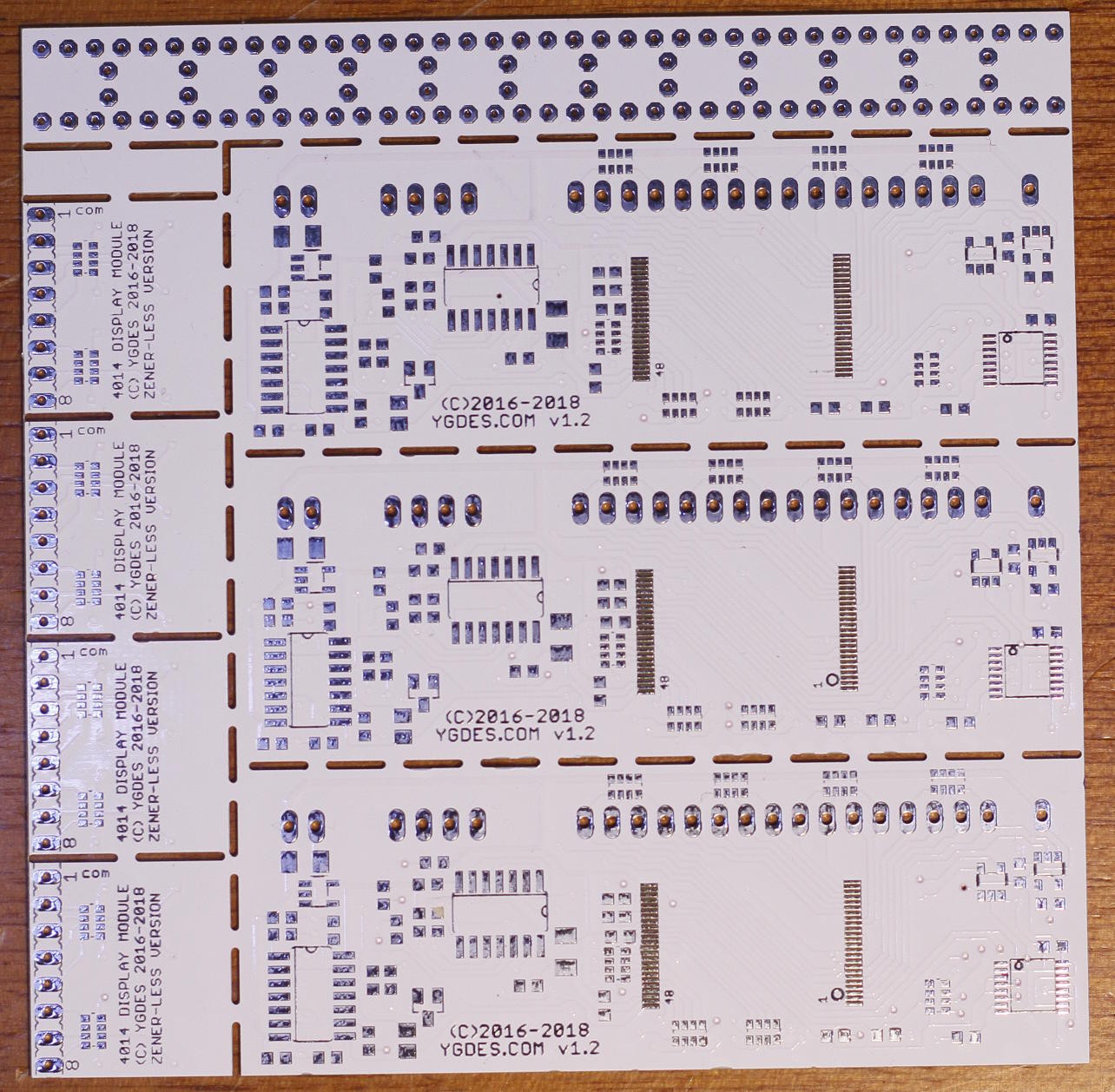 Tented vias are great :-D No more tricky isolation !

This time I delivered GERBERs instead of EAGLE files and I triple-checked everything. The preview on the website is much better than for the first batch. Once again, DirtyPCB's subcontractor couldn't keep from adding their serial number in an awkward place, despite having left a blank area where it could fit. Next time I'll have to reverse all the layers so the marking doesn't appear on the front/top side...

This time the PCB is thicker : 0.8mm, less fragile and easier to handle on a breadboard.
The remaining space is used by some #4014 LED minimodule  as well as some proto strips for the BFS480 in SC70-6 used by #YGREC-ECL.