I can't believe I did it... It's probably the most tortuous routing I've ever done. You can see by the number of vias, how much efforts I put into avoiding parts on the visible side.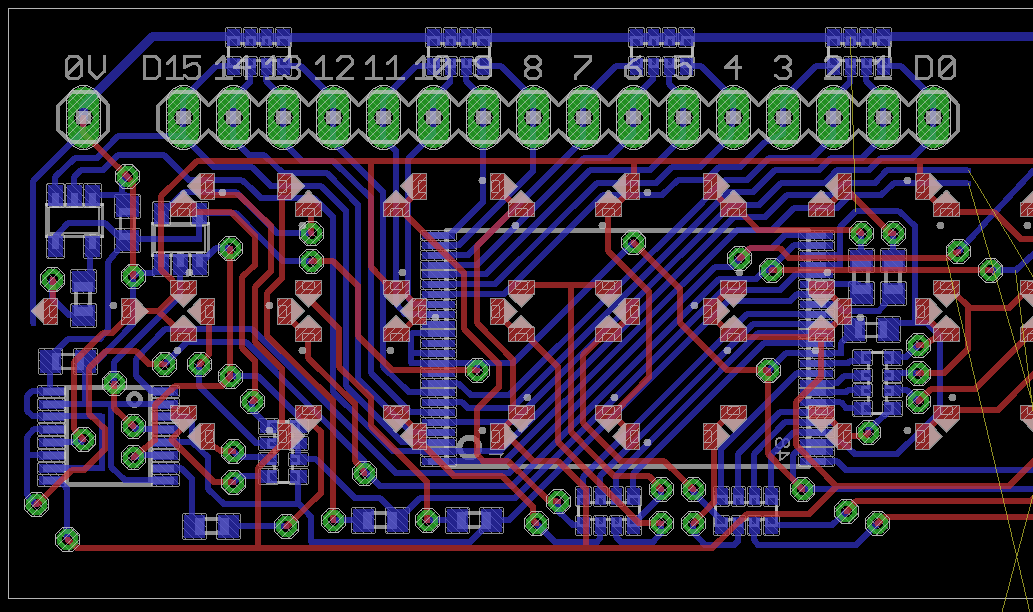 The right side is still not routed and I must triple-check that the logic on the left is correct. I'm so relieved I removed the SC70 MUX and a couple of other parts...
The new schematic includes all the previously mentioned changes.