CPLD is a programmable logic and NOT analogue component but when I think about logic component in 74 series, they are working for some exceptional operation. Here I confirmed two "exceptional" cases. These fact should be well known by experts but please enjoy it.
(Question 1) CPLD can organise RC oscillator?
Widely square wave generation is realised by 7404 or 7414 but is it possible by CPLD?
The answer is in the following movie..
(Question 2) CPLD can work as analogue amplifier??
It is well known that inverter in 7404 can work as analogue amplifier by putting proper feedback resistors. My question is, the inverter in CPLD can work as amplifier by proper resistor?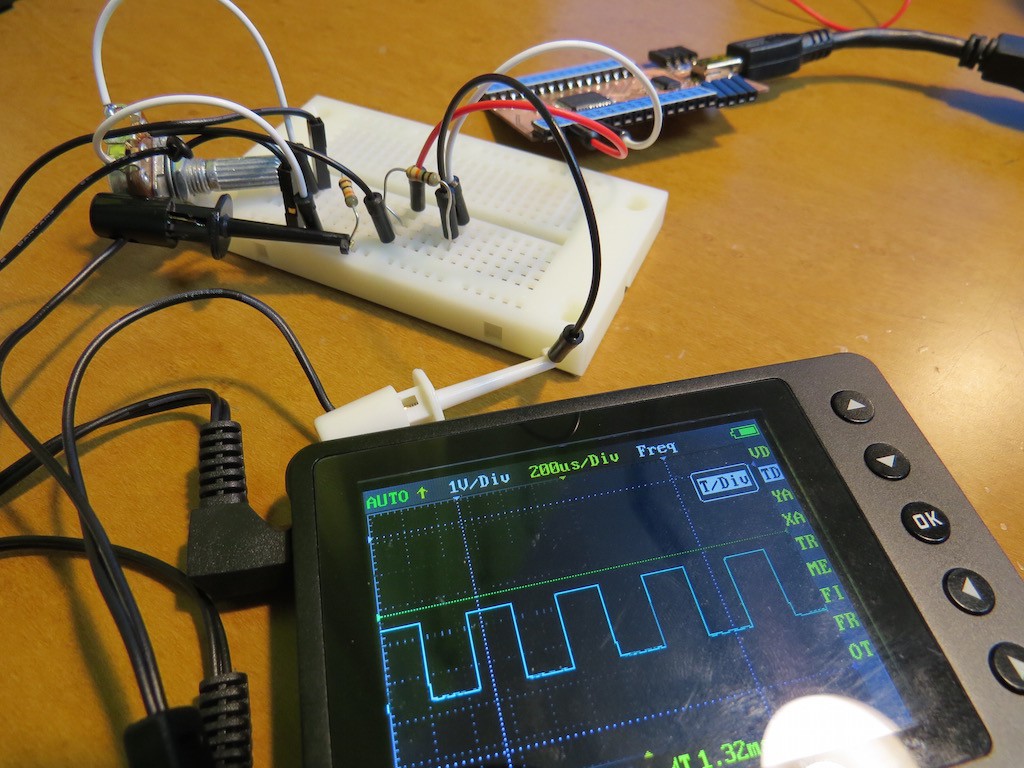 The answer was, NO! The inverting signal is generated by some "artificial" (I know it is not good word, but synthesized?) way, not by N and P channel complementary circuit and voltage feedback by resistor network does not work.
Have fun!