They started grinding up in a hurry, somewhere around when lions stepped up their HIIT to a 5:30 pace.  Either hot weather or changing running form started going through them like Trump cabinet members.  The maximum range dropped from 50 to 27 miles.  The decision was made to burn the $31 for the cheapest source of suitable rubber, the Xeroshoes DIY kit & $10 for another set of farsteners.  It was hoped the $1 sandals could be lightweight footwear for speed.  All hope hinges on another material just as light but stronger, which Vibram soles aren't.
The Vibram cherry smelled like a car shop & had a tenacious camera strap upper side, the same as the genesises.  A leather coating seemed certain.  There's also temporarily adhering common insoles.  The key is a temporary adhesive.  Would need to continue experimenting with the genesises.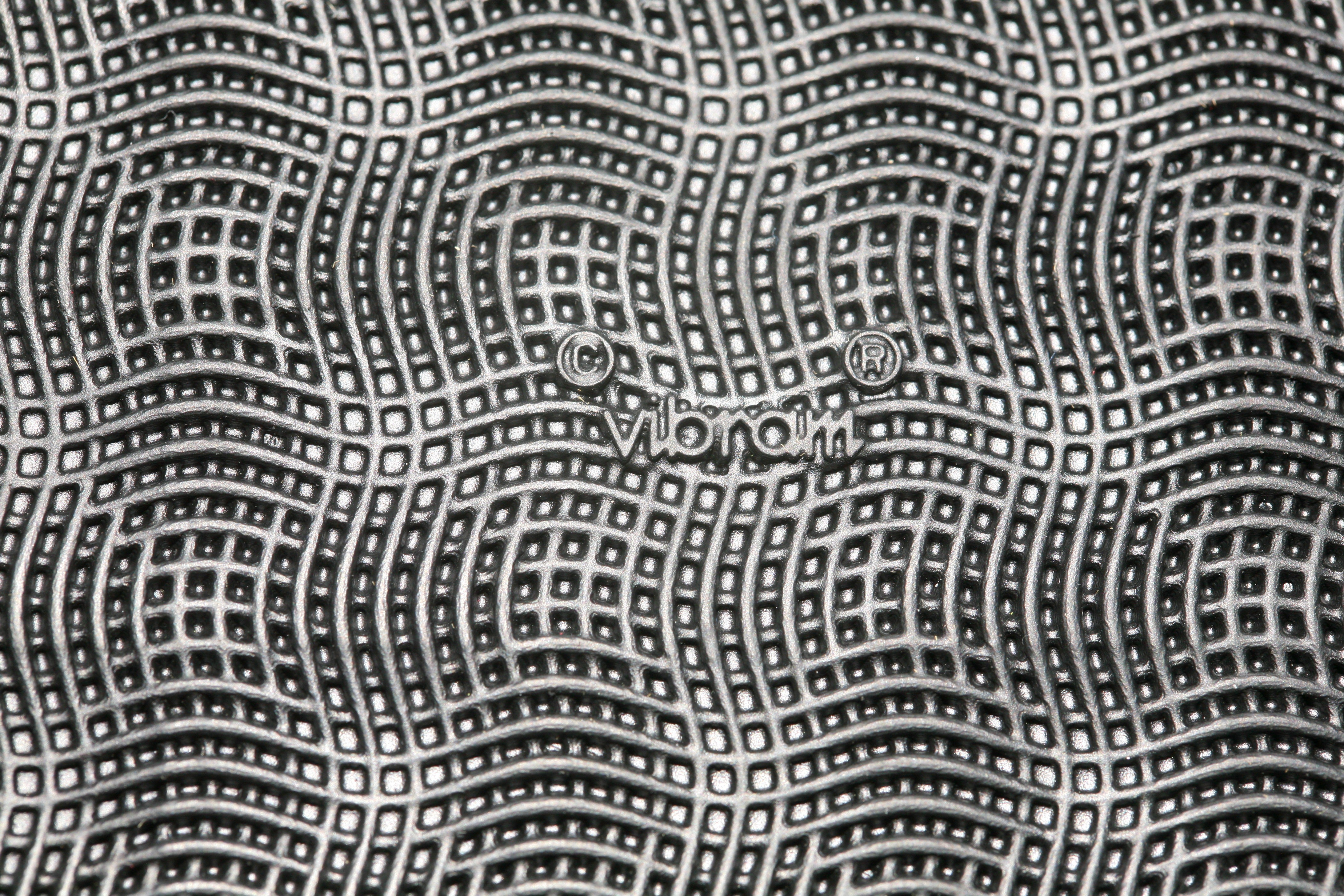 The patterned lower side.