So with no need to commute, the lion kingdom washed its sandals after every run & the white toe plugs quickly became frayed.  It was time to replace them with yellow string, which despite being more abrasive, would hopefully not fray.
Replacing the toe plug in permanently adhered soles was hard.  Your biggest allies in this part of the battle are the AMD knife, tweezers & blade screwdriver.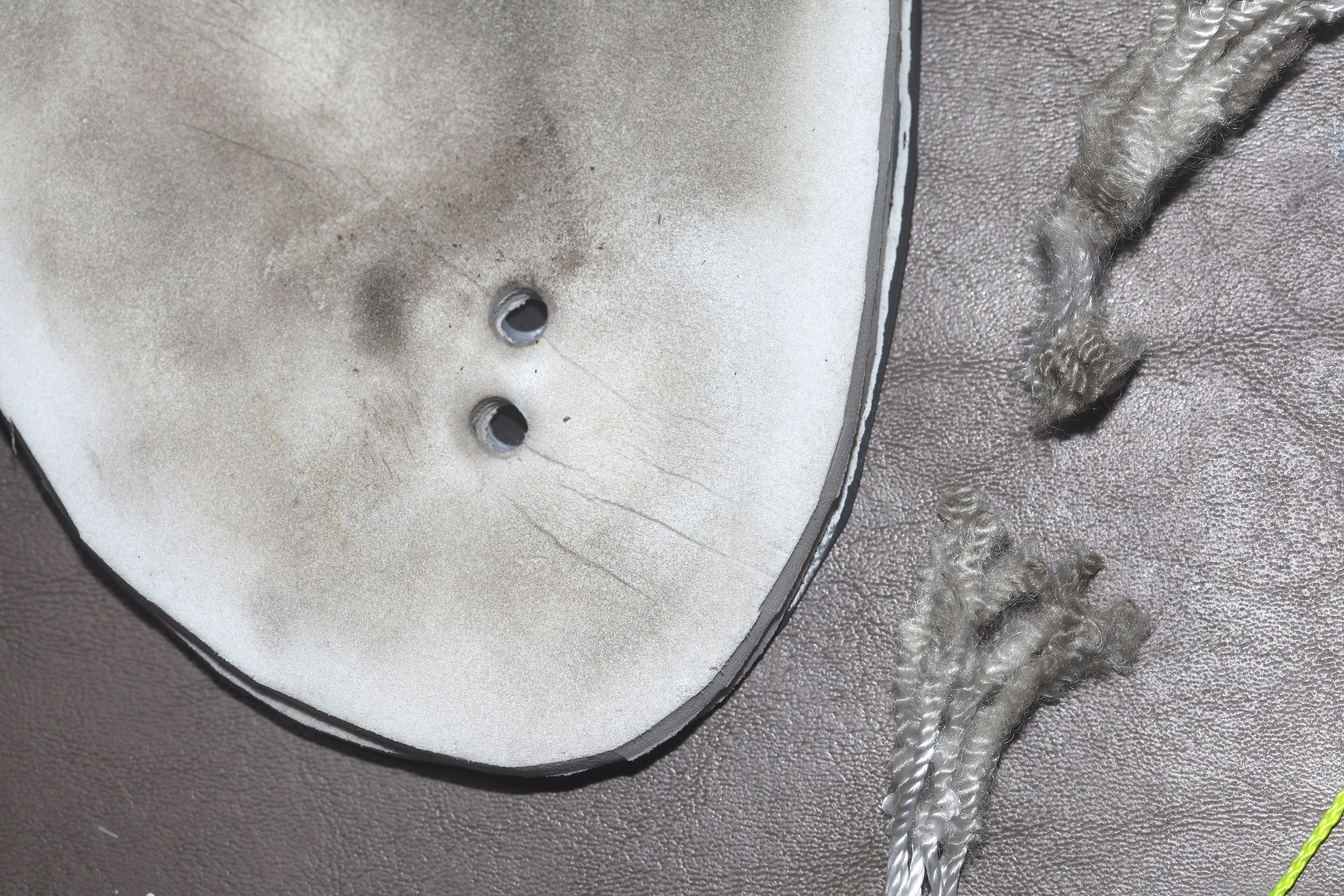 To remove the frayed string, cut 1 side of the toe plug near the sole where it isn't frayed.  Wiggle the other side while pulling it & push the cut side with the knife.  The polypropylene protects the foam from pulling.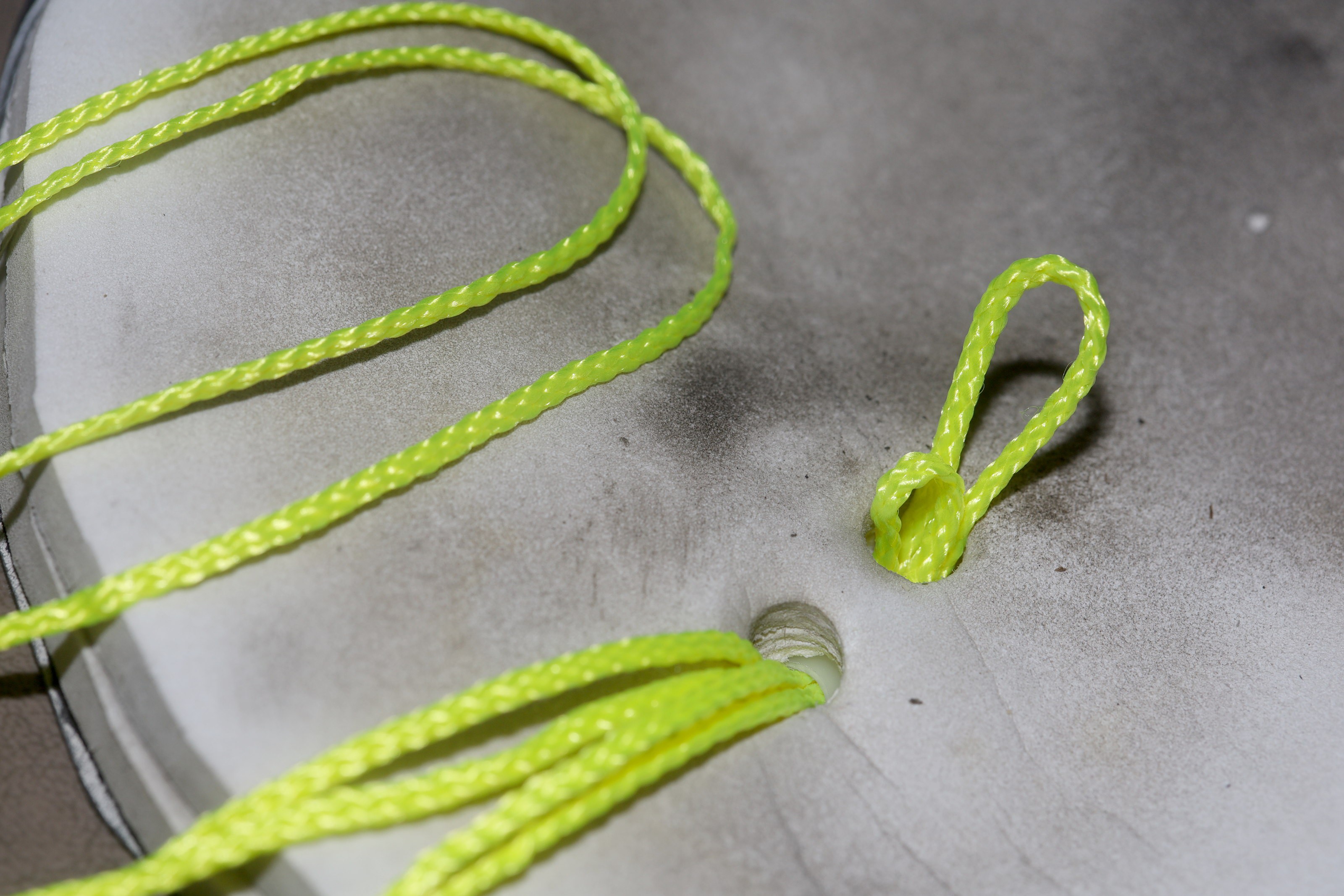 Then push the new string in a hole, 1 loop at a time & under the polypropylene with the knife.  Use the tweezers to pull the loops out the other side.  Use the screwdriver to keep the polypropylene in place.  It's helpful to mark the position of the loops on the string. 

This process passes 4 loops containing 8 strands of string.  Only 7 of the strands are used, since only 7 strands of yellow string fit in the unmodified farsteners for the old toe plug.  For the yellow string, the farsteners should be modified & 8 strands should be passed through, exactly like the white string.
After trimming the string & CA gluing the ends, the sandals are ready.