I have now ordered the hopefully final design for my LoRa Backplane.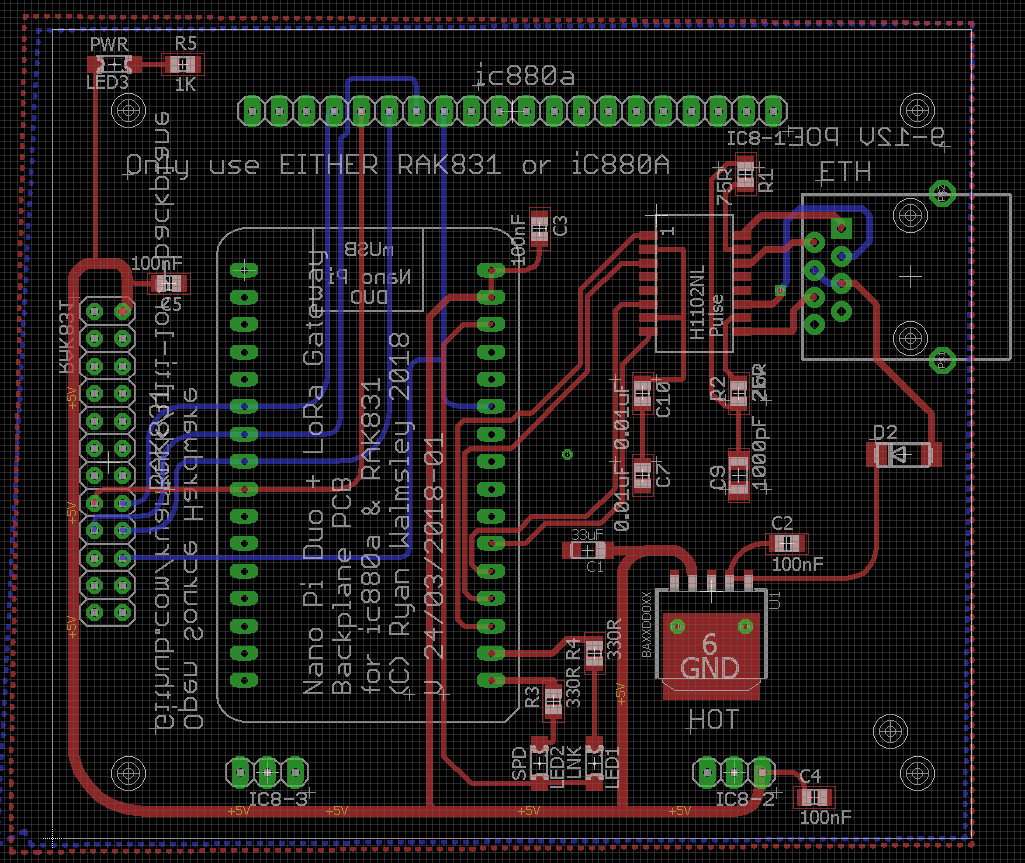 Eagle Screenshot of the routing

Quite a few changes have been made between this version and the previous. Here's a quick summary
Removed 3v3 Regulator
Replaced 5V Regulator with 2A Variant, added bigger capacitor on output and smaller ceramics near each main section
Added Power LED
Added Ethernet LEDs
Kept rest of Ethernet circuit the same except for changing C9 from 0805 to 1206
Ethernet jack updated to include chassis holes
4 Drill Holes around board for possible mounting solutions.
1 Drill hole for standoff for RAK831
In total the BOM has been reduced to around 12 Items. The NanoPi Duo and IC880a Headers all use 0.1" Female headers which can be cut to the correct sizes. And the RAK831 can use 0.1" Male Headers which can be easily snapped.
The PCBs should be here in around a week and hopefully work first time. I'll report on it then!