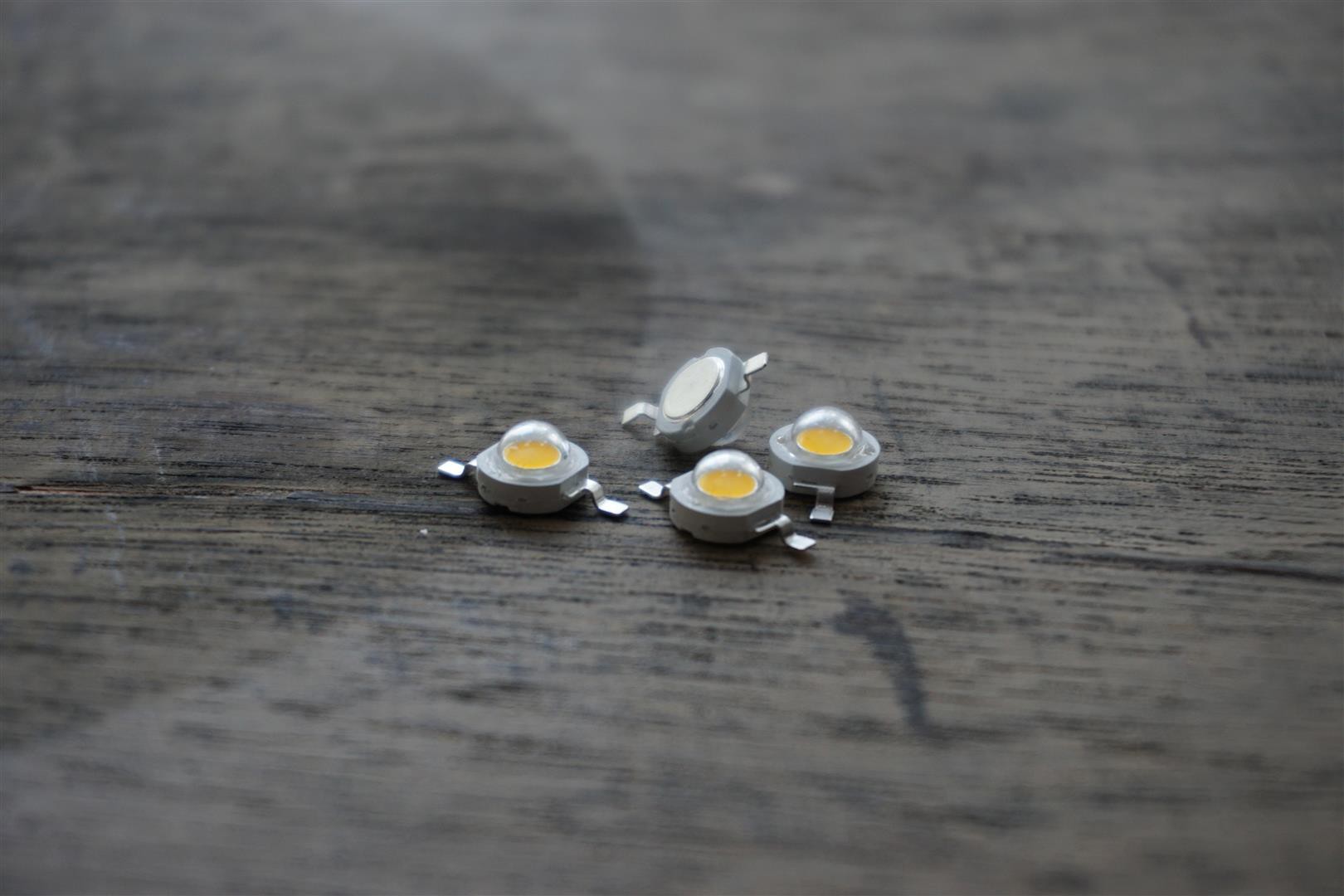 In the search of something more handsolder friendly, I stumbled across these kinds of LEDs offered by various sellers on Aliexpress and Alibaba. They are similar to this, but the sellers claim they will output over 100 lumens per watt, some even claim up to 190 lm/W. While I still find it hard to believe even for cold colour temperatures, I ordered some in the range 2700-6000K to give a spin.

The LEDs have a huge thermal pad, or slug, underneath which should be easy to either solder to the PCB or connect with thermal paste. The pad underneath was electrically insulated from the cathode and the anode on the first set of samples. I may or may not have ordered a new set of PCBs based on that, so fingers crossed for the second set of samples :)
If only I had an integrating sphere...