The second prototype for the Lys Bright project will incorporate four of the 1W LED beads, plus some additional changes. It measures 4.1 x 6.9 cm and costs $15 for five at Seeedstudio. I expect them to be here in a couple of weeks.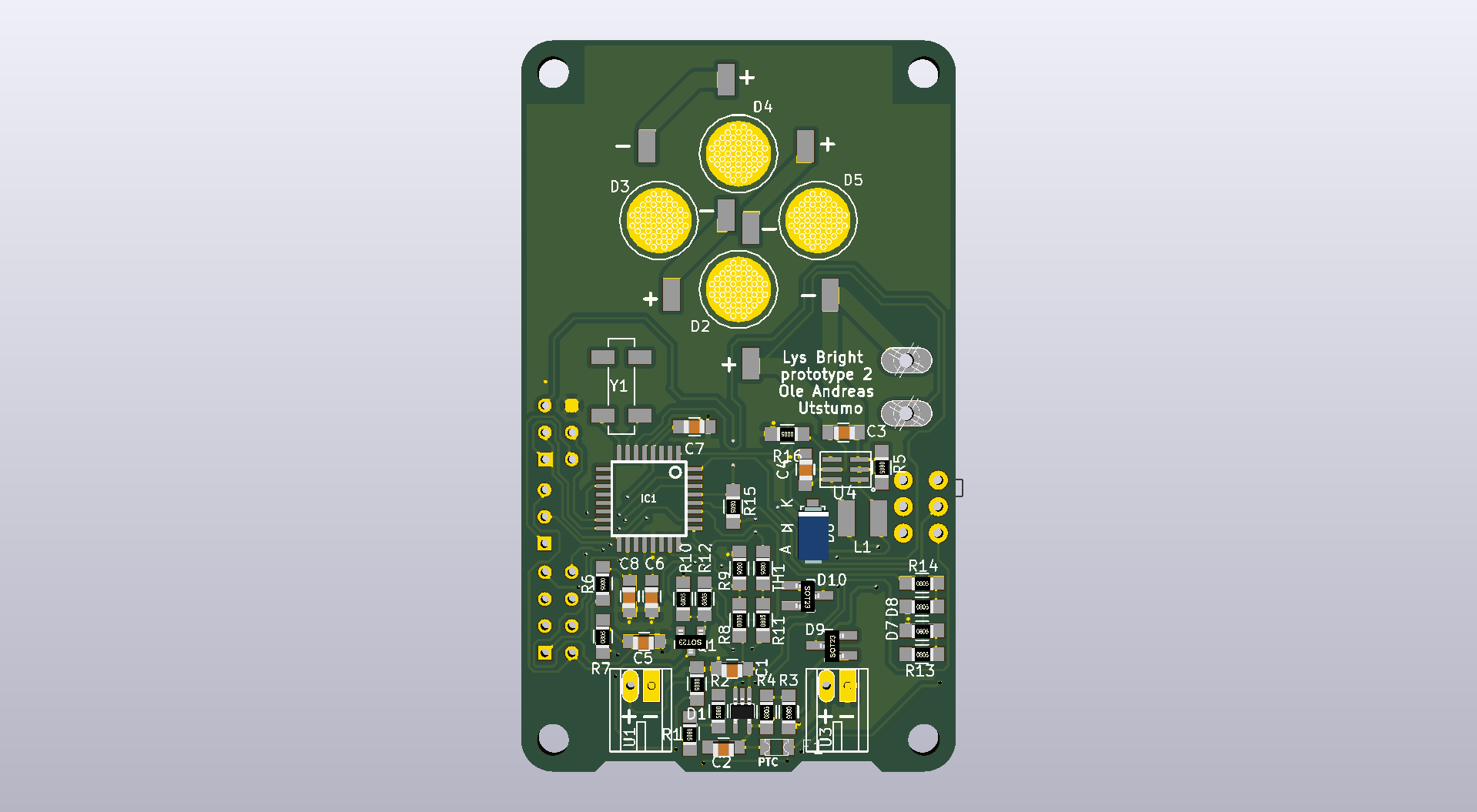 This time, some proper consideration for the thermal management is done. Although I did not intend more than three of these 1W LED beads, I tossed in another one, because why the hell not? They might run a little cooler at the same luminuous output as three LEDS, and the opportunity is there to blast all four for a short amount of time. The LEDs has a large thermal pad which will connect directly with the ground plane of the PCB on the top layer, and through a myriad of 0.3 mm thermal vias to the full ground plane on the bottom layer. There, a large exposed copper area can, and should, be mounted to a heat sink to absorb the 2-3 W of heat from the LEDs.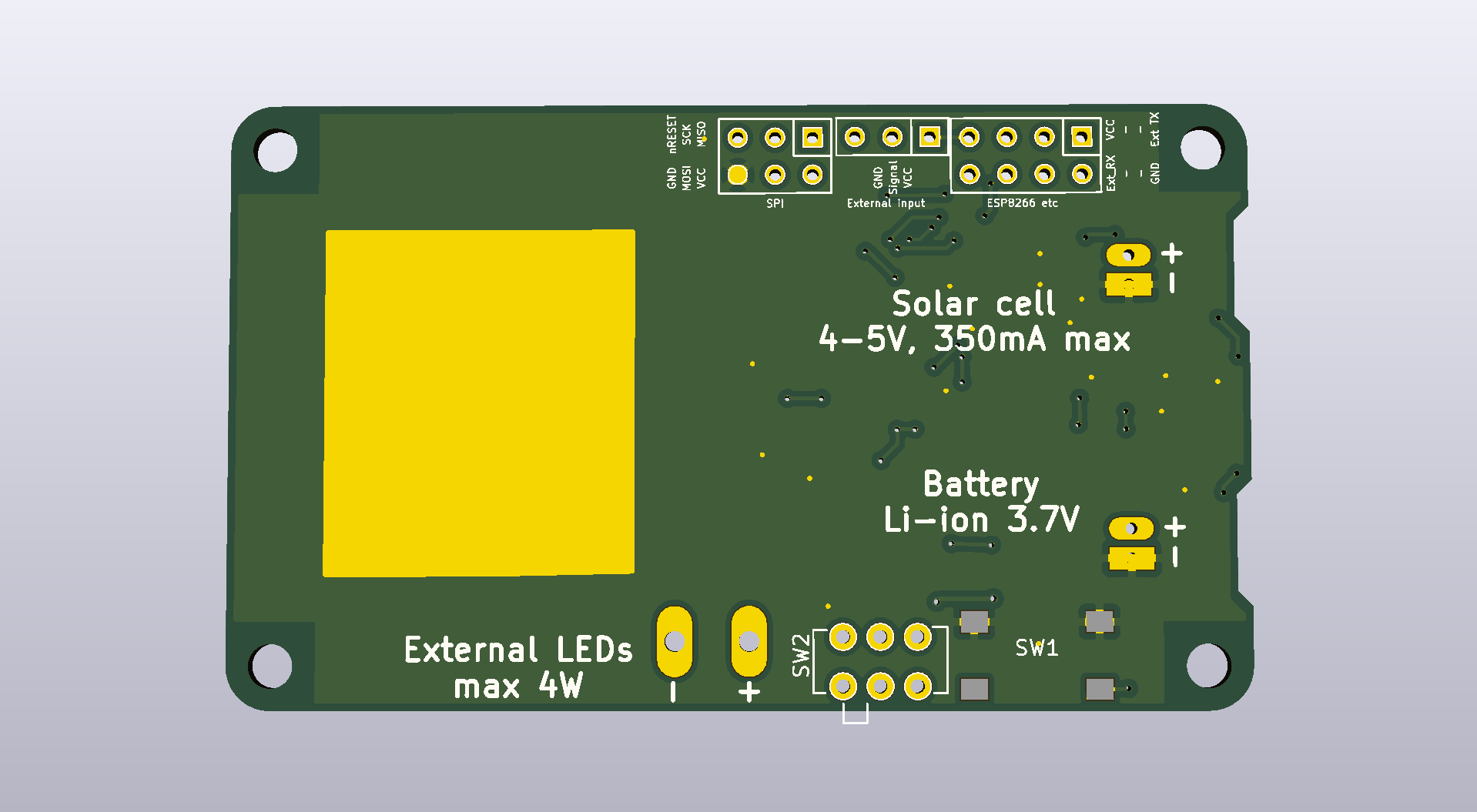 Other changes are
The ability to connect external LEDs instead of the internal ones
Hard on/off switch
Connector for the ESP8266 wifi module or the HC-06 bluetooth module (optional, solder on the crystal for that)
Connector for any external module which outputs an analogue or digital signal to the Lys Bright (still optional)
JST connectors for battery and solar cell
And now I will direct my attention to the Heartbeat Logger project.