April 9, 2016 | ProgressTH It was much easier than expected to put together the first 1x2m raised grow bed on the roof using bamboo. We have one 1x1m ferrocement bed and plan several pallet wood beds as well to demonstrate and teach people how to use different materials and to test the pros and cons of each.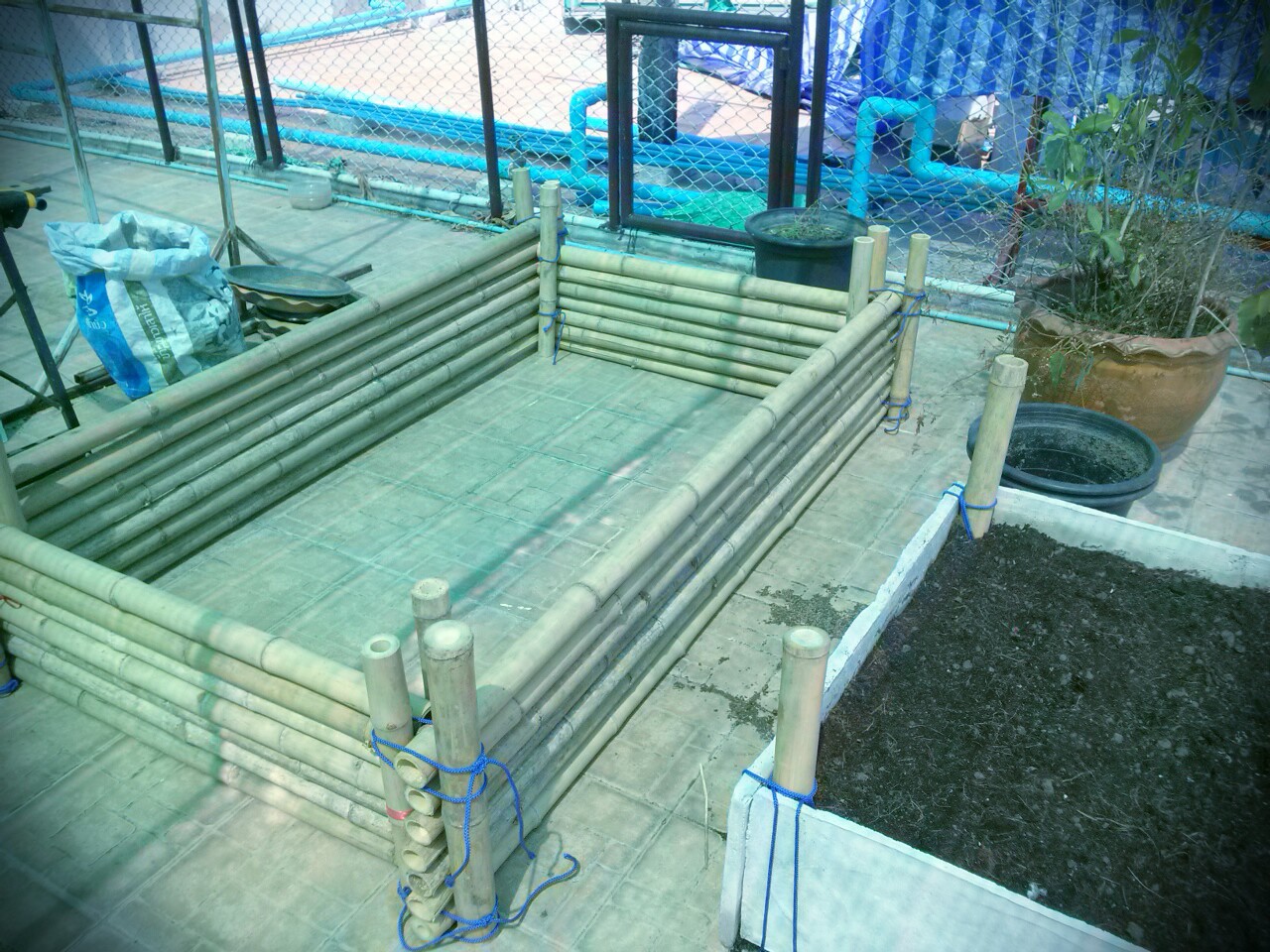 Bamboo is particularly attractive because you can grow some as part of your garden and use it as a renewable biological input material for building. We have enough for another two 1x2m beds. Together, so far, we have 7 square meters of rooftop garden planned with an unknown area more when we get our free pallets delivered.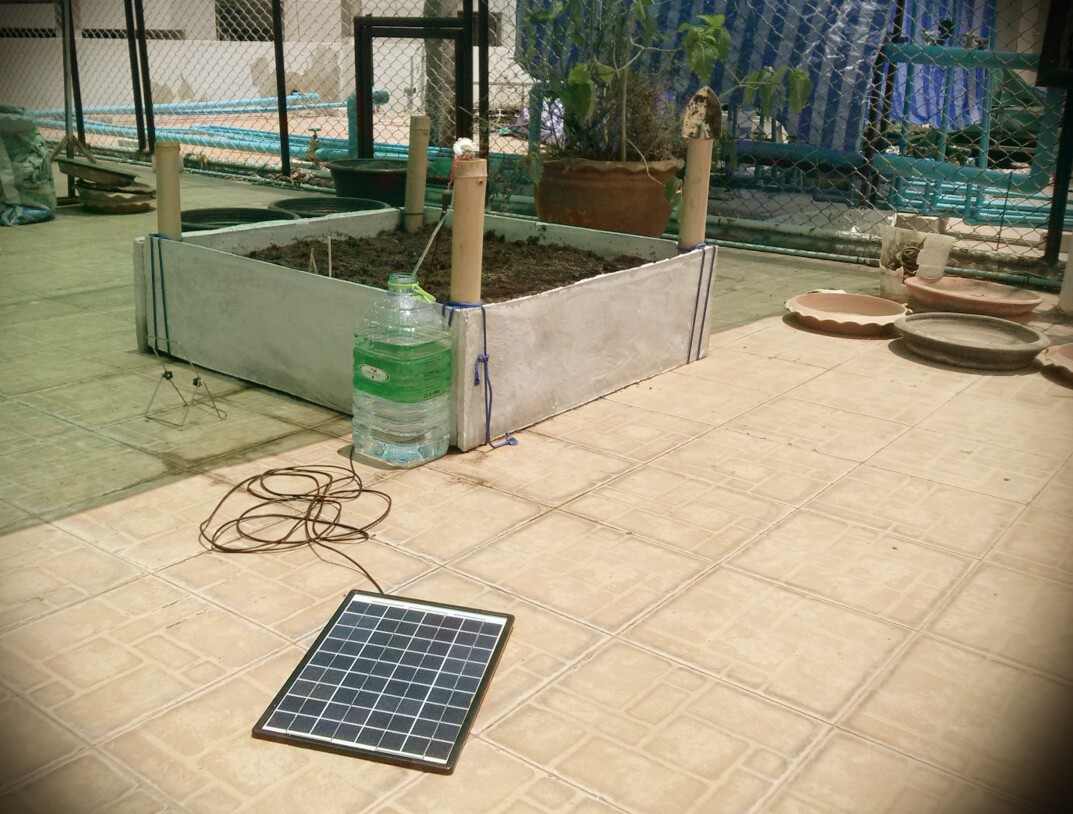 We also tested our perastaltic water pump with our spare solar panel. Next we will try to use this panel to power an Arduino project, and acquire a larger panel to drive a more substantial water pump controlled by the former via a relay.
Once this is set up and finally automated, migrating it out into the countryside on our farm will be the next step. We'll probably start a "smart farm" project separately on Hackaday.io when that happens.

Follow ProgressTH.org on Facebook here or on Twitter here.