I made a quick measurement to see how linear the iron's temperature sensor is. Since I don't have a thermocouple I used a Pt1000 strapped to the heating element like this: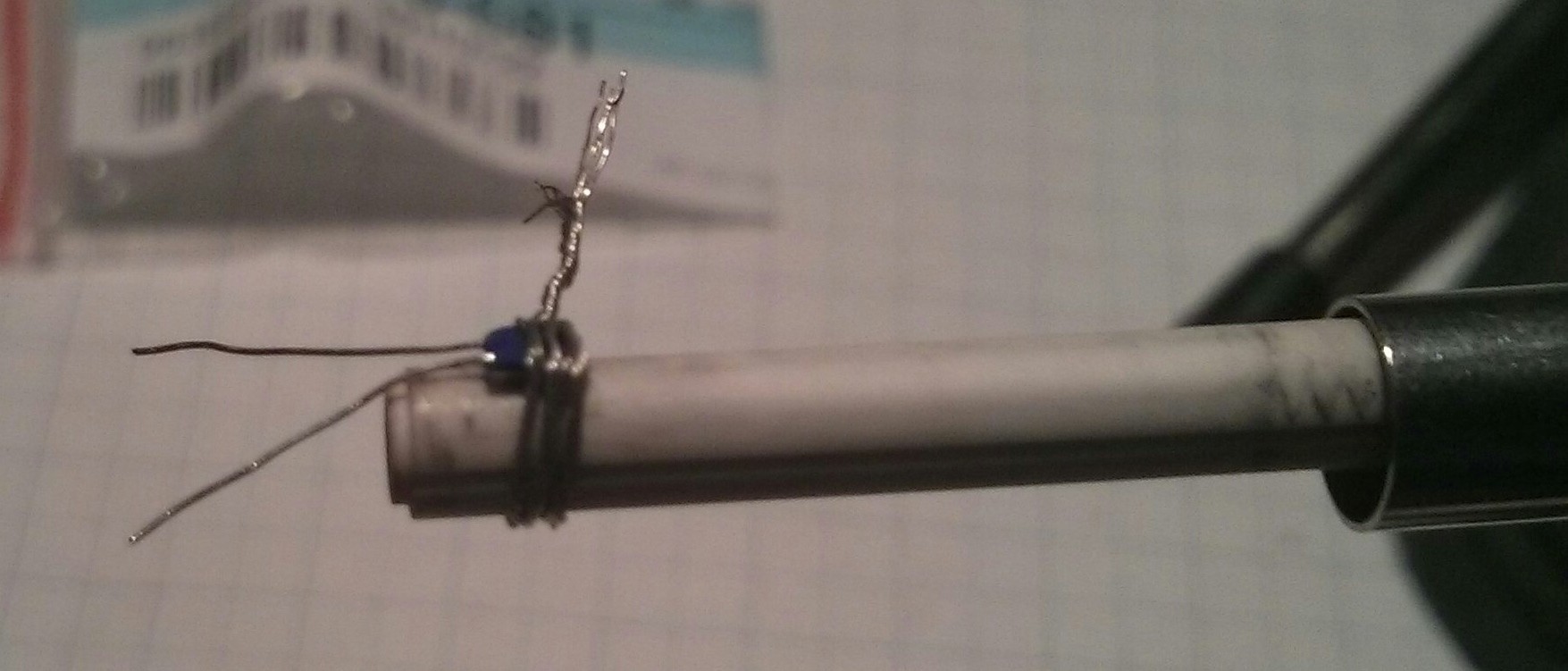 So I had one DMM measure the Pt1000's resistance and another one measure the resistance of the iron's sensor. Afterwards I calculated the temperature from the Pt1000's values and came up with this graph: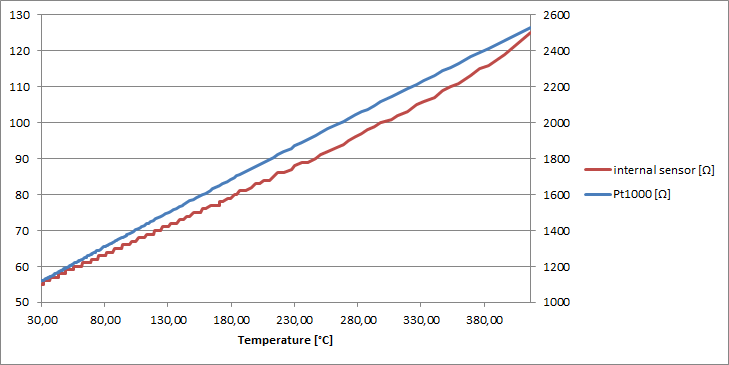 Internal sensor - primary (left) y-axis; Pt1000 - secondary (right) y-axis

Good (as in linear) enough I guess...
(At lower temperatures you can see that I had the second DMM set to a too high resistance range, hence the steps)
Some more info:
I recorded this data from high to low temperature as suggested by @Kuro in the comments of #Hakko 907 based Soldering Station.
For this test I just connected 12V to the heating element (which dropped to about 11V under load) which drew about 1.5A at 400°C so the resistance of the heating element varies between 4Ω at ambient temperature and 7-8Ω

at 400°C.