V1 was a fail for multiple reasons. For some reason I decided to try to do the project Manhattan style. With the amount of connections and wires I had problems with connections. In addition to that I used cheap Fets from ebay of dubious reliability. What ultimately killed it however was the discovery that my schematic had multiple fundamental flaws.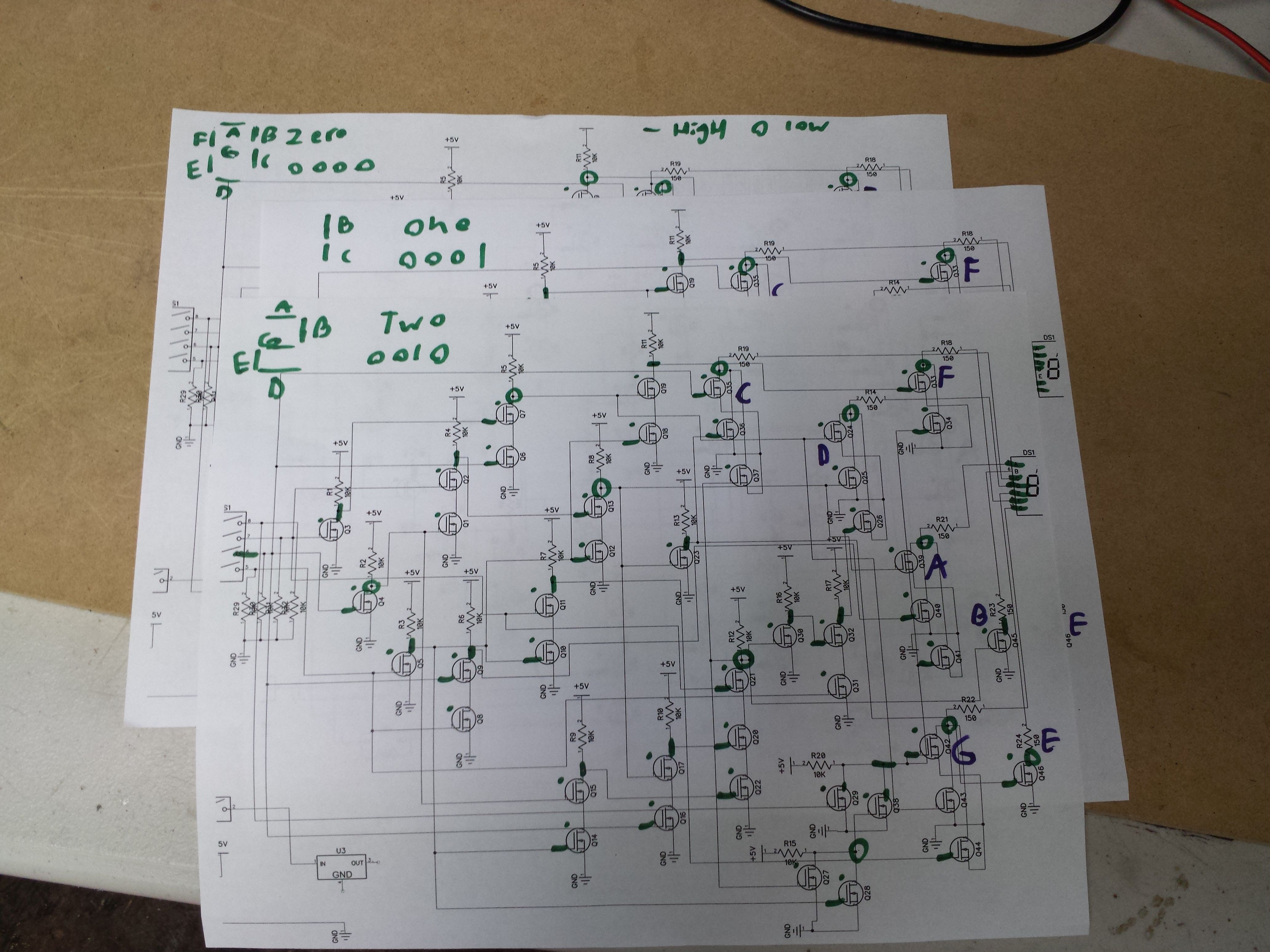 Reviewing the schematic
I think this problem arose when I tried to convert it to using a common anode display. I got confused during this process and never discovered my mistake in time.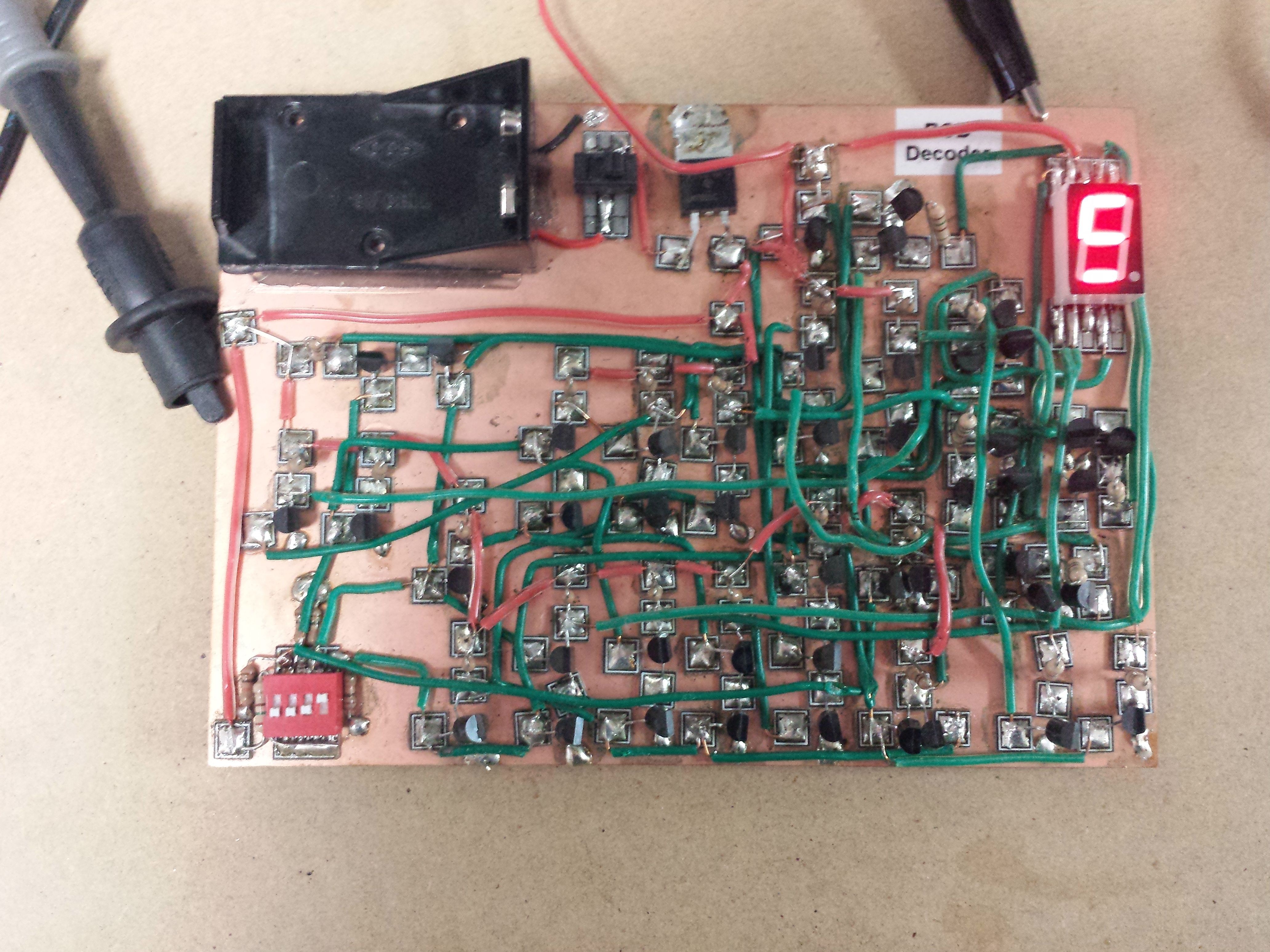 V1 trying to display a 1