So one of my goals is for the robot to operate for 24 hours straight. I started out with cheap 30 dollar Lawn and Garden batteries. U1-3 Advanced auto 340 ca lead acid batteries.  Starting voltage is 25.2 in this case for the first test.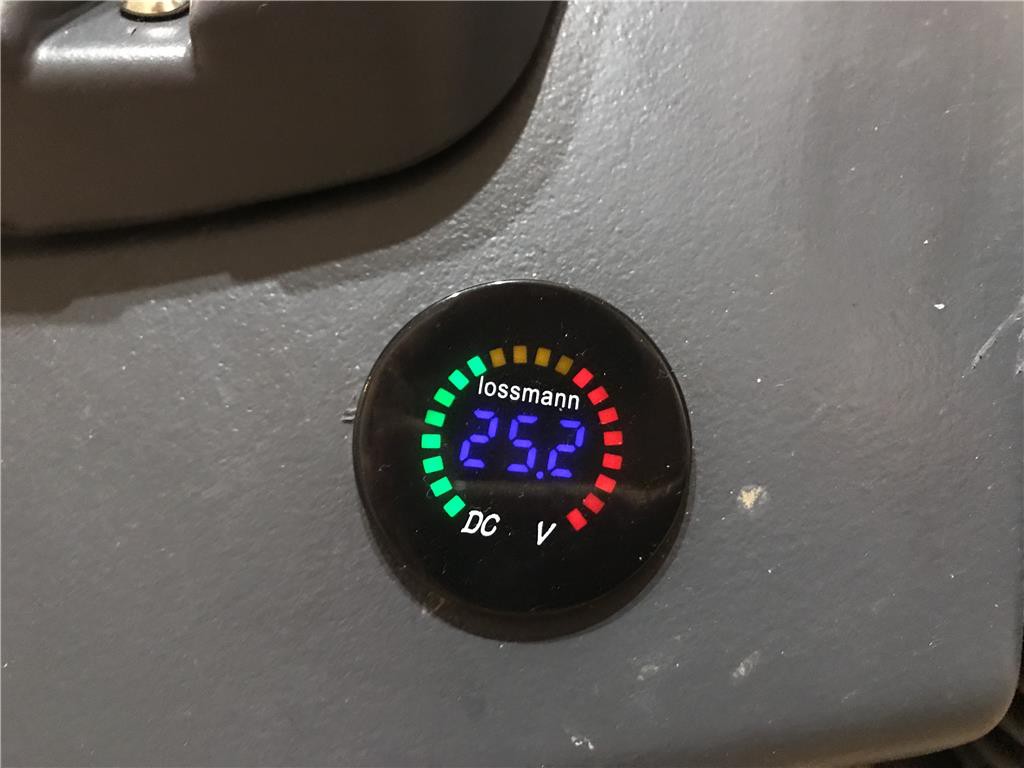 End of the test 24 hours later..  Success !! looks like it is totally possible.
Finishing voltage , the gauge still shows all green !