Rukia built out LEGO robot arm to move the pawns on the board.
It was developed using LEGO NXT's, train tracks and pneumatics.
Main skeleton: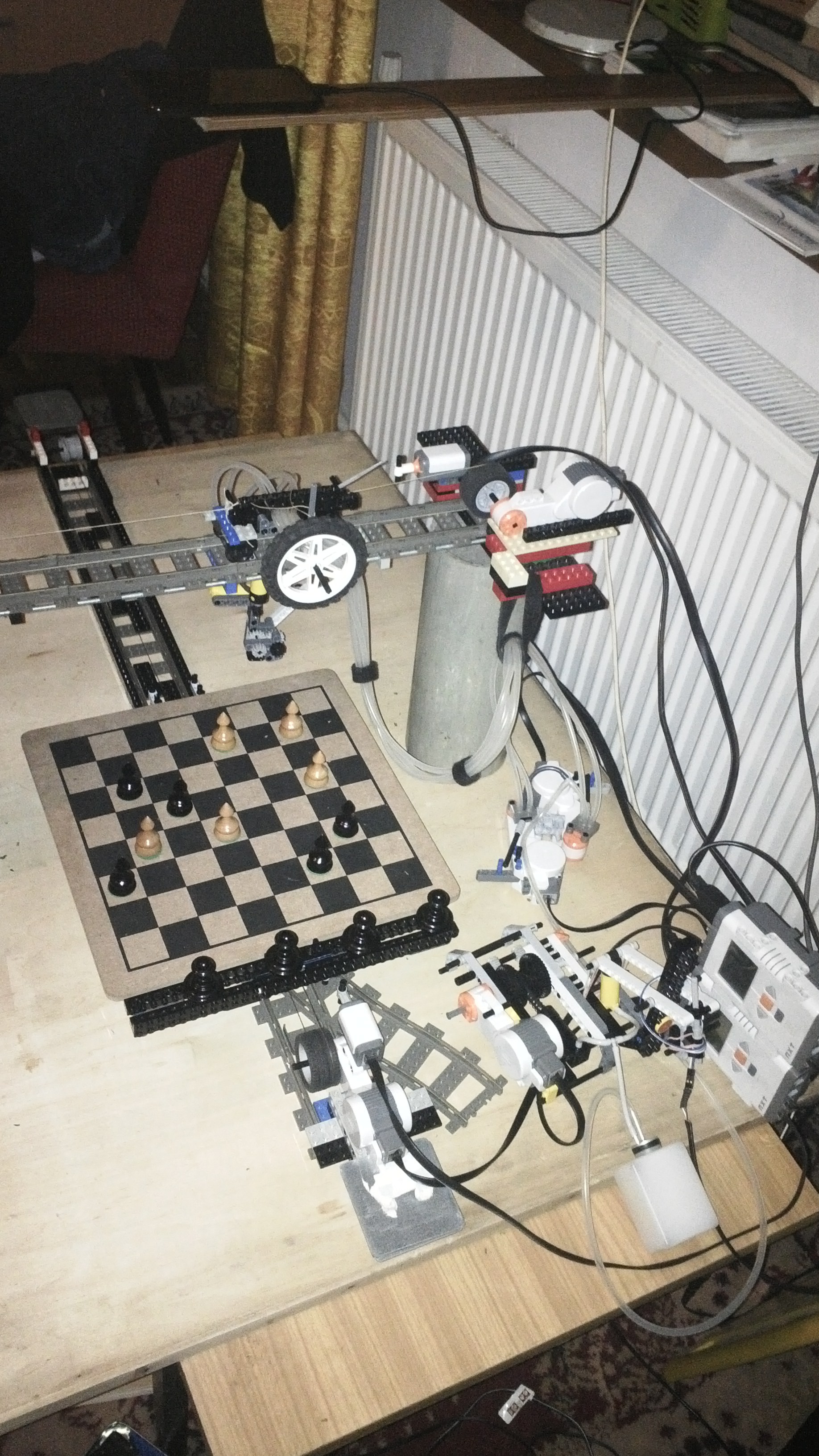 Motors attached to ropes move the board and carriages along the axes. Both have endstops to detect zero position.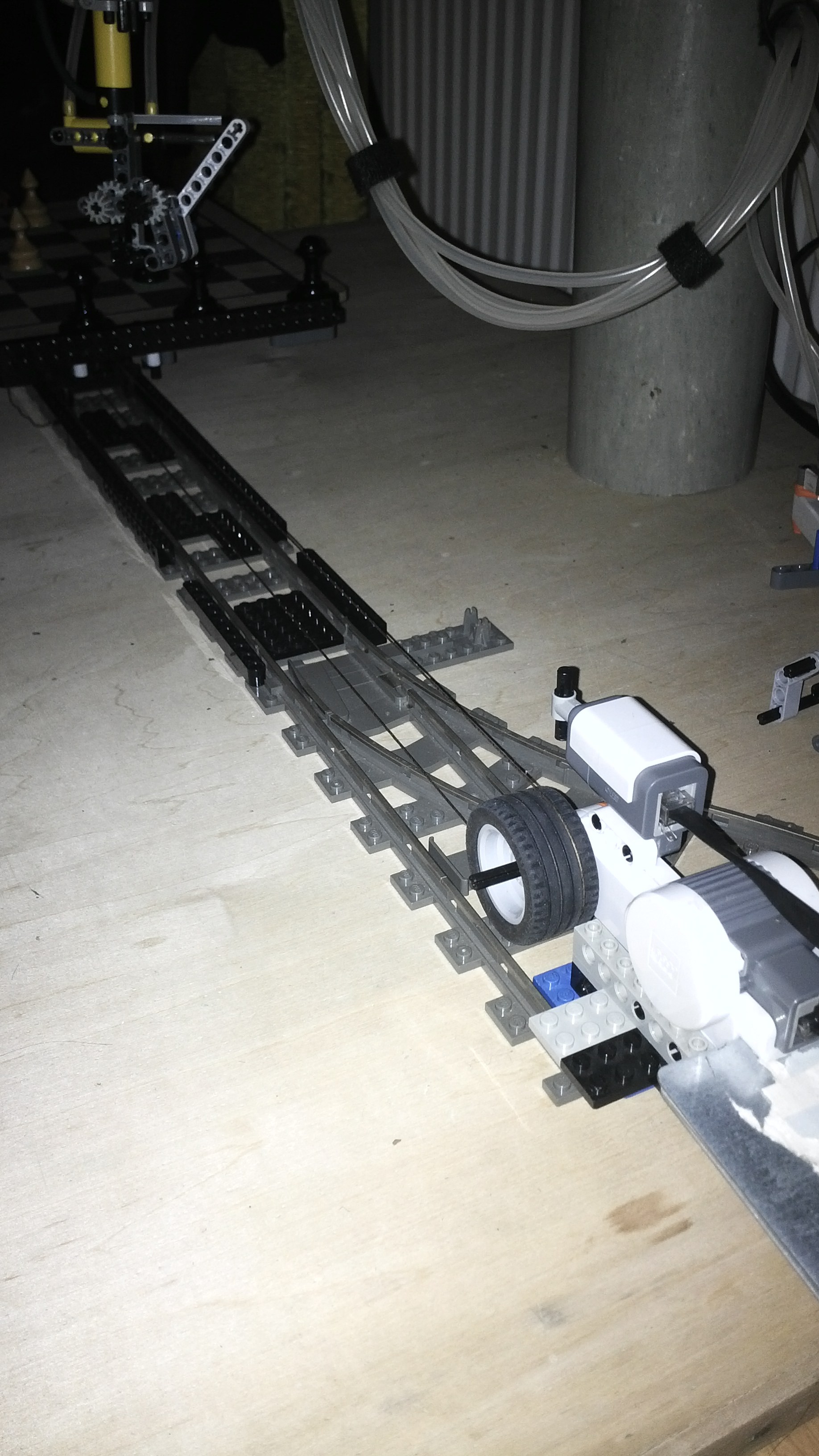 Axes was built using train tracks to assume straight moves along axes.
The carriage with mounted pneumatic actuactors: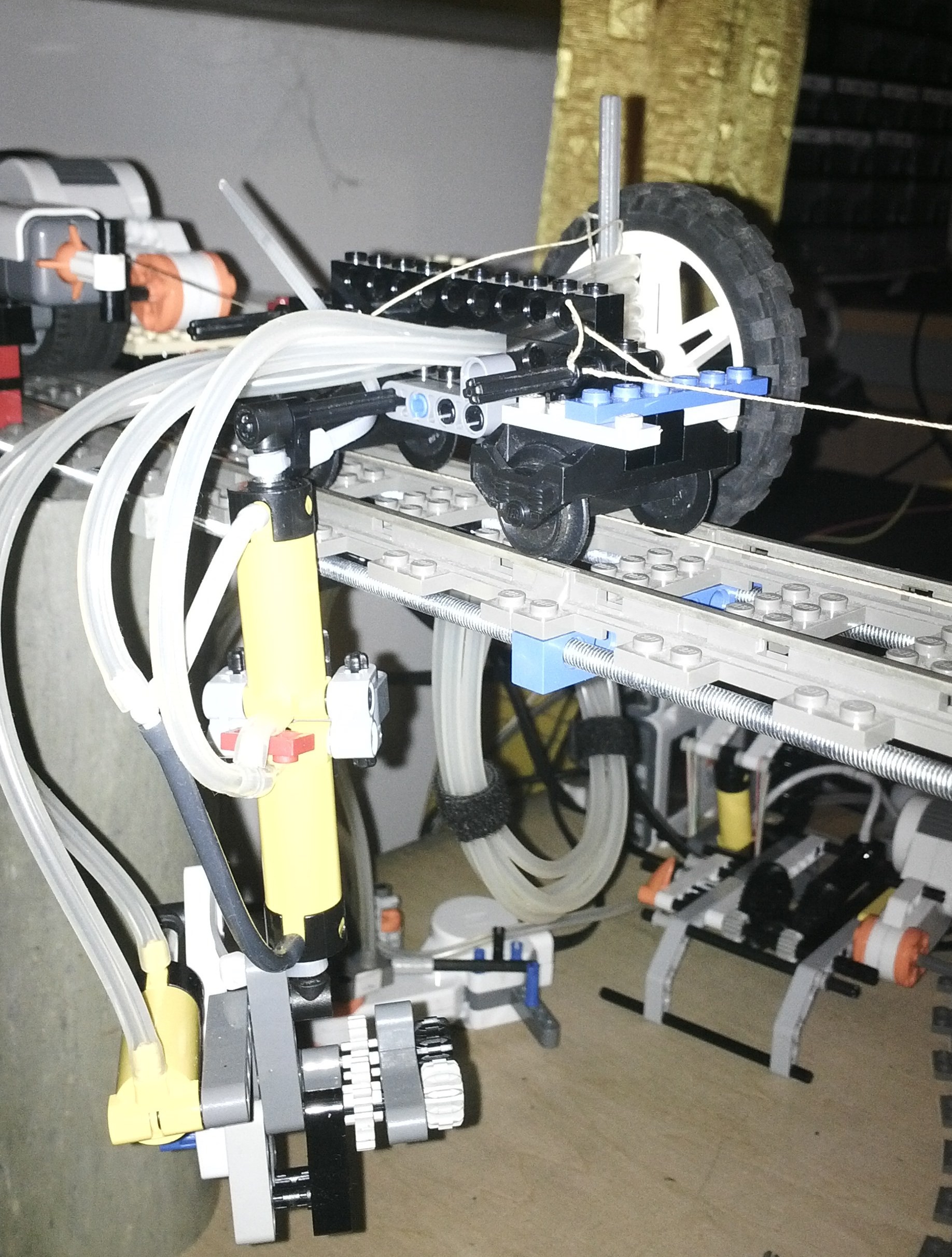 Two of them pulls up the pawn above other and one is to hold it.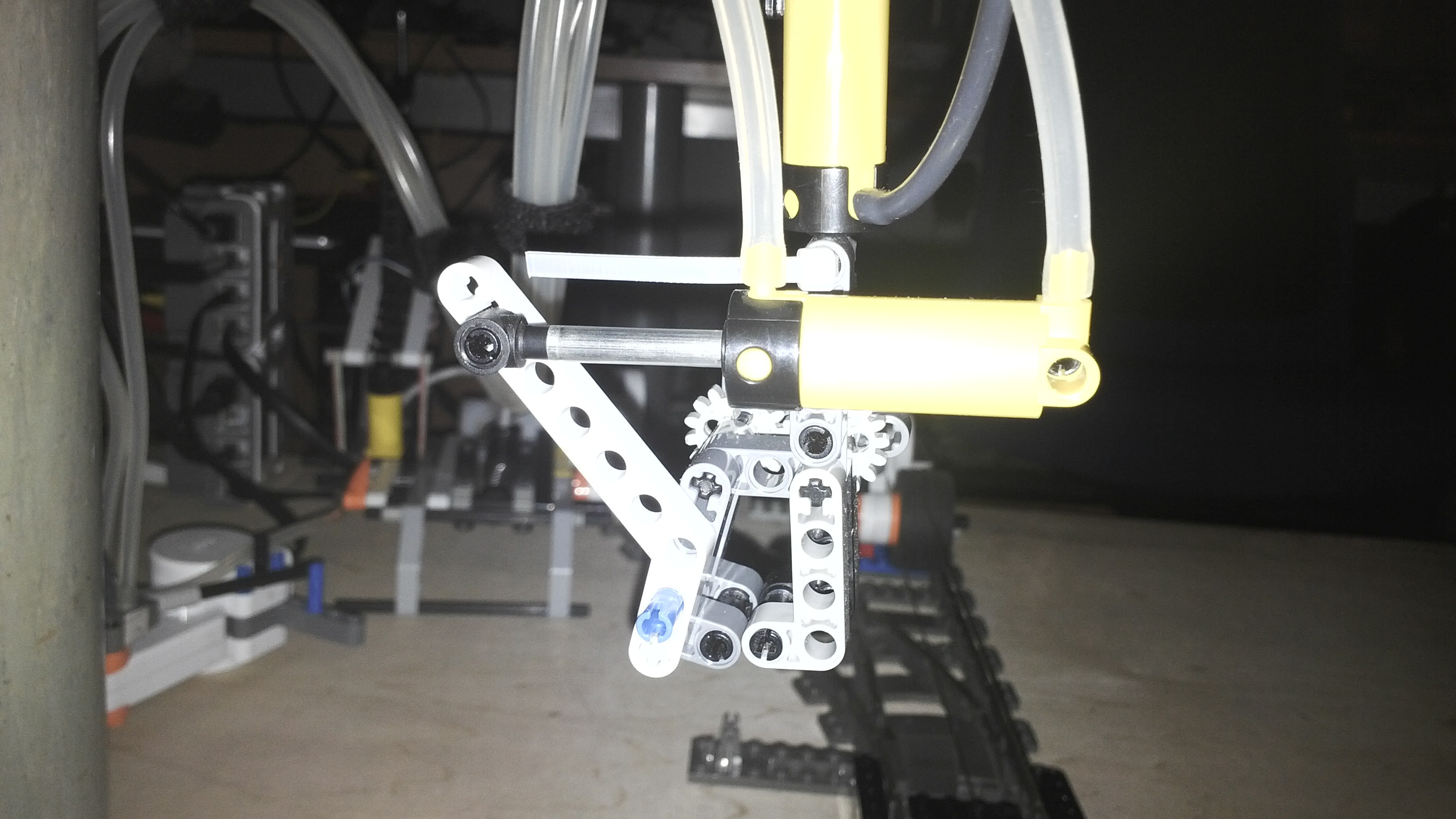 We built automatic pump with pressure switch to prevent over pressure in the installation: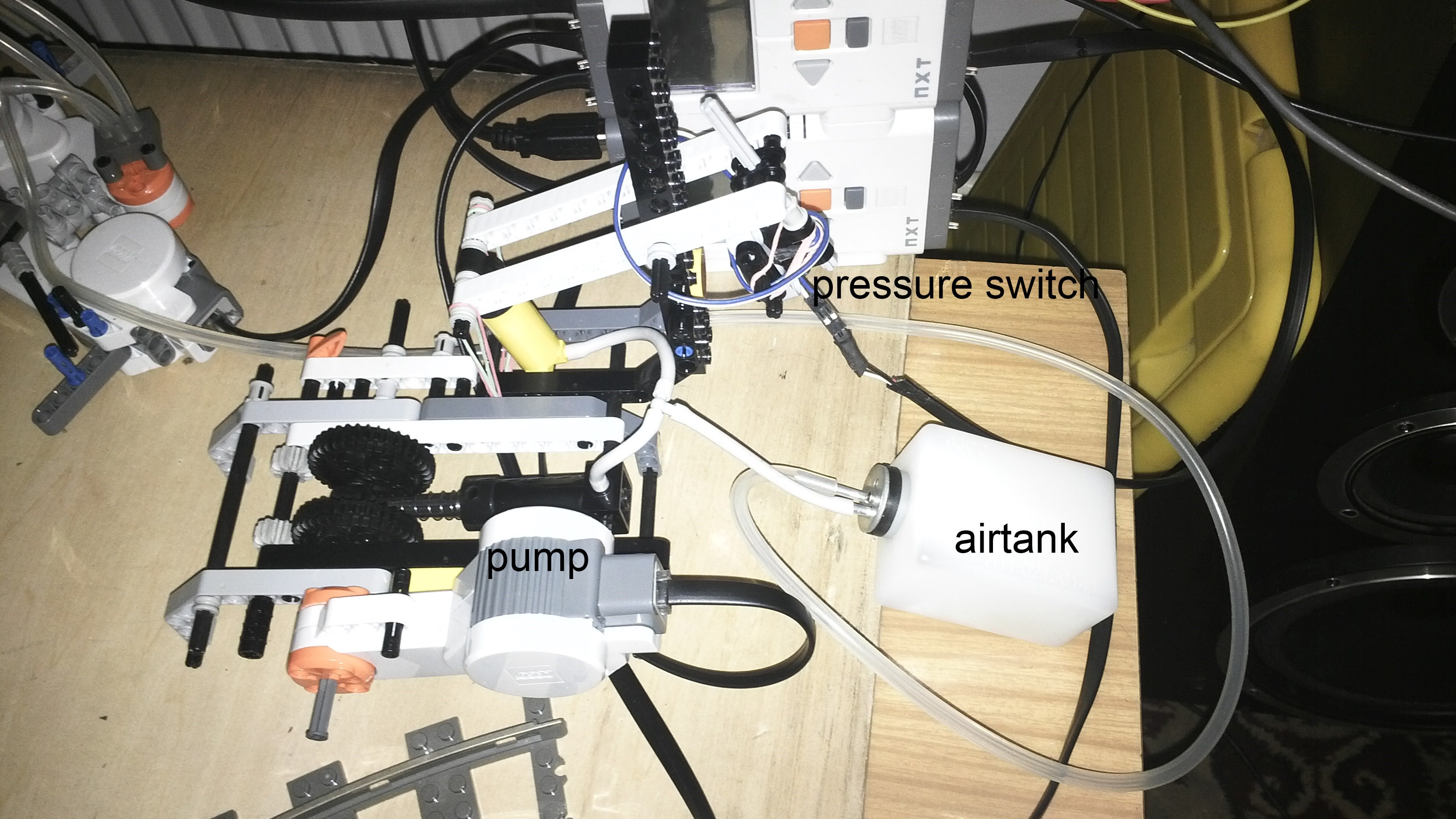 Pr0 tip: we've used modeller's fuel (from airplanes models) plastic pipes and airtank (it was for fuel too!). They're much more stronger and much cheaper than lego pipes.