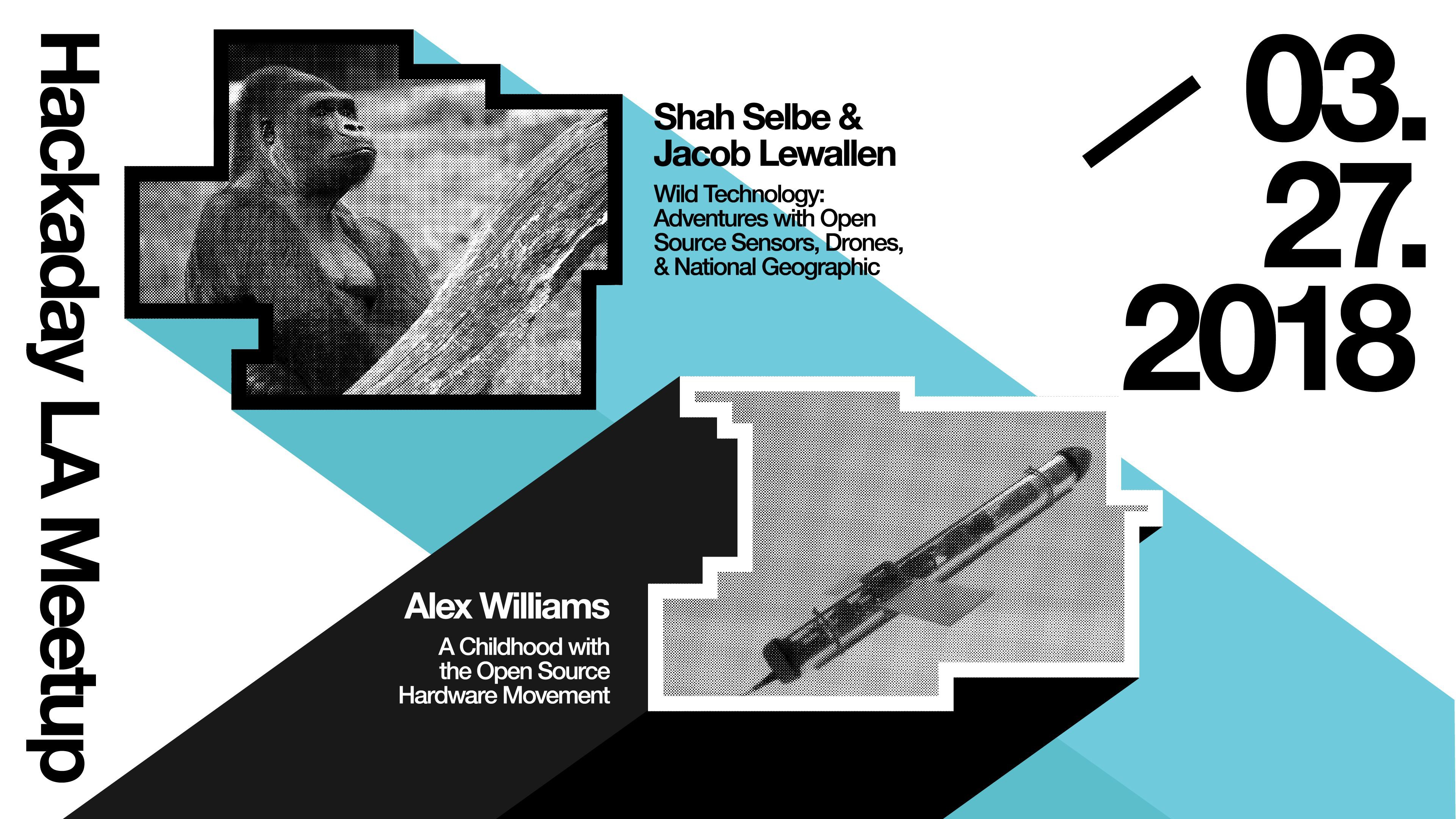 We had another great meetup at SupplyFrame DesignLab for Hackaday LA. [Katie] opened the evening's official presentations with a warm welcome to all, followed by announcements with [Majenta]. The biggest item: inviting everyone to enter something fun, interesting, and "Build Hope" for 2018 Hackaday Prize.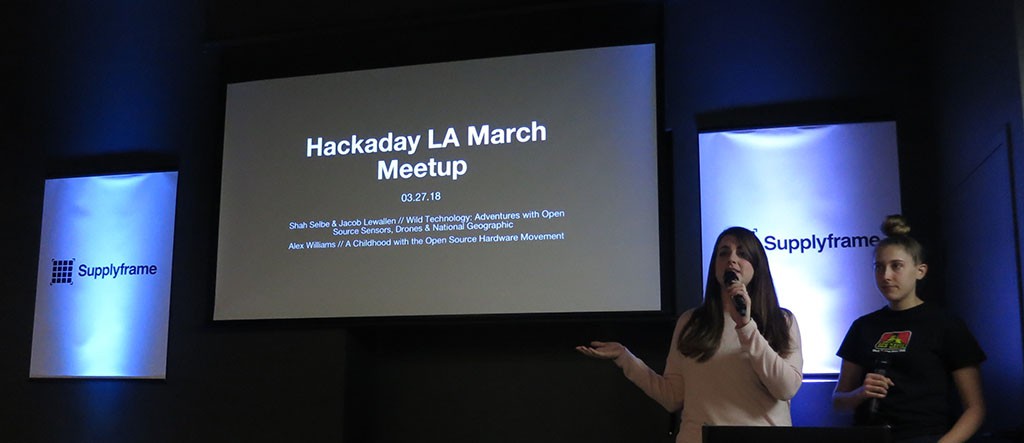 Our first talk of the evening was given by the people behind Conservify.org. They focus on building open-source solutions for conservationists all across the spectrum: from professional scientists to interested citizens. This work takes them all over the world, helping to document research expeditions, and the first speaker [Shah] took the audience on a globetrotting journey. Here he is talking about going into the Okavango with National Geographic.
Their work collecting data and making it usable for both scientific analysis and public outreach storytelling attracted attention from more than the people of National Geographic. [Jacob] explained that from this and other projects, Conservify realized there's a need for an open-source platform to help others do the same for their expeditions. This grew into their FieldKit project whose development work is open and accessible on Github and [Jacob] took the audience through a high-level tour of its goals and components of its implementation.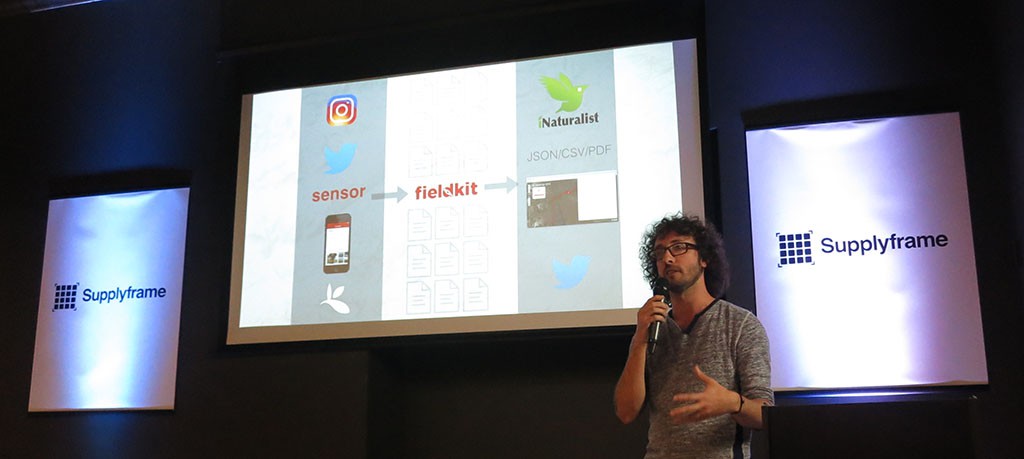 Then [Alex] took the microphone to talk through growing up with open software and hardware. A journey that covered early 3D printing, simple educational electronics, and his own multirotor aircraft design. Software story ranged from Blender (which was not designed for CAD work), to Solidworks (very NOT free), then Onshape (free though not open source) and OpenSCAD (free and open.) This journey of experimentation, discovery, and community eventually led to his underwater glider project which was the grand winner of 2017 Hackaday Prize.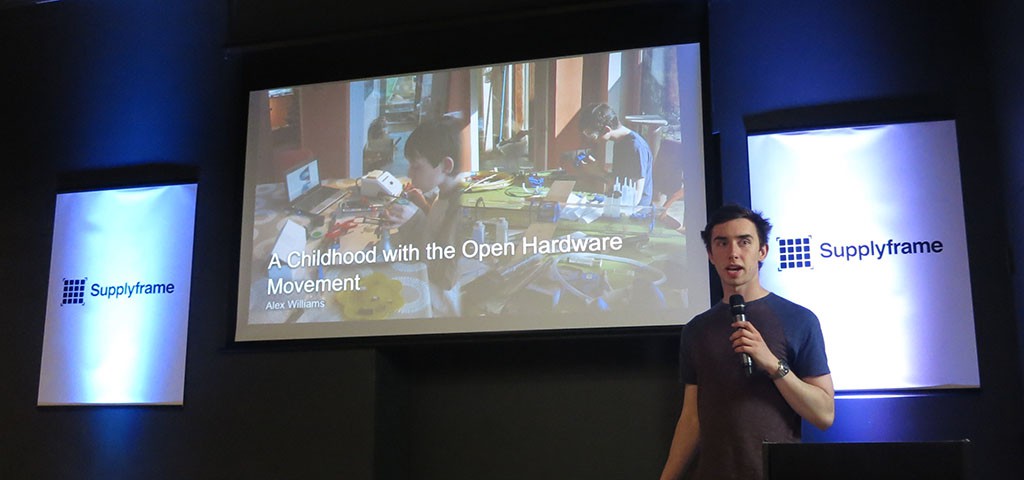 If you're in the Los Angeles area, keep an eye on Hackaday LA's Meetup page for information on the next event. If you're not able to make it physically, you can always attend digitally via YouTube.