A bit of sketching leads me to the following layout: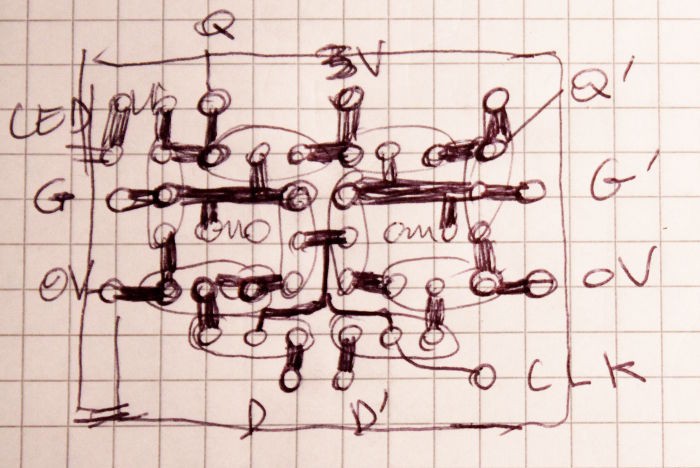 The upper-left corner has a resistor to connect to a LED to show the predivider's activity. When connected to Q' through 2 parallel, reversed LEDs, it can show two states of a Johnson counter.

At first, I thought about making 2 modules with 5T each because the FF cell is symmetrical. It would be more modular and easier to test and repair.

I was convinced by the space savings so I worked on one half and mirored it. The module can still be handled individually and several are then wired to make dividers or Johnson counters.

Some soldering later and there it is : my first module :-)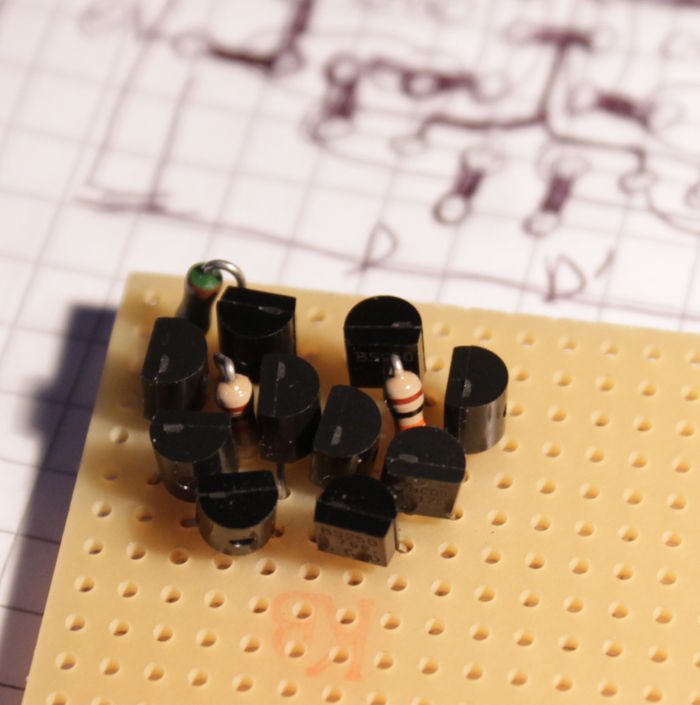 It looks like a crowd surrounding 2 somethings :-D
It would also make a nice "Square inch" PCB for beginners. It's pretty compact and will take even less space with SMD parts but for now I want to play with the through-hole version... I haven't tested it yet and now I must develop a verification procedure.
After I've made several modules, I'll build a small predivider and one 5-stages Johnson counter :-) Then, I'll make a PCB layout with Eagle.
---
Edit: PCB layout: done