The problem with high tech music players is they don't have any flash! They non conspicuously just produce music from a drab dull lifeless box. In the times of early music the mechanisms to reproduce sound were fantastic. They gave you something to watch and admire while you listened to your favorite music.
While the olden days may be past, this player will satisfy the need of both sight and sound and restore the vintage feel of music.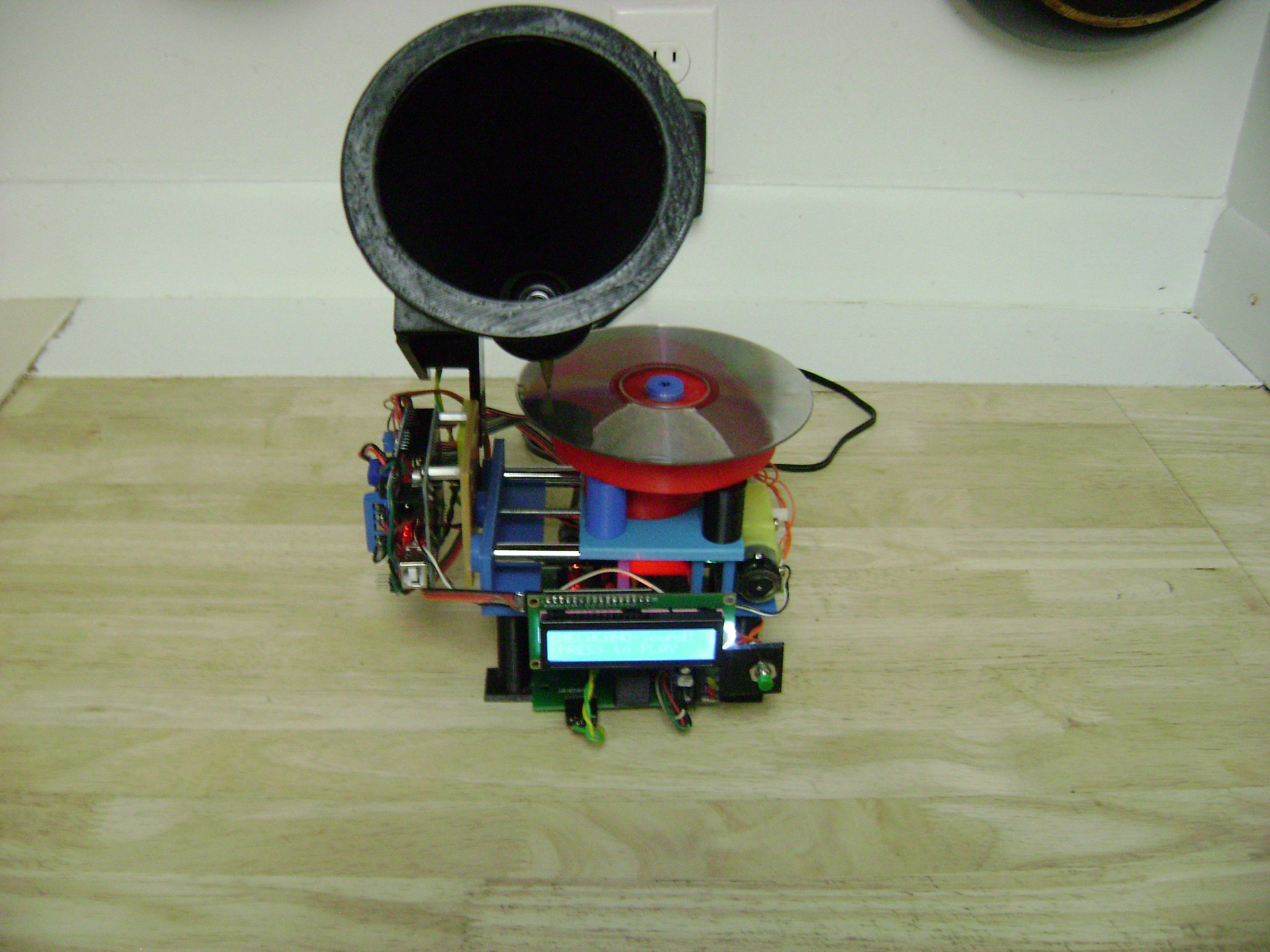 My goal was make a music player with a mechanism that simulated a phonograph design but actually was just for aesthetics, and use modern digital media for the actual music. The combination of nostalgia with the modern components like an LCD screen, microcontroller and SD song storage would round this out as a unique build.
The main features of the build are a large cone type speaker supported on a moving axis that scans it across the cd simulating a tonearm pickup, an LCD module that gives instructions such as "press to play" and "select song" with pushbuttons that match, an led analog level indicator and volume control, a rotating table to turn the cd as if it were being played, and of course the electronics to make it all work. At the end of the song the axis returns home so everything is reset for the next song to be played.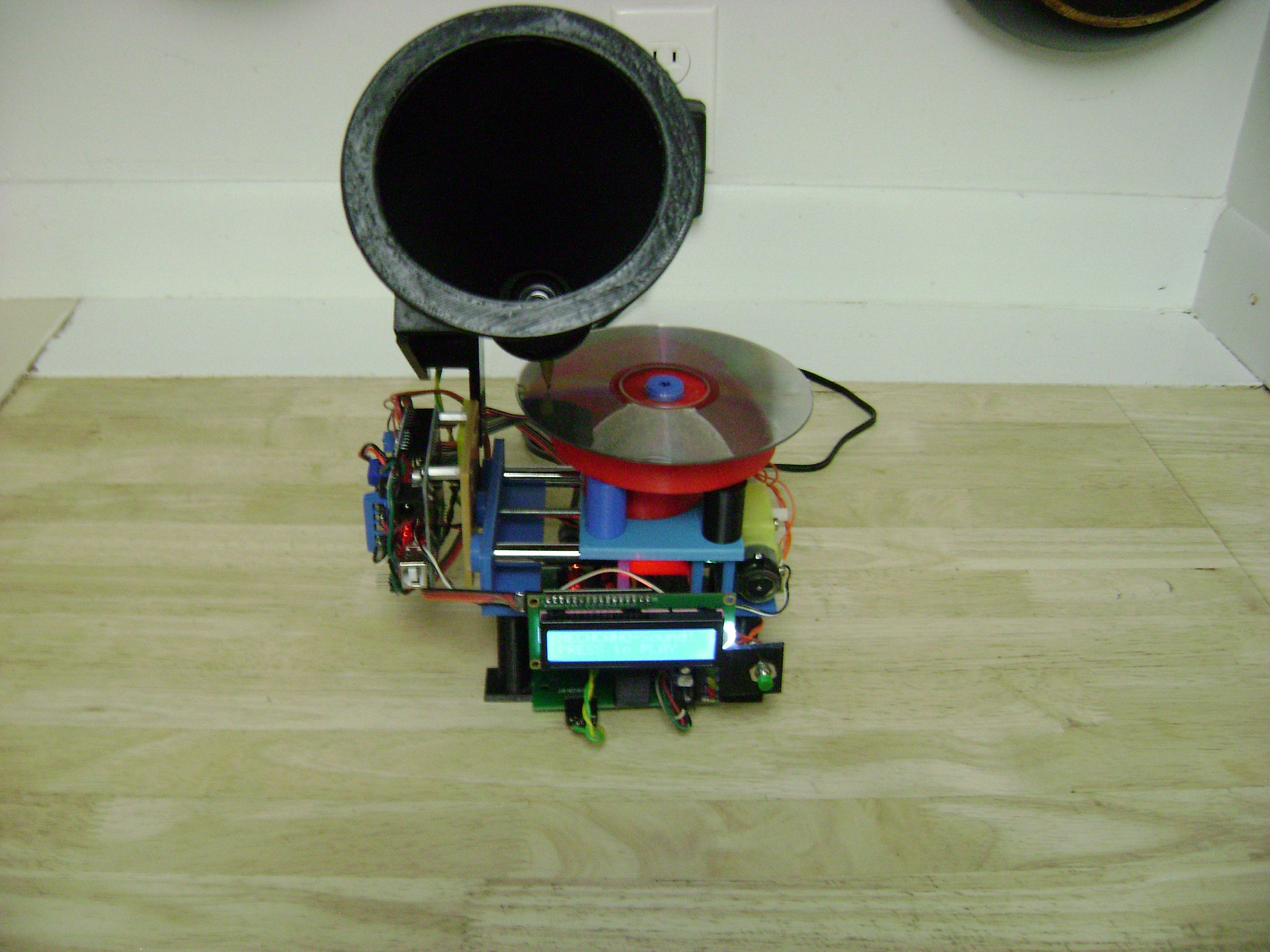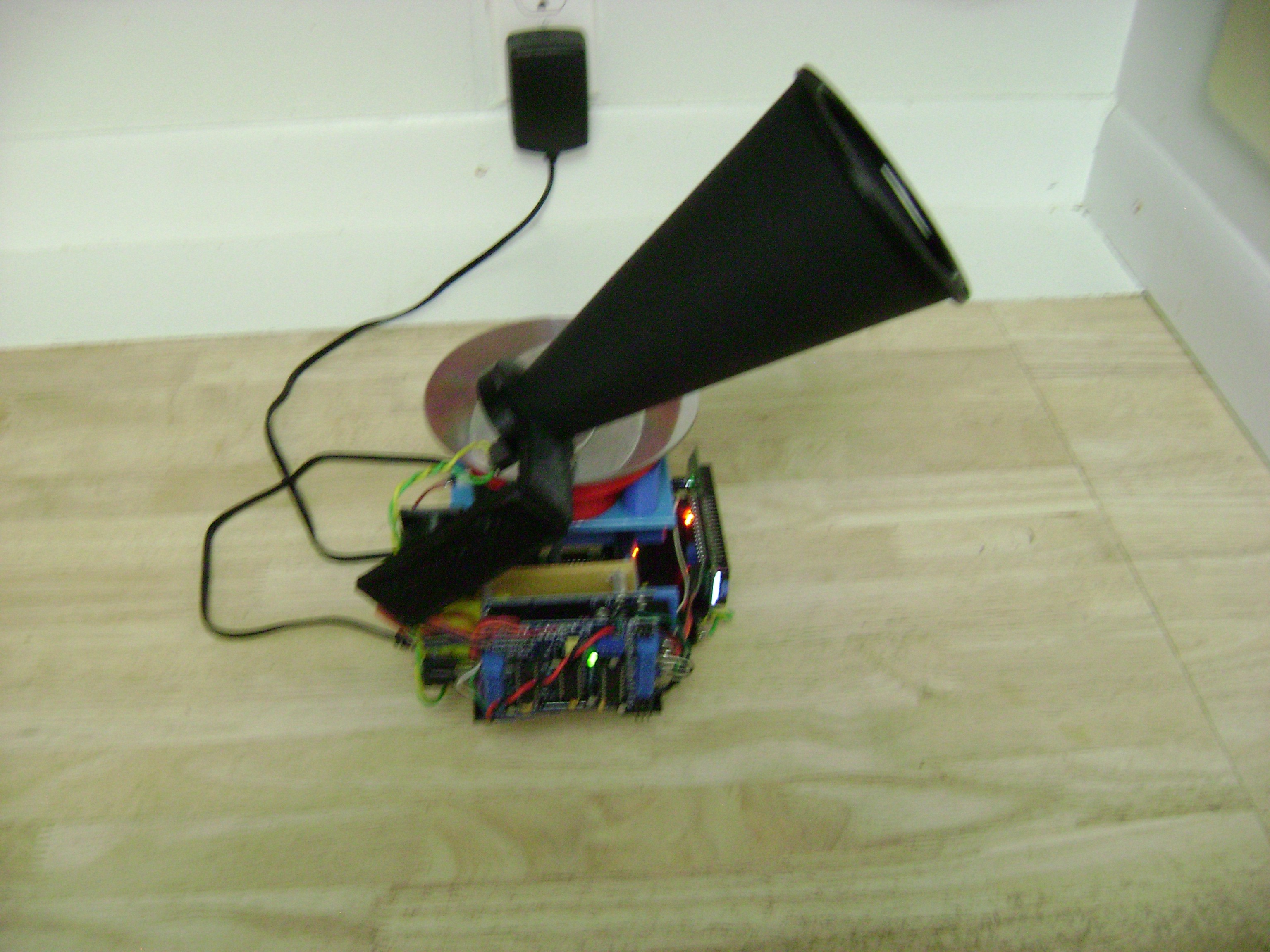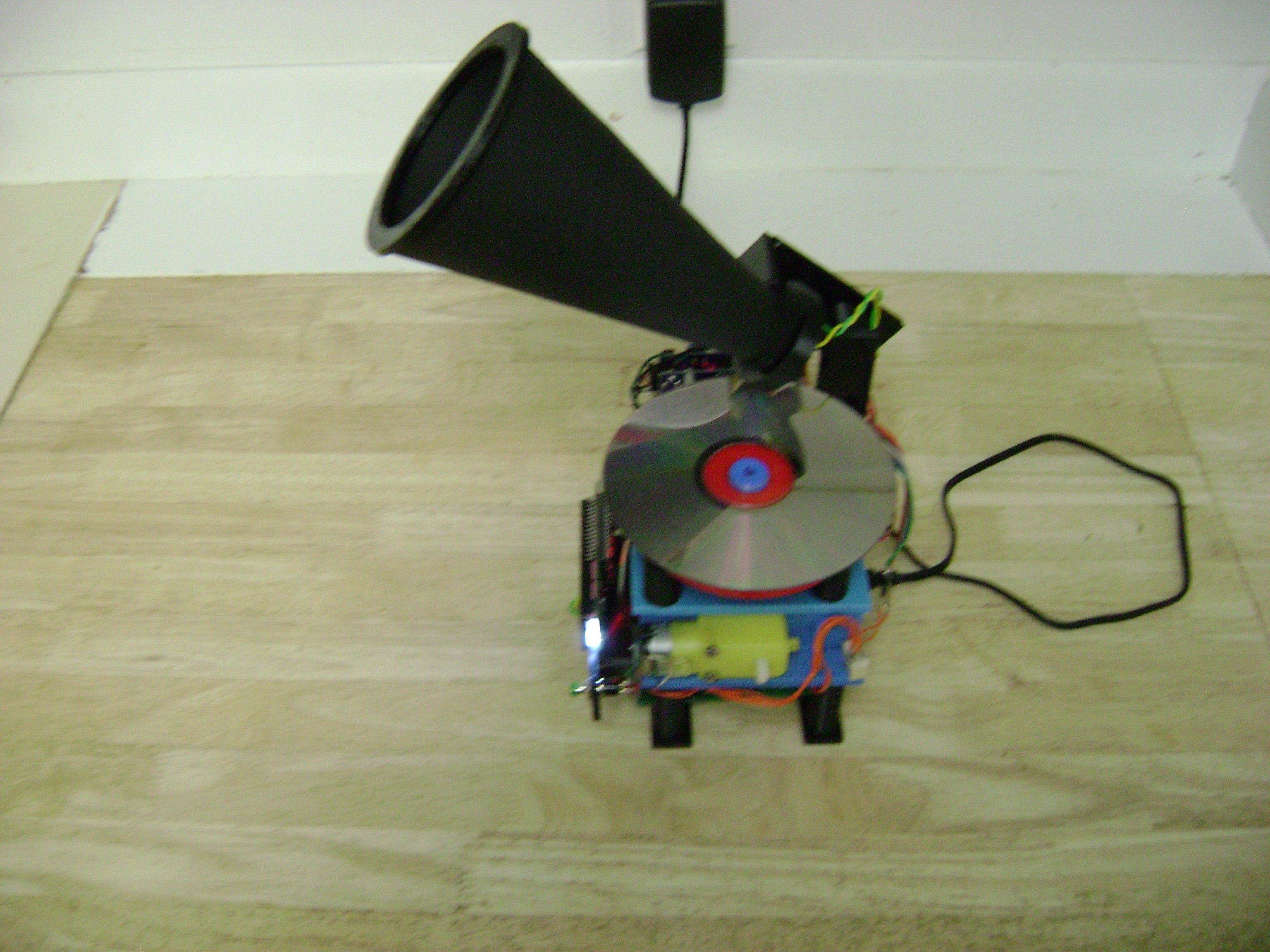 The prototype has all the major components that will be used except it has the song stored on a chip recorder instead of SD card, I wanted to get this up and working somewhat to see if the thing could look and sound viable before really committing to the final version. 
I am still tossing the name of this beast around a bit-Mecho-sound or Mechano sound....or something else just not sure yet.
I make very few things to produce or play music-so this is a rare build for me.
All of the electronics for this prototype and the final one will be off the shelf-no custom boards , parts etc.
The axis is 3D printed and very simple to make and does not even have to be accurate or precise.
Here is a quick video of it operating:
https://www.youtube.com/watch?v=VSaBmFU46Gw
There are no licenses associated with this project.For now Hackaday is the sole repository for all files and data.