Final design with the added ESD protection and new USB Micro plugs. The plugs make the board 6mm closer to the Pi. Works well.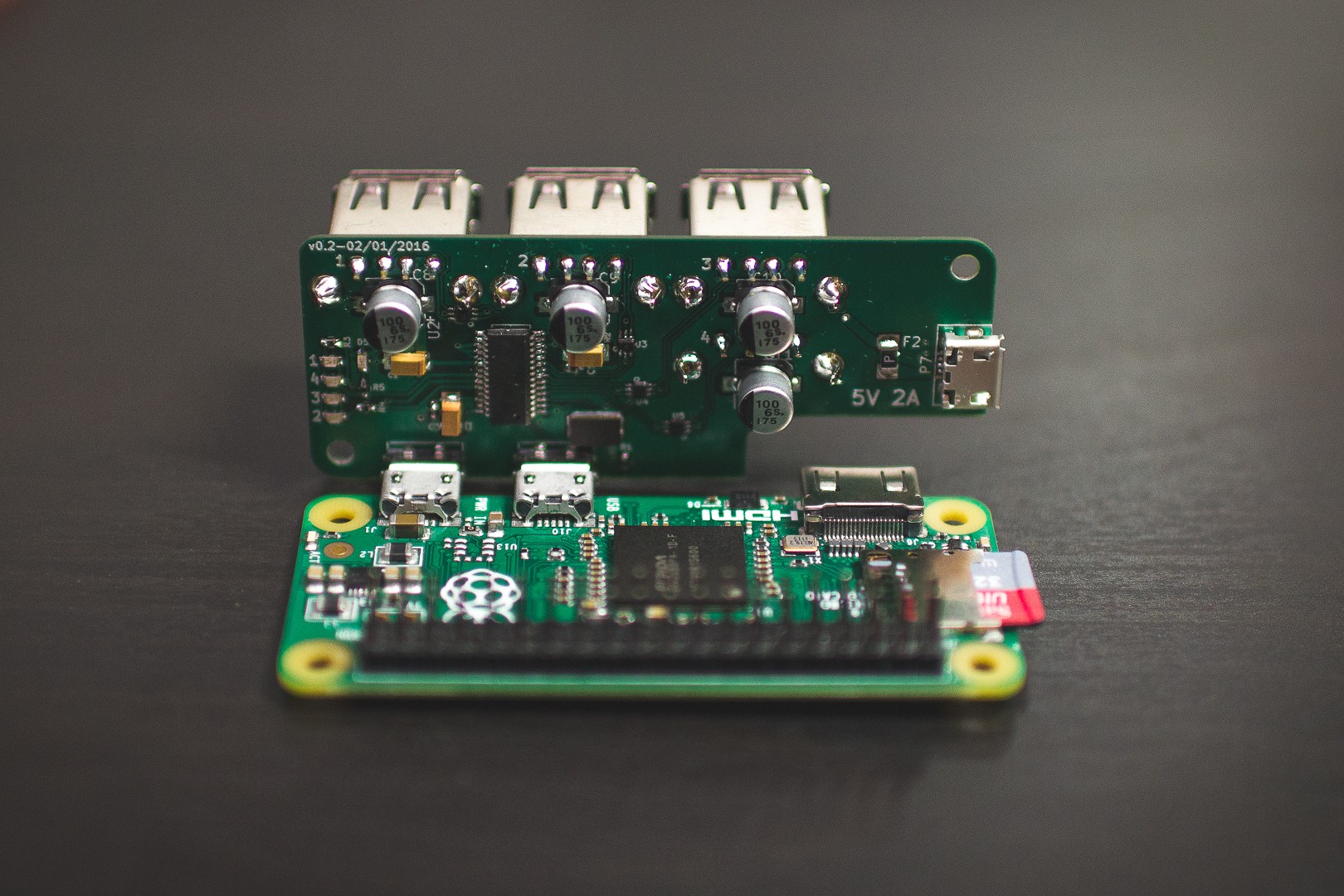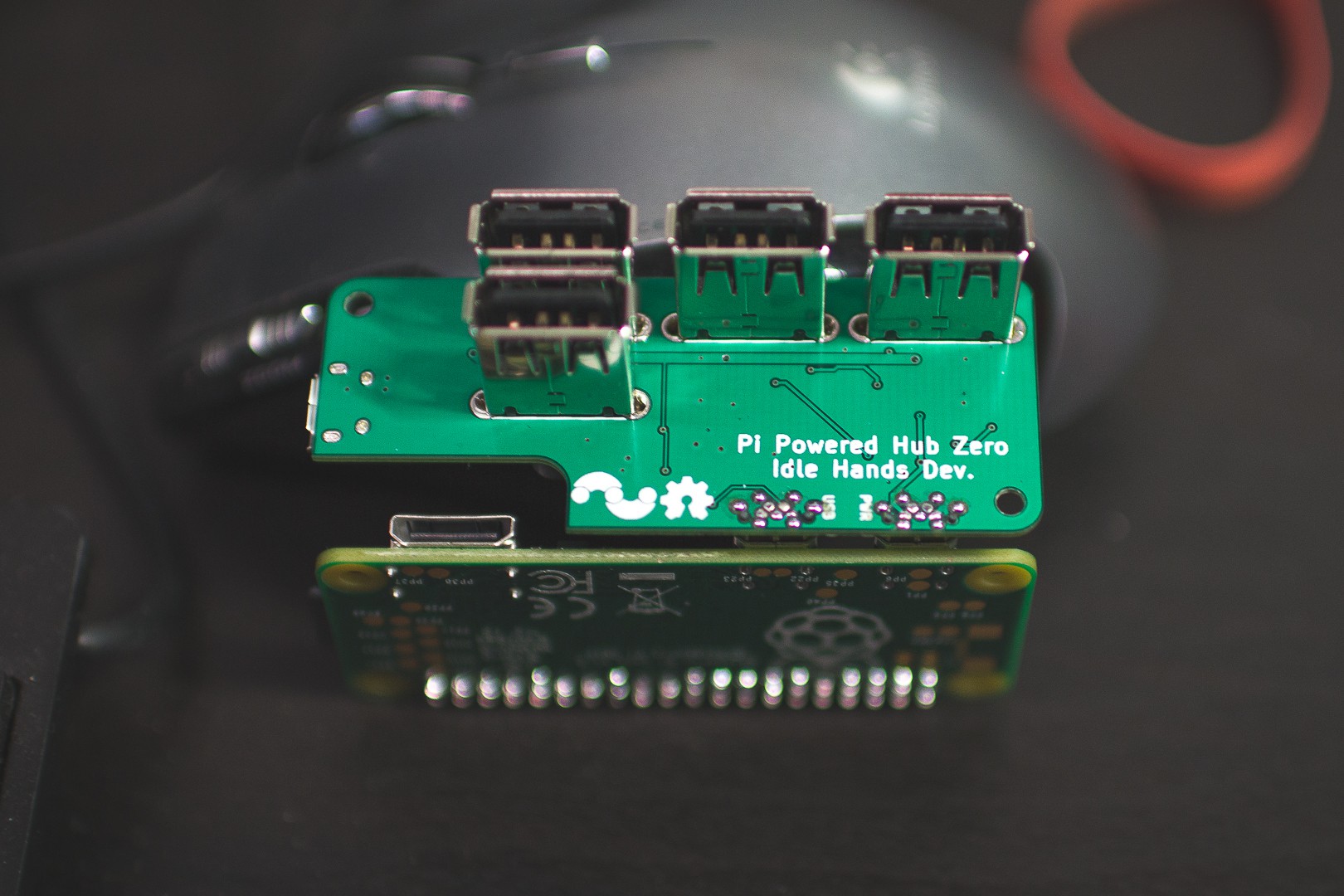 KickStarter down to its last days... 4 to go!
Its going to be really close, but hopefully we'll get some coverage somewhere for the final days! Check out the KickStarter and share with your friends!
https://www.kickstarter.com/projects/idlehandsdev/piangle-zero-usb-power-and-4-port-hub