dave manganelli asked about connecting the Pixel Qi display to a MT561-B VGA to LVDS board.
Here are some photos of my connection. I believe I got the cable from the Qi with the kit of display & earlier HDMI to LVDS board that I used - I don't know how one would go about making or buying the cable.
Here's the cable inserted into the connector on the back of the display. The connector pulls out straight (parallell to the display) out of the connector.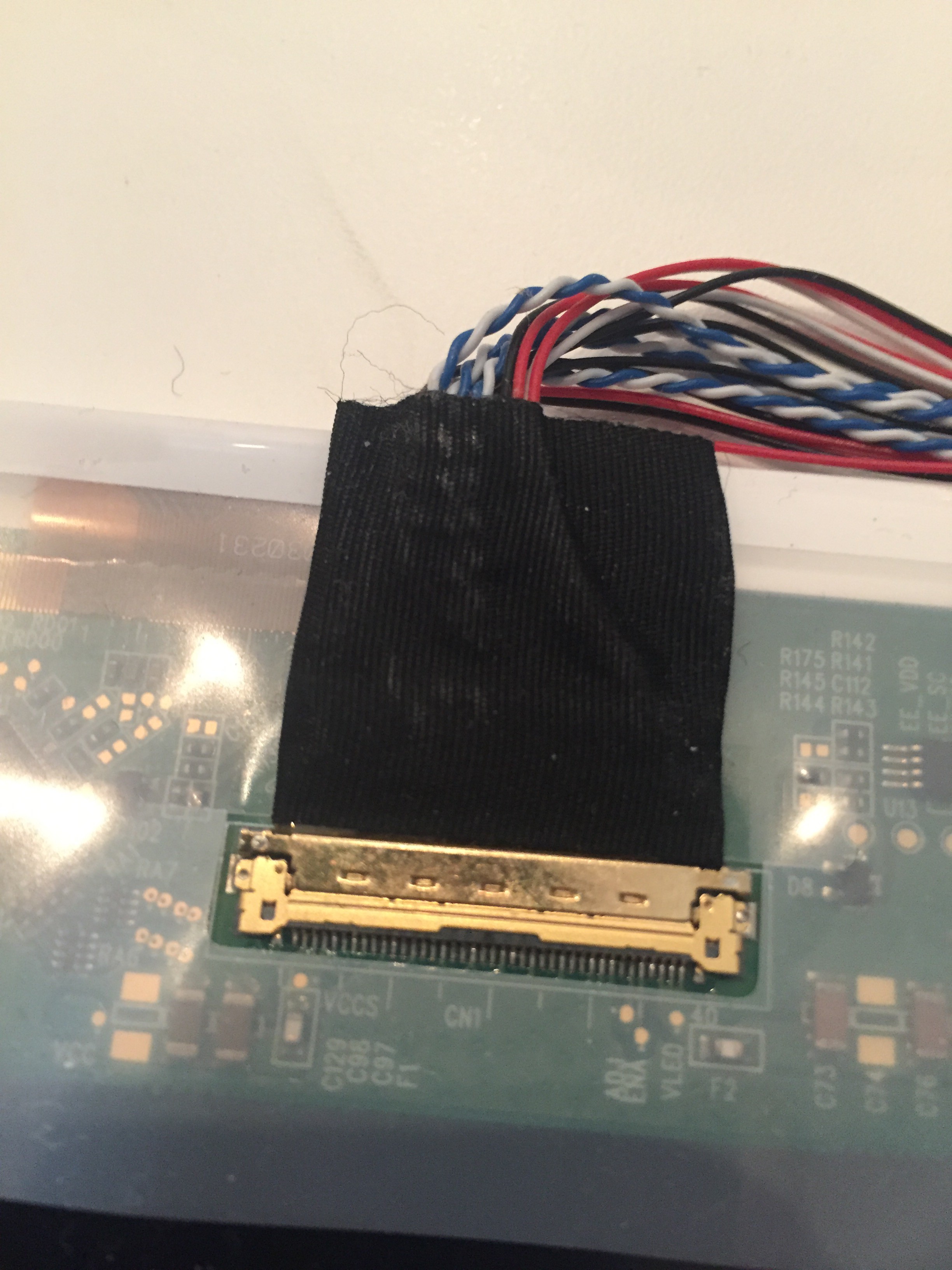 Here's a picture of the display-end of the connector. The data sheet of the Qi display which you can find online will have the spacing between the pins etc:
Here's the connection of the cable to the LVDS board: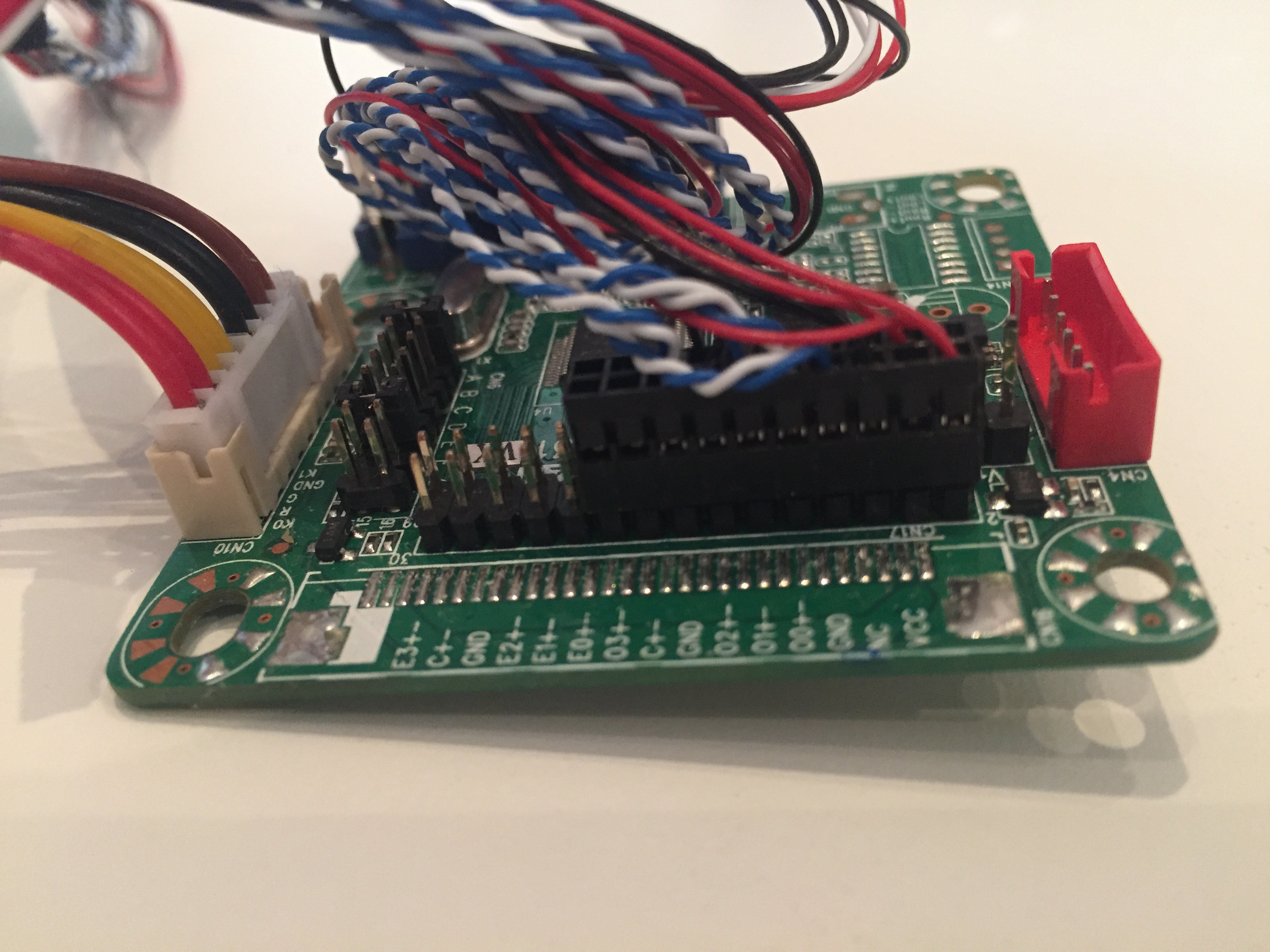 Here you can see the configuration jumpers on the top of the board: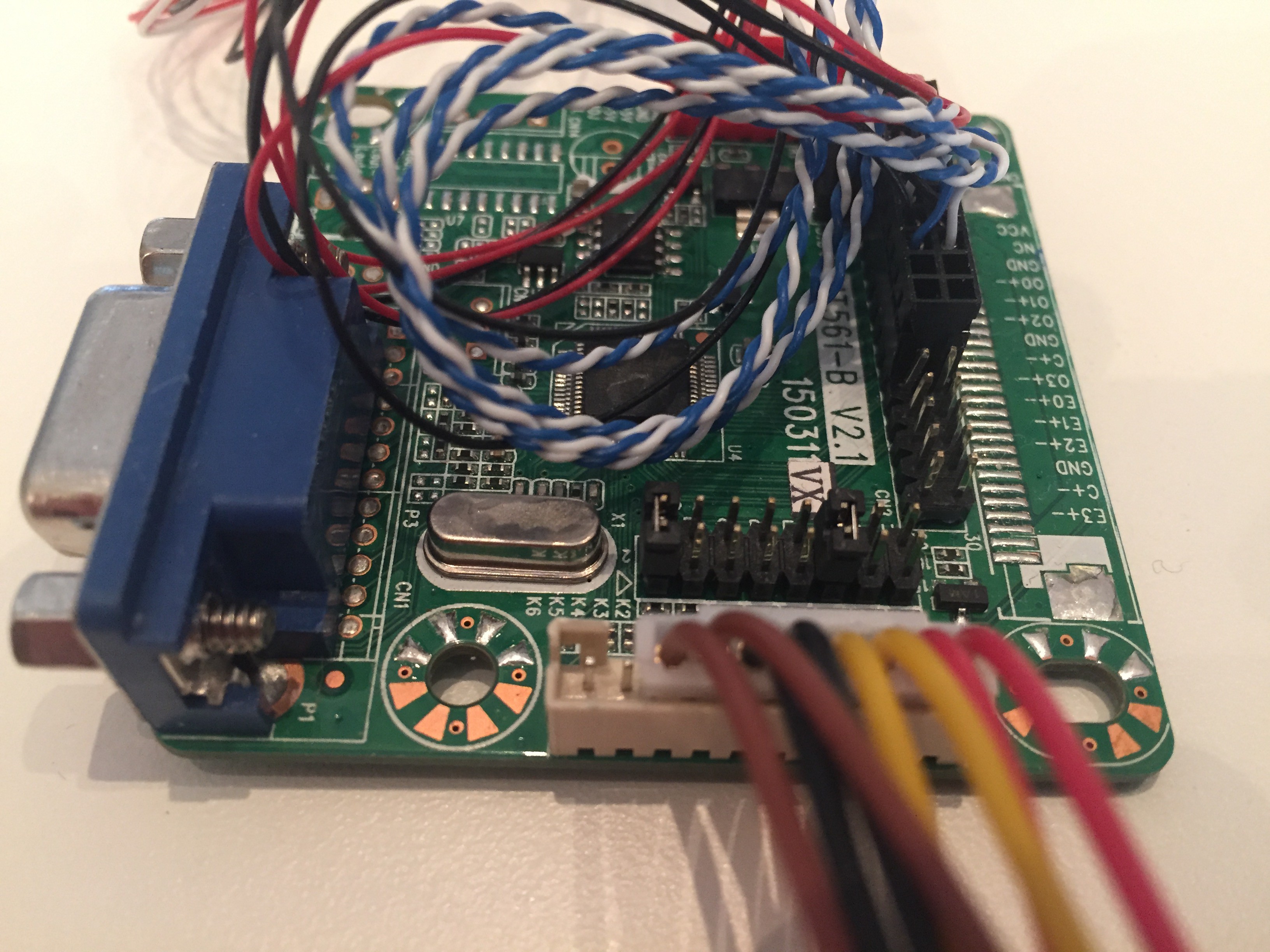 Another view of the top of the board and the headers:
The top of the LVDS board. Sorry it's fuzzy: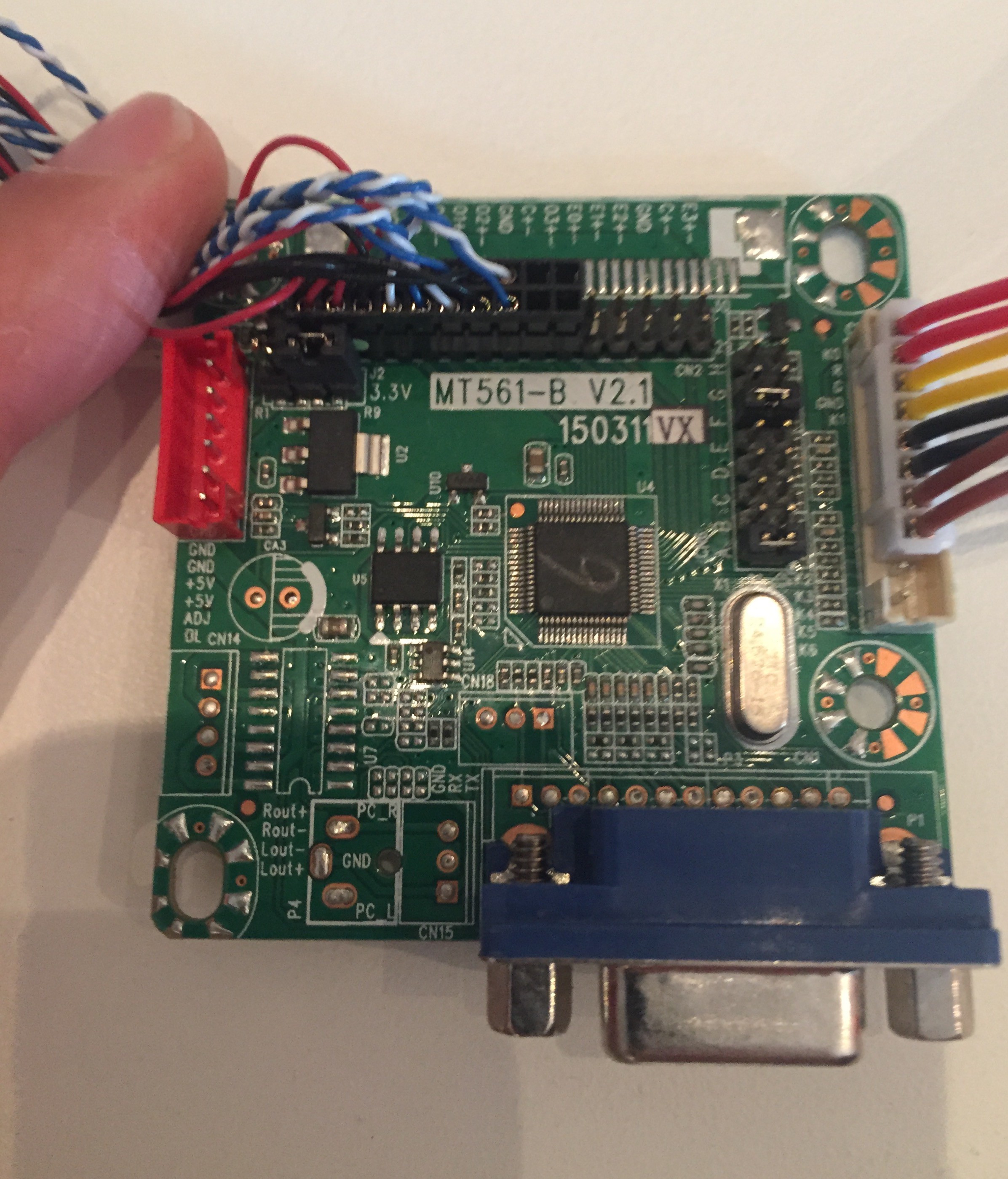 The bottom of the board: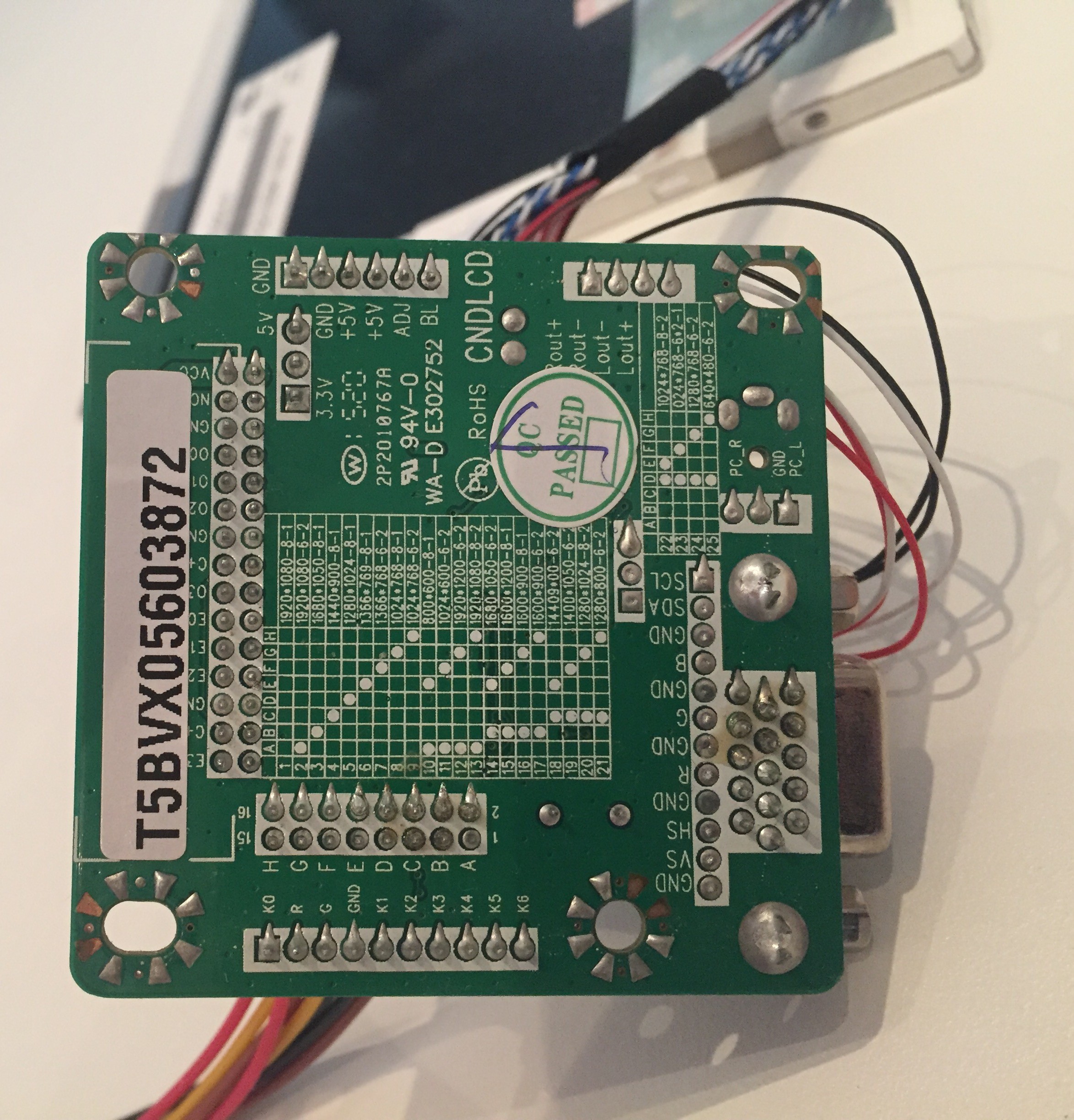 Here's the wiring itself. There are four twisted pairs blue/white, 5 red wires, 6 black and two white wires at a quick count: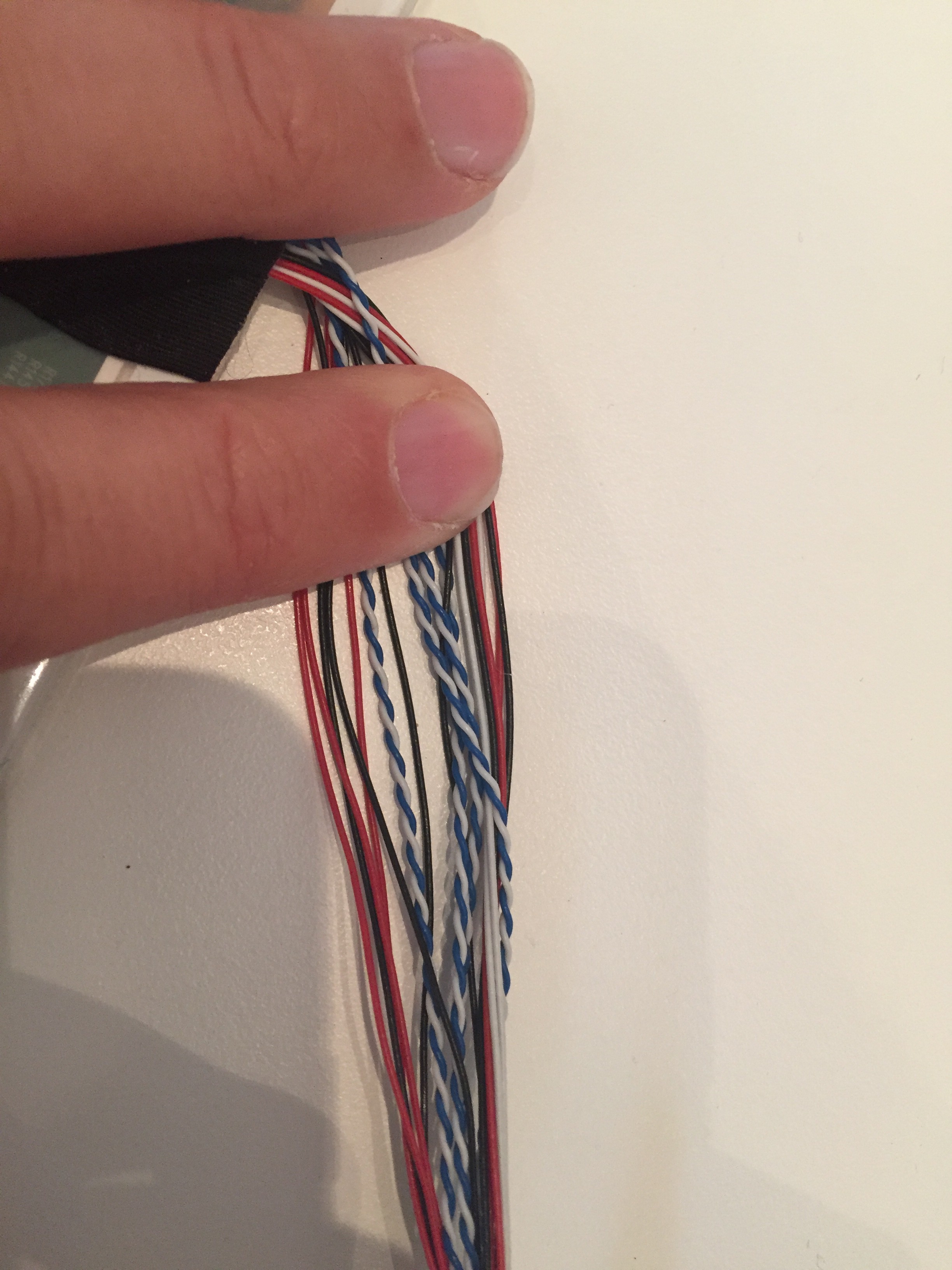 This was all done in a bit of a rush, I hope it's helpful!