I'm still waiting on one. single. capacitor. (-.-), but at least I can have a look at the PCBs. I tried a different manufacturer (easyeda.com, 8€-something for 10, delivered!) just to spice things up.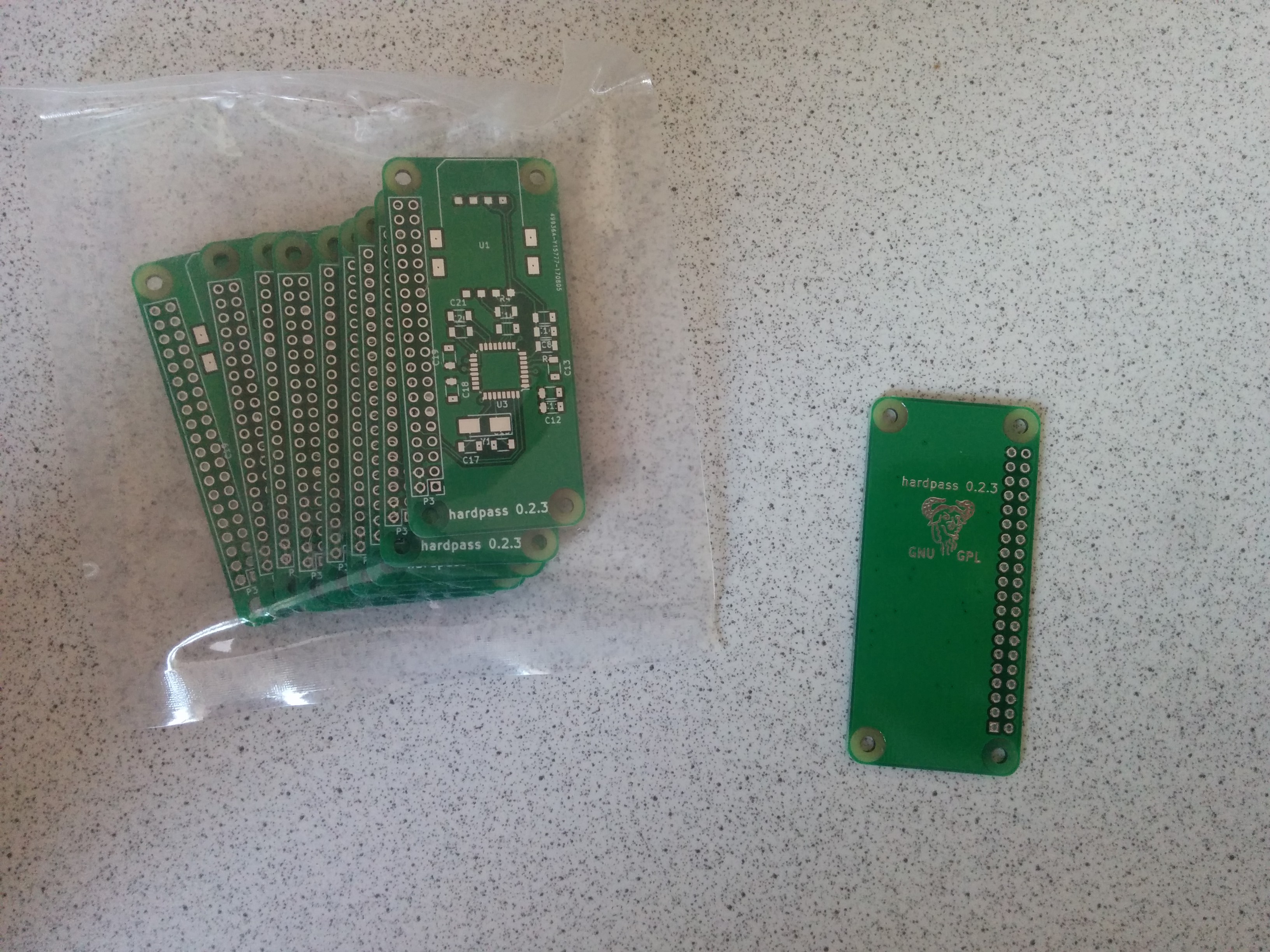 As you can see, all the traces fit on one side - so I decided to have some fun with the back side and put the GNU logo there (that's a pre-defined foot print in KiCad - go figure)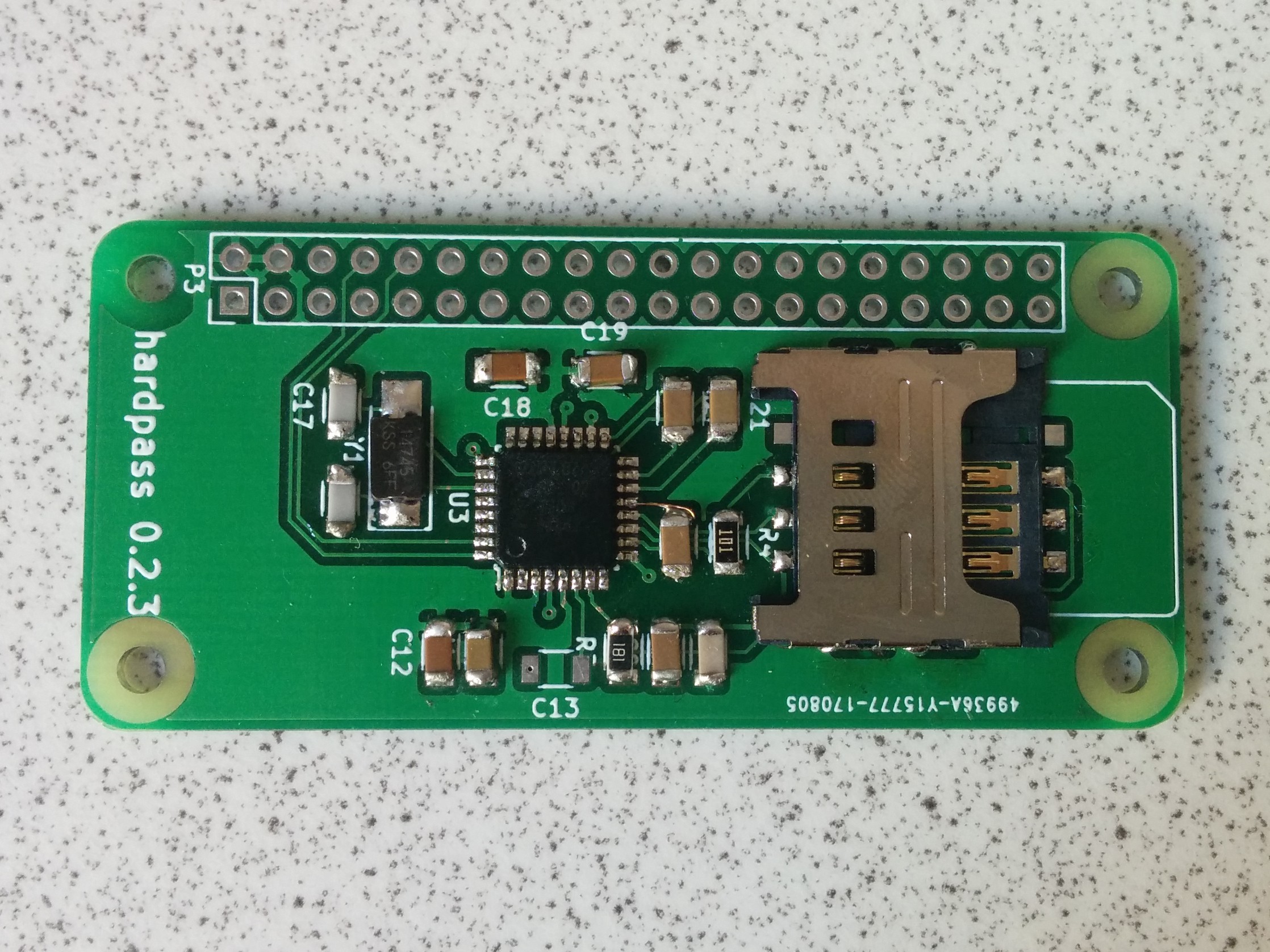 1) yes, soldering is atrocious. I still haven't bought a good soldering iron. 2) yes, I missed a trace and bodged some magnet wire in.

It really shows the scale - even the sim card looks huge! here it is  on top of the smart card that will go in hardpass-SCI.

As of yet, I am still waiting for C13, as evident in the pictures above. So I haven't been able to test my circuit yet.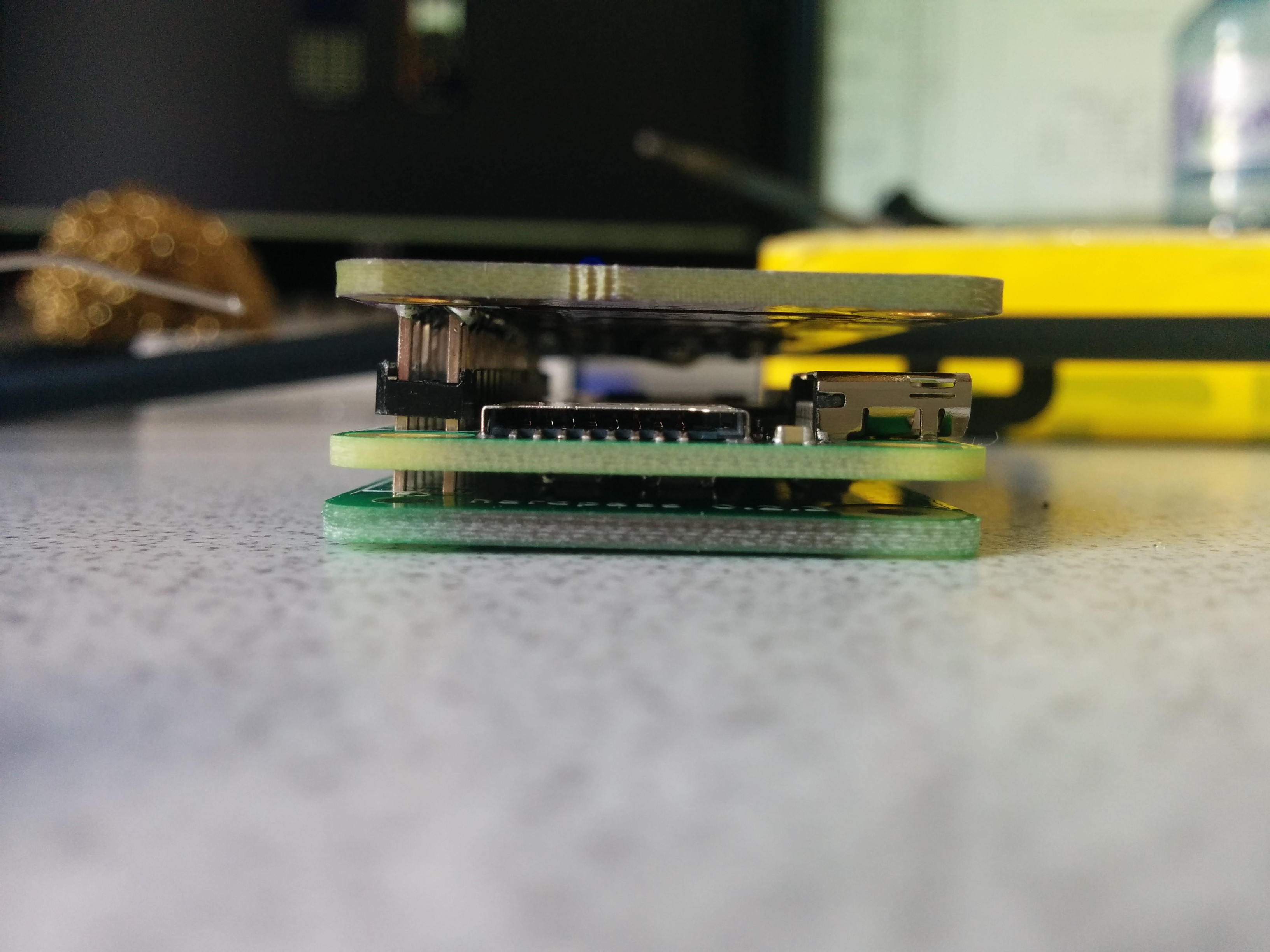 Here I've stacked up hardpass 0.2.2, a Raspberry Pi Zero-W, and hardpass-SCI 0.2.3. As you can see, there is still some air, but I measured the thickness to be 12mm to the top side of the top PCB. I recon I can get it a bit thinner still. Right now, the buttons are the thickest part I can trim down relatively easily, so the current ones will probably have to go in a future revision.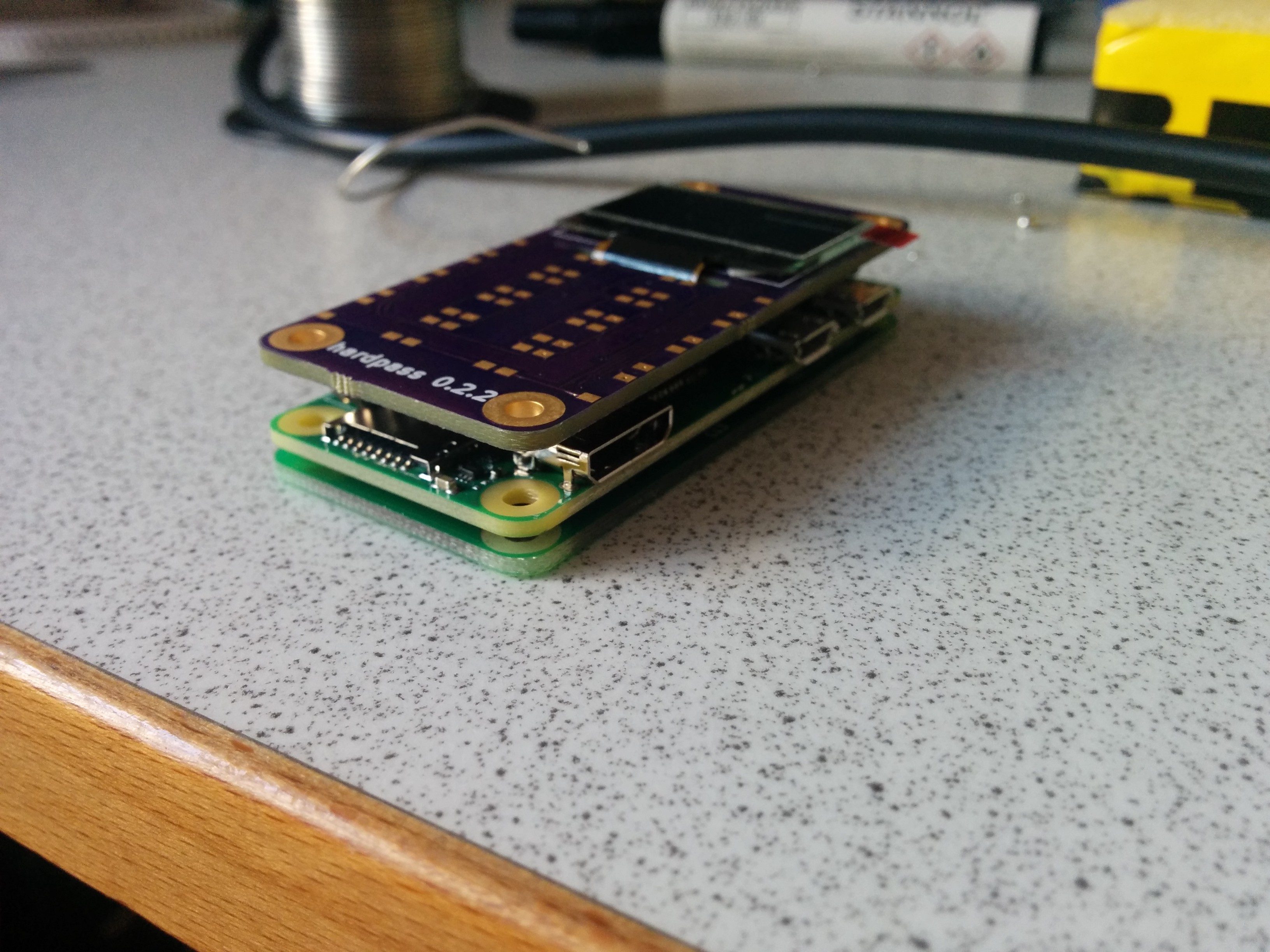 Another angle. hardpass-SCI sits so close to the Pi i am a little worried about shorting out the test pads on it. Nothing a little kapton tape can't solve ;)
Next steps: 
* get the hardware finished
* work on the UI (passwordstore has evolved a lot as well)
* design a case: 3d print? laser cut? wood? sheet metal?