Ok, so the Pi Zero Contest is drawing to a close and I wanted to get one final update in before that ends. However, that doesn't mean that this is the end of this project for me. Sure, I've achieved something quite useful, but looking further ahead I see a real future for this little board.
Currently, I can plug my RC2014 in to a USB keyboard, VGA monitor (via adapter) and a power supply, wait 30 seconds then start up a terminal session and I'm ready to start punching in BASIC commands. That is pretty much what I wanted to achieve, so on that basis, I am happy.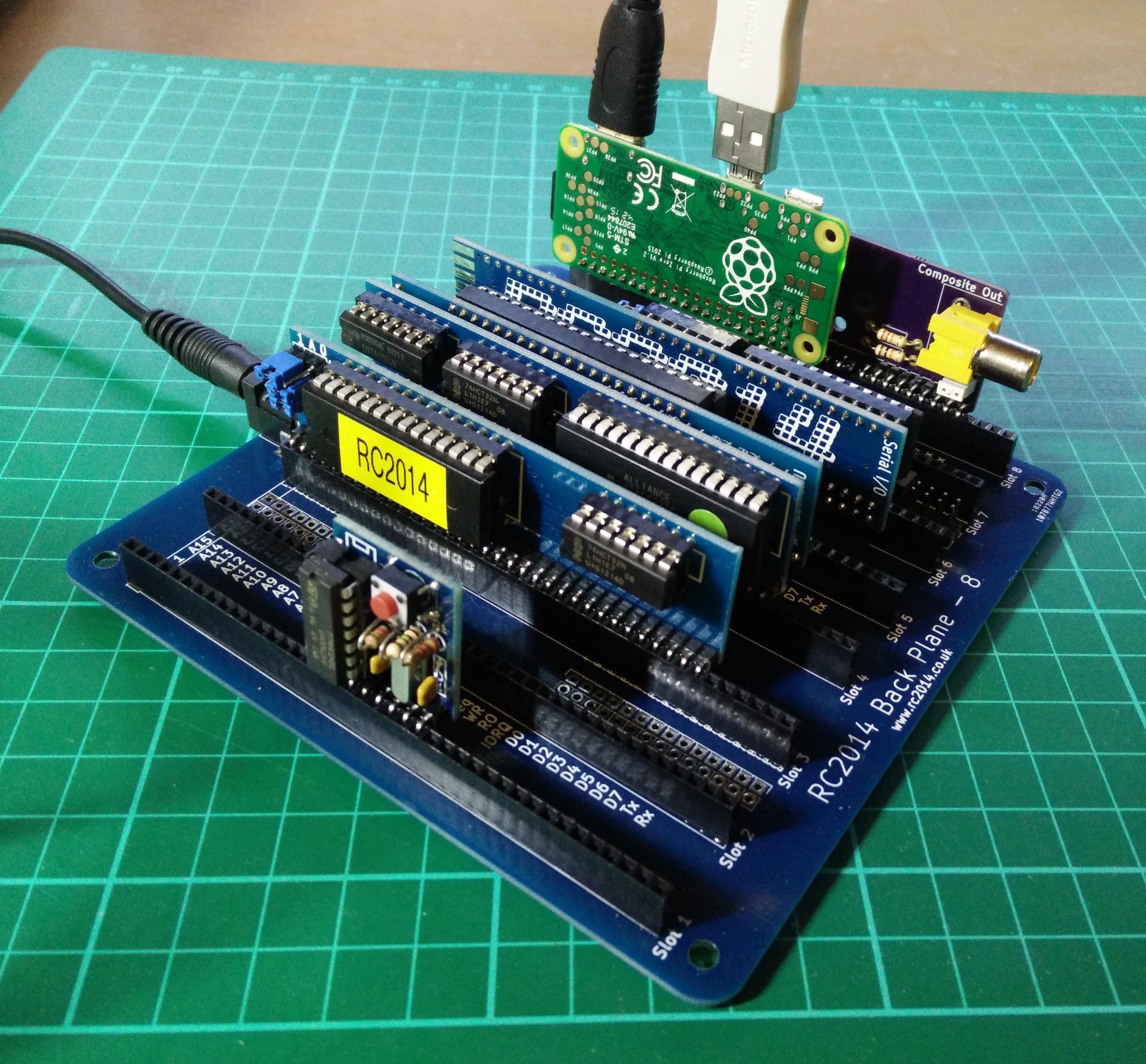 But that doesn't mean that I am satisfied. There are a lot of tweaks and changes I plan to make. In no paticular order, this is what I want to do before I consider this complete;
Respin the PCB so the composite output works
Add a jumper on the PCB to select between composite and HDMI at bootup - There is something I keep coming across about shorting a couple of the GPIO pins, but I need to do a little bit more research on this
Find out why I cannot get Screen to run at bootup - This should be simple, but although the changes I've made to /etc/rc.local work when I run it manually, it won't auto run. Yet.
Disable logging boot commands to the serial port - If rebooting the Pi after the RC2014 has already started, some of the output is taken as BASIC line numbers and commands!
Connect the RC2014 reset line to one of the GPIO pins on the Pi - Then find a way to issue a reset to the RC2014 just after Screen starts running
Once I'm happy with all of that, I just need to try duplicating micro SD cards, get a bunch of boards made up and I can add it to the other RC2014 products on Tindie!
All of this will take a bit of time, and right now I don't seem to have enough of that. But hopefully soon I'll be able to update this project with the progress I've made.
Finally, I realize that this competition is mainly for fun, and I although I never had any real aspirations of winning, here's a photo of my cat Bartlett with my Raspberry Pi Zero... just in case the judges like things like that ;-)