I am a hard-core RC hobbyist therefore I have several RC platform for me to choose from. My first pick is a race car that can go 40mph on flat road.... hmn..hmn... I definitely don't want this run into my kids... PASS....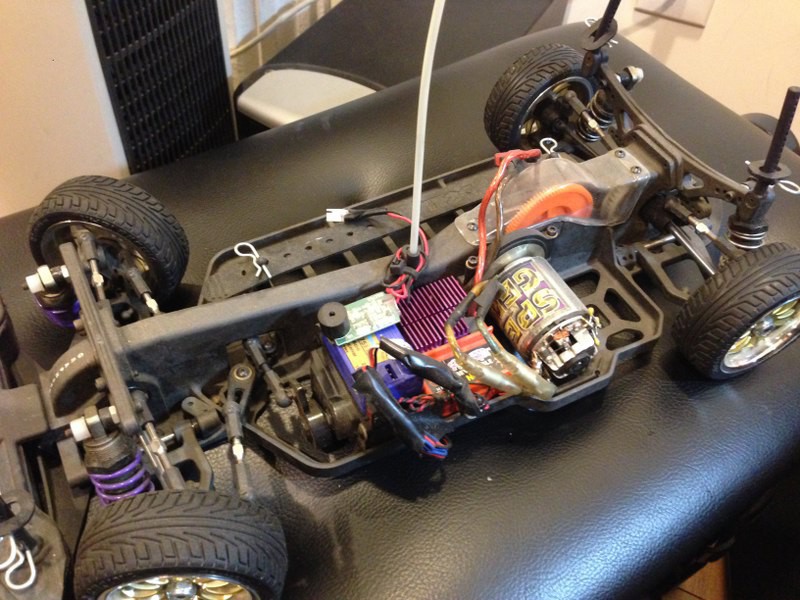 Then I found this broken 1:10 tank sitting in the storage collecting dust and decided to wake it up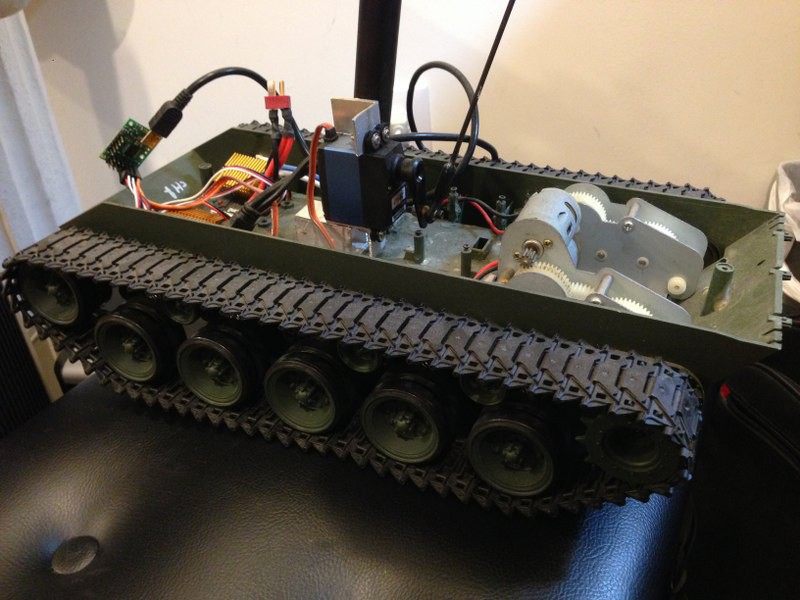 Most of the tank are control by two brushed motors driving left and right track.  I had to install two ESCs to control the motor with PWM signal from the USB servo controller, see below diagram for detail: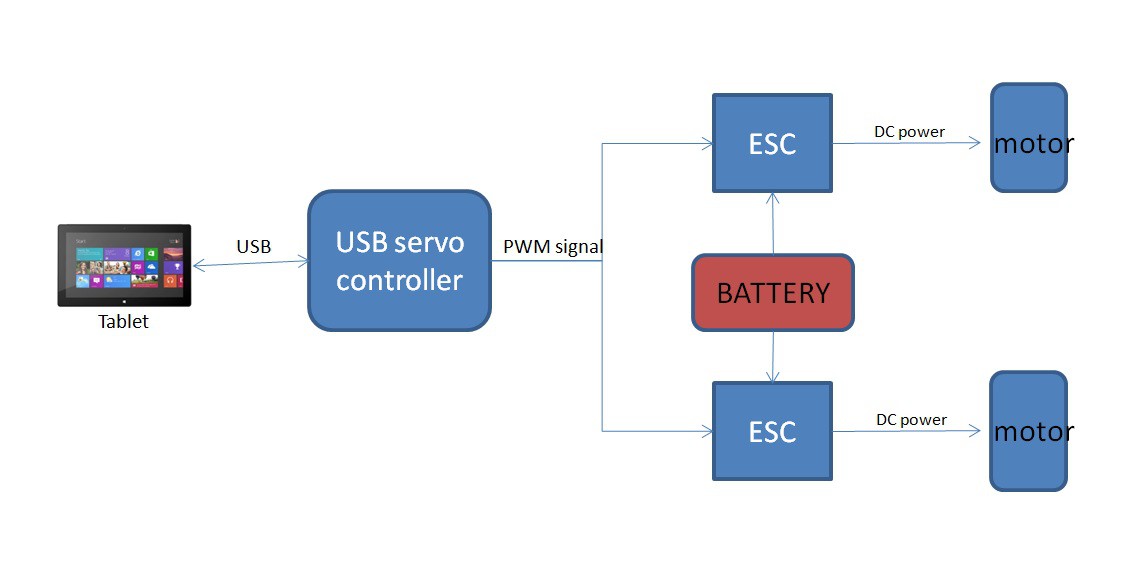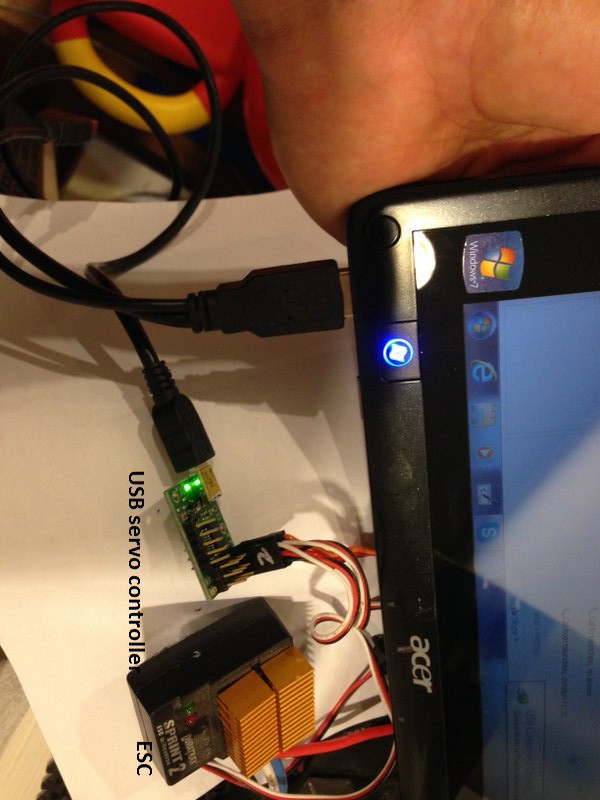 I got my USB servo controller for $ 19.95 from
http://www.pololu.com/product/1350
Now we have the basic hardware setup, next will be mounting the tablet/laptop and do some programming !!
To be continued..