With the success of the Skype Robot Mark 1 platform, I've decided to reuse most of the components (hardware and software) and make a more useful robot out of it.
Wanna be more useful? first thing it got to have bigger arm to really grip on something, second it must have the ability to recharge itself! and third, the tablet(camera) must be able to tilt up/down more in order to see things more clearly, plus it got to have lighting system in order to see in the dark.
I've ordered a bunch of robotic servos from Hobbyking, note that these servos have two spines coming out from both side of the case. They look like good candidates for arm servos and tilt servo, only hope the torque spec state on their website (9.6kg / cm) is accurate.
Below is the design scratch for the Mark2, featuring long servo arm with 'charging port' to plug into household 110v outlet and gripper on the other side. The tablet location is relocated to tail section.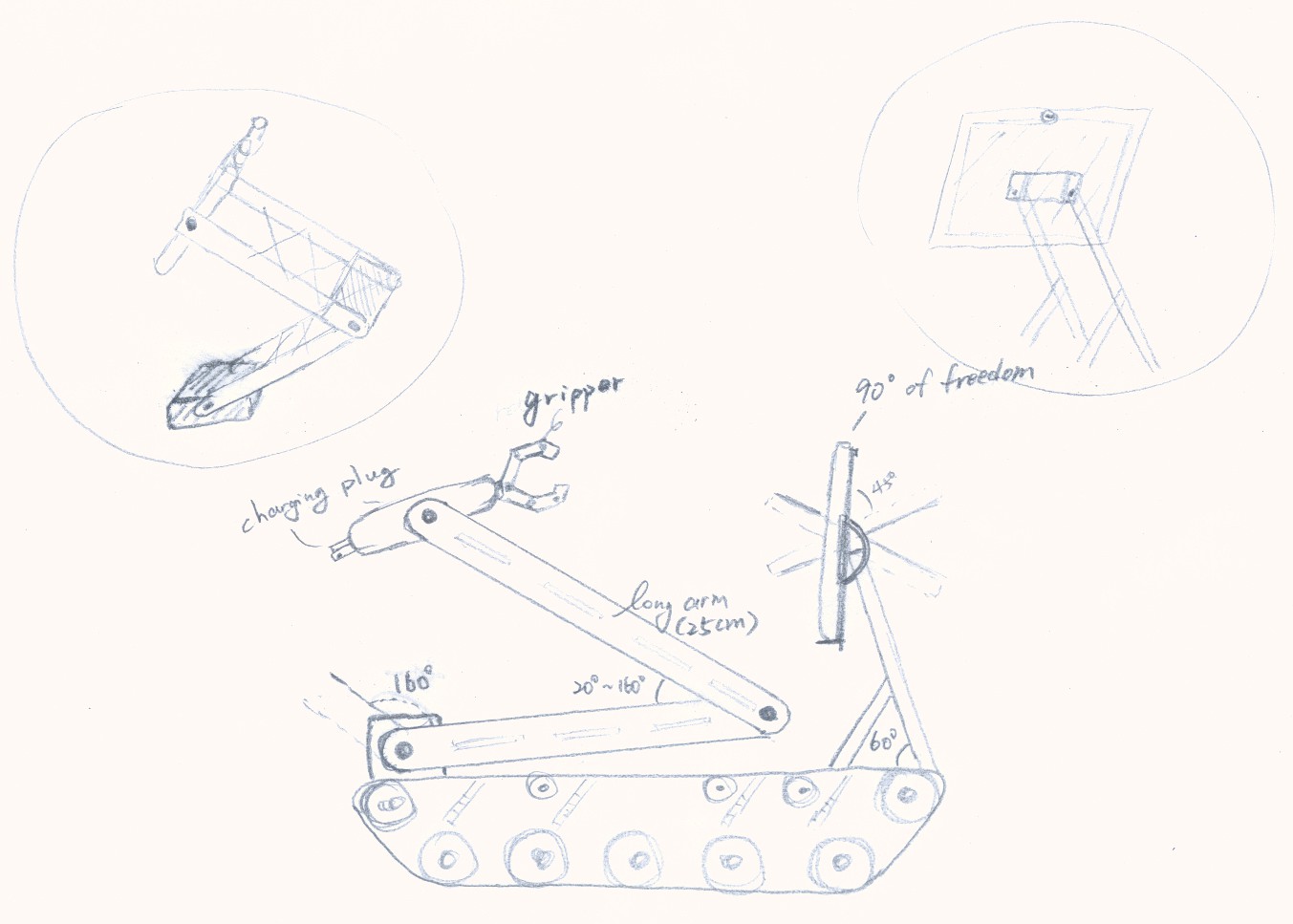 The build will be started as soon as the servos arrive, pictures and more detail coming up so stay tune my friend!