Introduction
FirePick Delta is an affordable, open-source electronics manufacturing system that sits on your desktop. It's capable of building complex electronic circuit assemblies, like Arduino and Raspberry Pi accessories. It is also able to 3D print plastic parts, just like a standard 3D printer. It assembles circuit boards just like a conventional pick-and-place machine, by using a vacuum nozzle and camera with computer vision to pick up surface-mount parts from component feeders, and precisely place them down on the circuit board. Our machine has an auto-tool changer, and we're working on designing other tools besides the SMT vacuum tip and the 3D print hotend. The system is capable of holding up to four tools and interchanging between them automatically. This also makes it one of the most versatile 3D printers out there, because it can print in four colors of plastic (or in four separate types of plastic, which would allow a single model to have a mixture of PLA, ABS, nylon, and NinjaFlex, for example).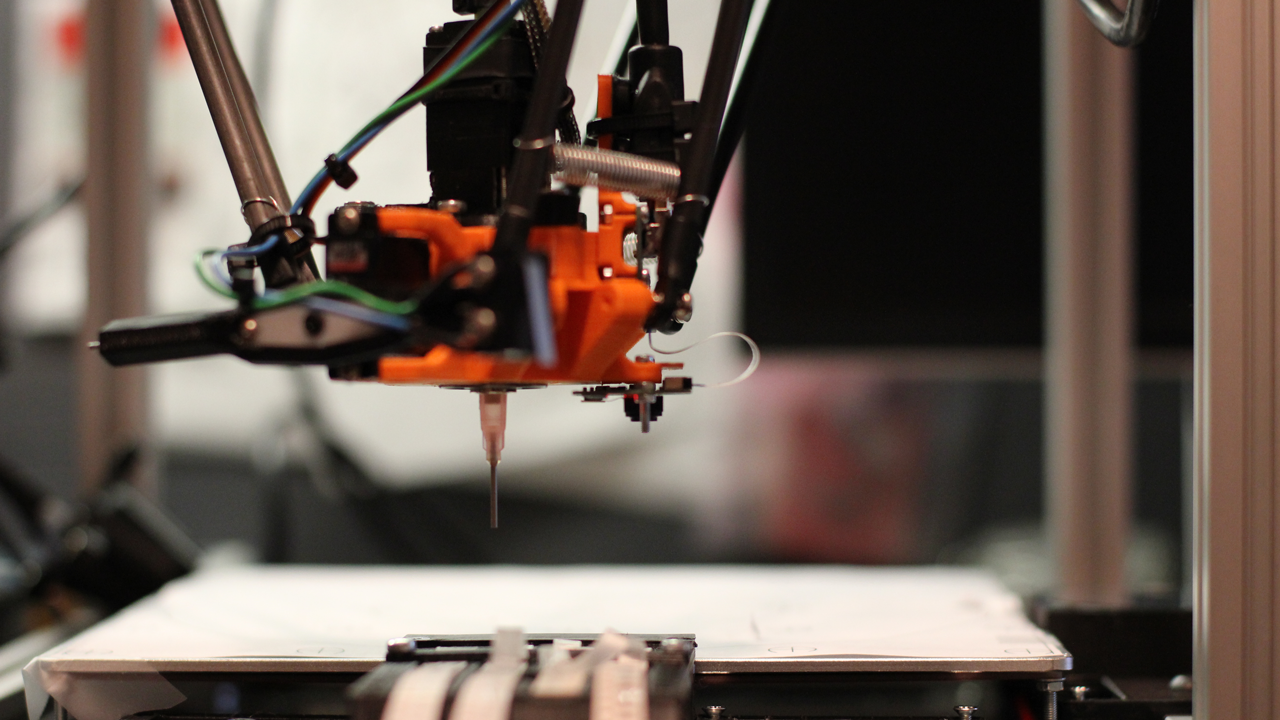 Pick and place machines are used around the world to assemble electronic circuit assemblies, however they usually sell for $50,000 to $500,000. Our machine has a price point of $300 to $5000, depending on modules installed. We should be able to hit that price point by leveraging the open-source technology of the RepRap 3D printer movement. The FirePick Delta is designed to almost completely self-replicate. It is capable of 3d printing its own parts out of PLA or ESD-sensitive ABS plastic. It will also be capable of assembling its own electronic circuit boards. We plan to be the first successful, commercially available RepRap 3d printer to have the power of electronics self-replication. We envision a future where anyone can design (or download existing) electronic projects, and manufacture them in their own home, rather than outsourcing to a traditional factory. This approach saves time and money, and is a much more sustainable solution. FirePick Delta will enable a new wave of small businesses and entrepreneurs to provide unique, bespoke, niche items to the general public, that would be unprofitable for a large conglomerate corporation to manufacture. If you've ever had an electronic project that involved soldering surface-mount electronics, this machine is an incredibly cheap and fun way to do it. If you've ever wanted to sell an electronic board that you've created, and need a way to make lots of them, this machine is for you.

Important Documents and Links
Bill of Materials
Note: Our BOM will eventually be in our custom FireBOM system, but we're still in the process of getting that populated (Note: the official hackaday.io "Components" page links there). We have written some clever python scripts to get this data transferred over to the new system, but in the meantime, it's spread across a few sources:
Project Logs and Other Hackaday.io Pages:
Videos
NOTE: The Hackaday.io CMS is kind of wonky at the moment), use the links below if the Youtube previews aren't showing up...
HaD Video #1 (Quarterfinals, July 20, 2014):
HaD Video #2 (Semifinals, September 28, 2014):
Youtube Playlist for other FirePick Delta related videos :-)
Features / Specs
Intended Usage:
Prototyping and small runs of PCB's (under 100 per run). Not intended to be used for mass production.
Hobbyists, Makerspaces, high school and college students,...
Read more »