This is a stub... Stay tuned, hopefully I'll have this done before the deadline!
Modular Feeder System
Everything on our system is modular, including the feeders.  Rather than having individual blade-style feeders (which are extremely handy, but complicated to pull of on a small scale), we decided on a 60mm base size, that can hold a certain number of tapes / tubes, depending on the component size(s).
4x 8mm feeders: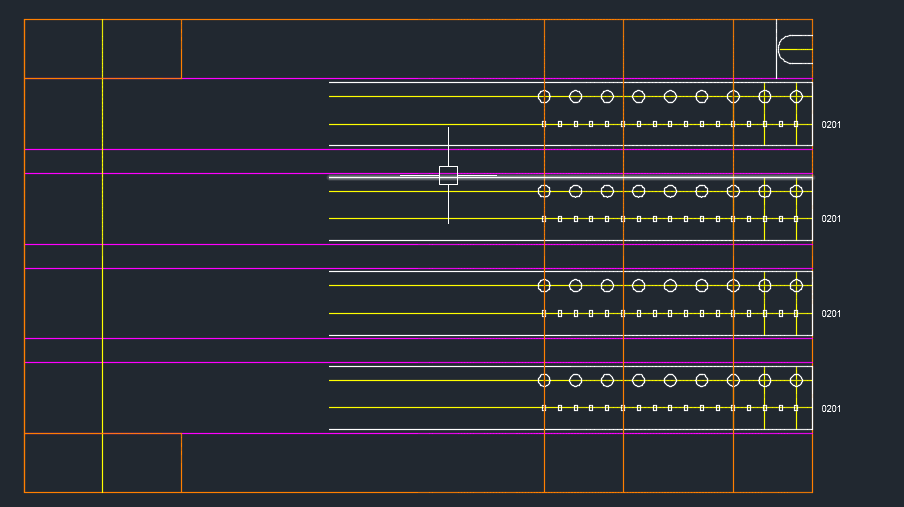 3x 12mm feeders: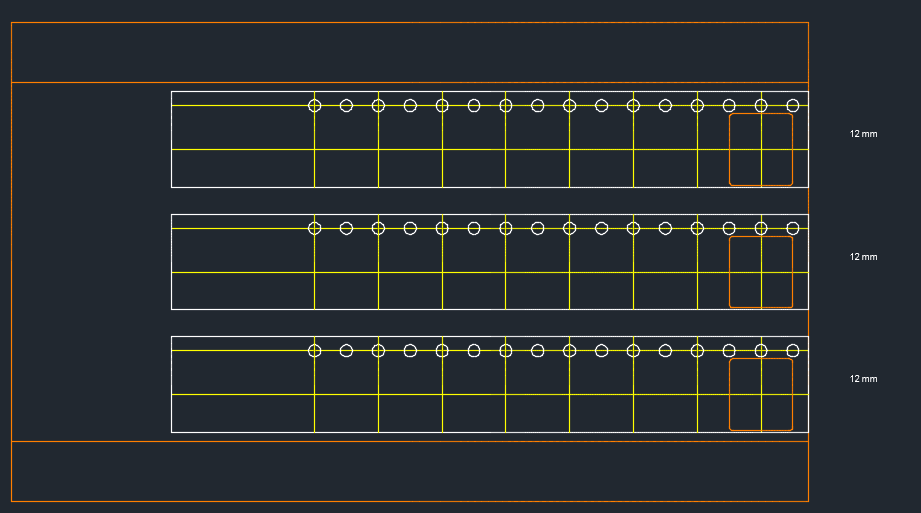 1x 16 and 1x 24mm feeder: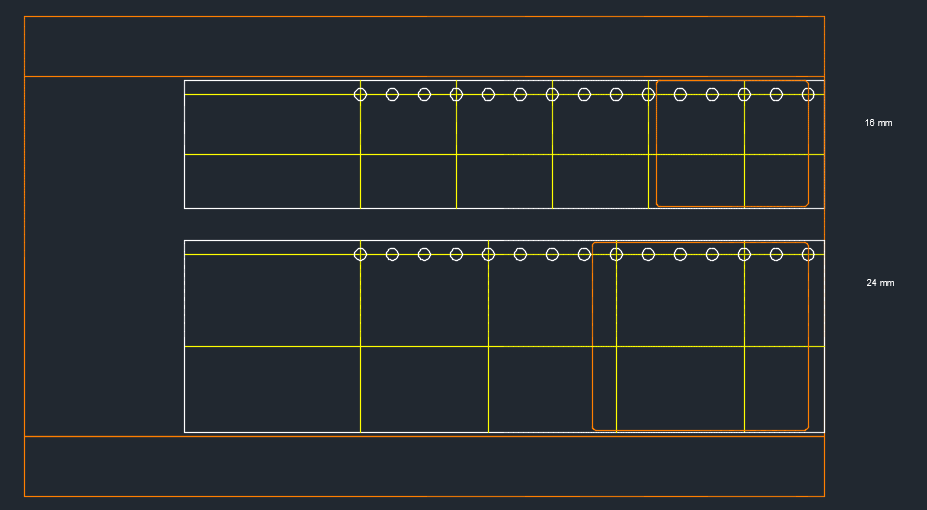 1x 32mm feeder: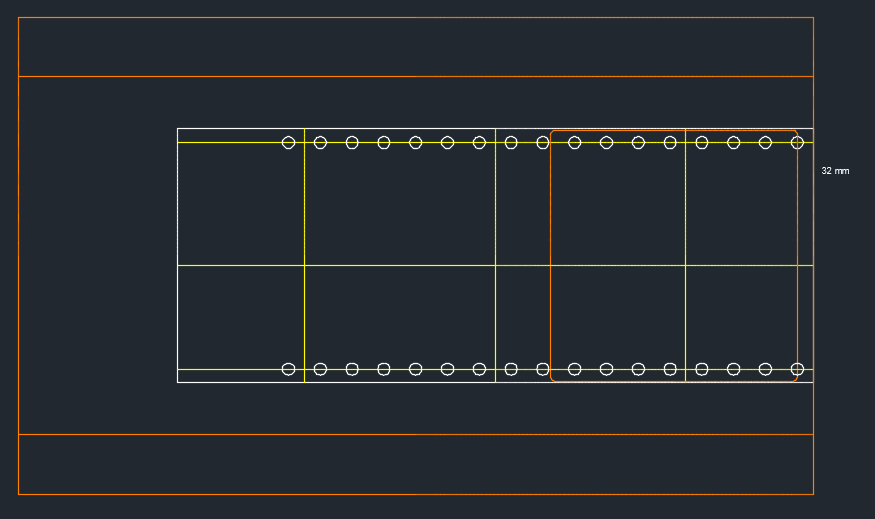 1x 44mm feeder:
Not to mention, any size of weird tube, like for a custom choke or coil, or any other weird specialized stuff, new types of feeders can be created, and added to this system with just a basic amount of CAD work and 3D printing.  
ESD Mitigation
If you haven't seen our post about ESD Mitigation, please read it here: 
http://hackaday.io/project/963/log/10095-esd-mitigation-strategy
Modular Feeder Holder
All of our modular feeders go into a 3D printed feeder holder, that attaches to the aluminum extrusion rails with an M5 x 8mm button-head cap screw: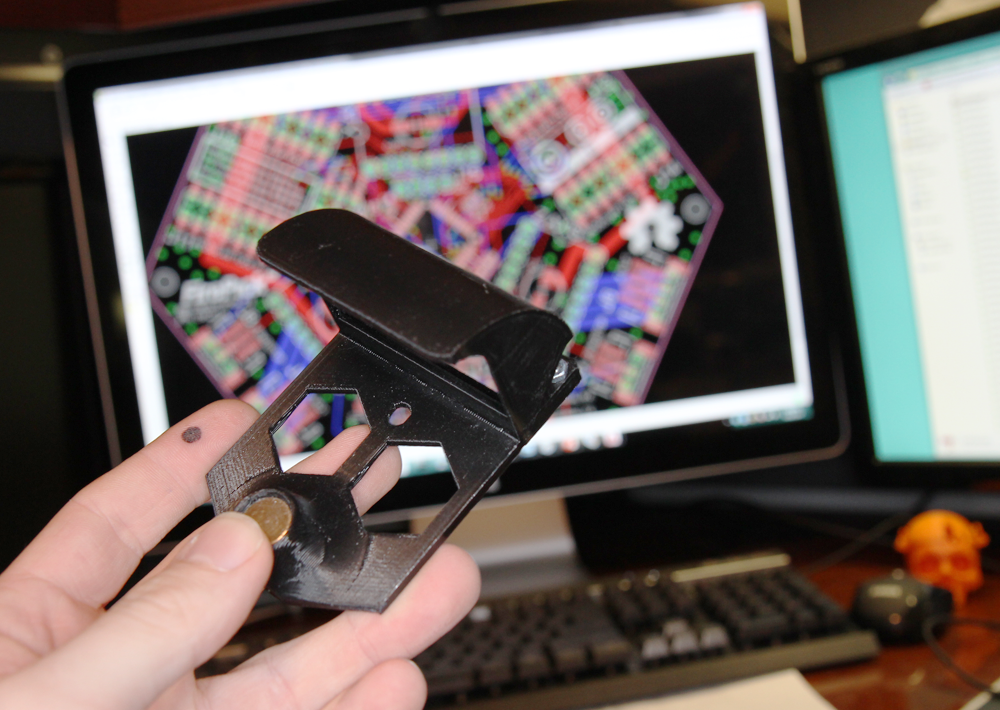 The curved bit gently guides tape out the bottom of the machine: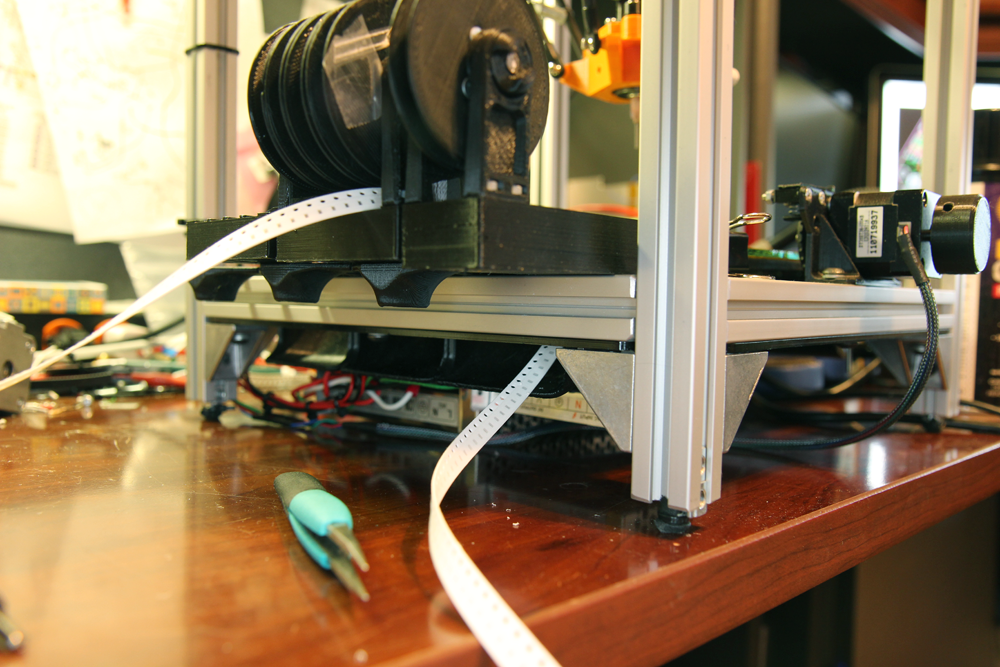 Tape Feeders
We assume that for home and prototyping use, that most people will not have dozens and dozens of spools laying around.  They're really expensive and not needed for general prototyping.  So we will assume that most people will be loading in cut tape strip pieces.  And there's no reason to bring in the complexity of a full-auto tape feeder if you're just dealing with cut tape strips.
HOWEVER, it is exremely likely that many home users may have one or two large reels for those jobs where you're laying down tons of LEDs or 0.1uf capacitors, or whatever.  So right now our system has two full-auto tape feeders, so that the system is less tied to using the drag-pin feed.
Tape Feeder (drag pin feed)
Tape Feeder (full auto)
Tape Feeder (strip lanes)
(pics will be up, check back soon!)
Tube Feeders
We plan on supporting these in the very near future.  We just wanted to concentrate on the tape feeders first. :-)
Tray Feeders
We don't support JEDEC trays, because they're so big, but sometimes it's still nice to be able to pick up some random parts that either don't have carrier tape, or are on a small piece of cut tape that would be impractical to load in a normal feeder. So, we support little trays that allow you to load in a few parts at a time.  OpenPnP already has some pretty neat logic that knows how to get to the center of a part, based on the tray dimensions, and the part's dimensions.