Welcome to the first installment of the $300 Pick and Place Hackday.io project build log.  This is the first of many build log entries that we will be posting over the next few months.

The official name of this project is FirePick Delta.  We felt that the name "$300 Pick and Place" would be a better name for our Hackaday Projects page, since it better conveys to the world what our project is truly about.  Nobody knows what a FirePick Delta is (yet), but most of the regulars at Hackday know what a $300 Pick and Place machine is.  If not, don't worry.  We've got a section below just for you :)
Introduction in Plain English
We are developing a really cool robotic machine that is capable of assembling electronic circuit boards (it also 3D prints, and does some other stuff!).  It uses a vacuum nozzle to pick really tiny resistors and computer chips up, and place them down very carefully on a printed circuit board.  A lot of the parts are really tiny (sometimes only 0.6 mm x 0.3mm).  Sometimes they are really big, but the adjacent pins are so close together that the risk of two pins shorting out makes assembly difficult.  Our design uses a tiny digital camera board and custom computer vision software to ensure that the parts are being placed correctly.  Computer vision is really hard.  Especially if you're not a math major.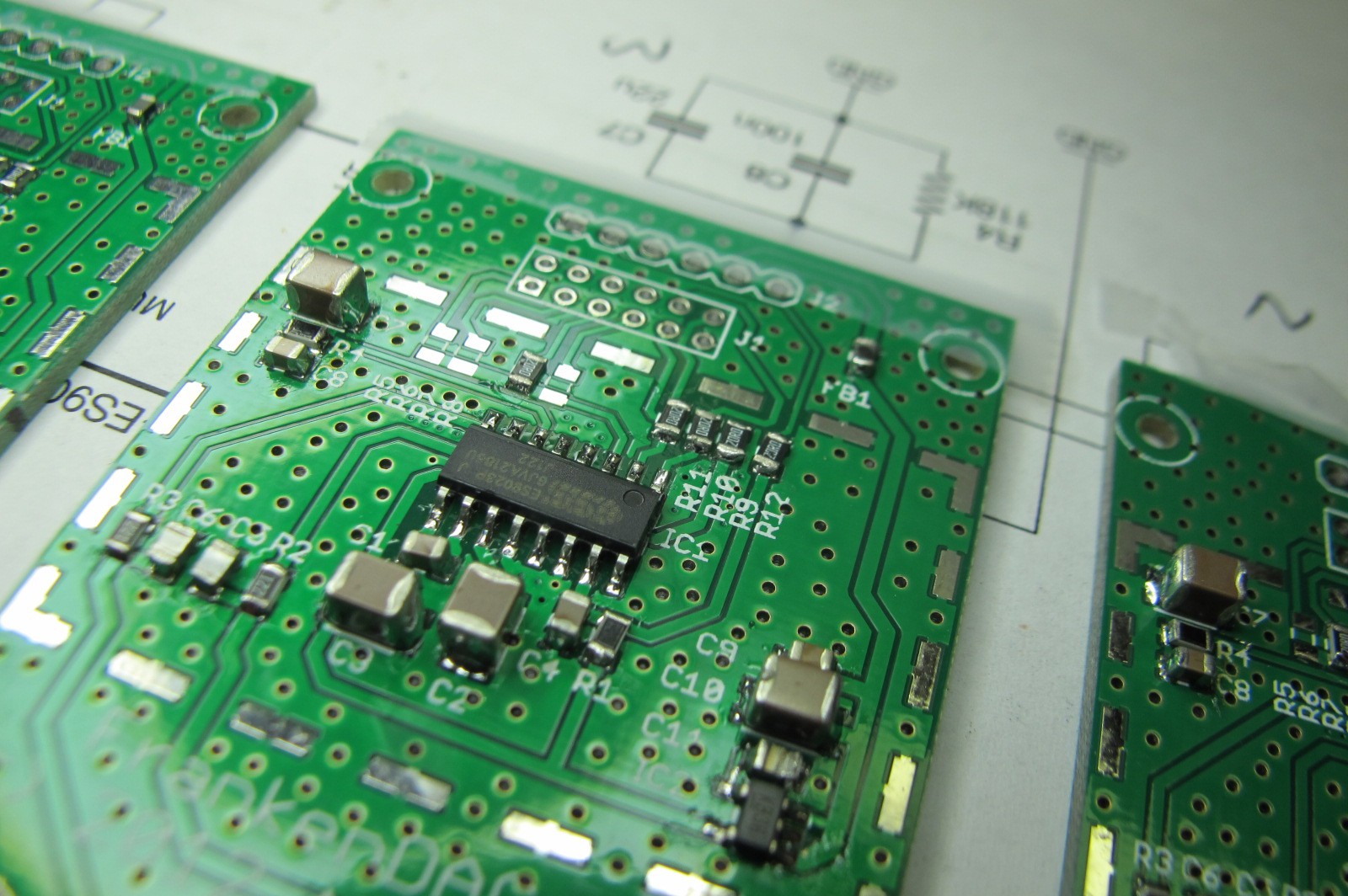 There are existing machines that do this today, but they cost a LOT of money.  They range from $30,000 on the cheap end, to several hundred thousand dollars.  Large businesses are more than willing to pay these prices, because they produce millions of boards per year.  But what about the small business?  What about the the would-be tech startup?  What about the hobbyists, the college EE undergrads, hardware hackers, and makers?  It's pretty depressing actually.  Most resort to soldering every tiny component by hand (under a microscope if they're lucky enough to have access to one).  A few hobbyists and hackers went off and tried to make their own machine and failed miserably.  It's an incredibly complicated project by standards, so this wasn't surprising.
The Holy Grail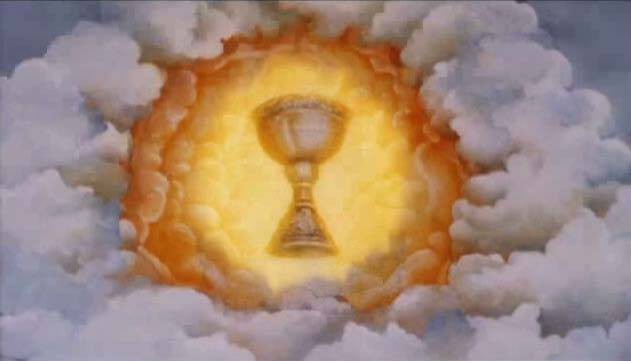 We are chasing the holy grail of rapid prototyping and electronics manufacturing.  Here are a few examples of the benefits that our project would provide:
Design phase:
Electronics prototyping: Those dreadful breadboards, breakout boards, and Arduino shields can finally go away. Instead, work can begin on the first pcb prototype immediately, which reduces turnaround time. This doesn't work in all cases, but is a nice option to have.
Crowdsourced Parts Libraries: We will eventually aim to have a very conclusive library of parts for common EDA tools like EAGLE, KiCad, and Altium.  By crowdourcing the library parts out, and using a ranking and verification system to ensure their completeness and accuracy, the burden to the designer will be reduced tremendously.  This is a huge undertaking, but if our project reaches critical mass, it becomes within reach.
3D printing of enclosures, fixtures, and replacement SMT machine parts.  This machine is capable of replicating its own plastic parts, including ESD-safe feeders and SMT nozzles.
Manufacturing phase:
Quality control can be improved if the boards are being made locally, instead of in another continent.  Problems can be caught earlier.  In many cases, this will actually be much cheaper than outsourcing.
Intellectual property concerns: We're all about open source, but sometimes you don't want one of your boards outsourced to a sketchy manufacturer.  By making the boards locally, all of these concerns can be alleviated.
Small tech startups: Small companies and tech startups can buy a cheap $300 machine instead of taking out loans or giving up equity to buy a machine that costs 100-200 times that.
Just-In-Time Production / Kanban: Allows a smaller stock of finished boards to be kept.  Save money by building boards only when needed.
Life Cycle Management:
Rework: Our robotic machine will also function as a rework station, capable of replacing BGA's, QFN's, TQFP's, and any other common part available.  This is a great thing for those for the electronics repair business, the video game modding community, and the smarter-than-average consumer with a broken consumer device that needs fixing.
Significance to the Open Source Community
Our machine will be a perfect tool for a Makerspace or Hackerspace.
Open-Source Hardware: There are thousands of Open-Source hardware projects around the internet.  Our machine will allow people to build any Open Source design where the parts are available, regardless of whether there are assembled boards available.  That MIDI Keytar your saw on Youtube?  That RepRap motion controller with integrated K-Cup brewer?  Buy the parts, load them up, and hit "START".  You'll be up and running in no time.
Education: Our machine will pave the way for a new generation of hardware hackers to learn hands-on electronics. 
A Bit of History on the RepRap Project
The 3D printing landscape was in the same place, one decade ago. Thanks to Adrian Bowyer, founder of the RepRap Project, an entire ecosystem sprang up to figure out a way to put 3D printing technology in the hands of the consumer.  The solution was to leverage the power of open-source.   A lot of really difficult problems were overcome through sharing, collaborating, diversity, and sometimes, sheer brute force.  The RepRap community has now surpassed the dinosaur industry in cost, availability, support, and in some cases, quality.  Personally, I really like market shakeups, they're a good thing.  It keeps the greedy suit-wearing types from resting on their laurels for too long.
I think we can all learn a lesson from the RepRap project.  In several contexts, a sum can worth more than the sum of its parts.  Some cheap hardware parts, some clever software, and a spool of plastic, when put together properly, can make beautiful things.  And when a community people come together and collaborate, truly magical things happen.
About the Developers - Neil Jansen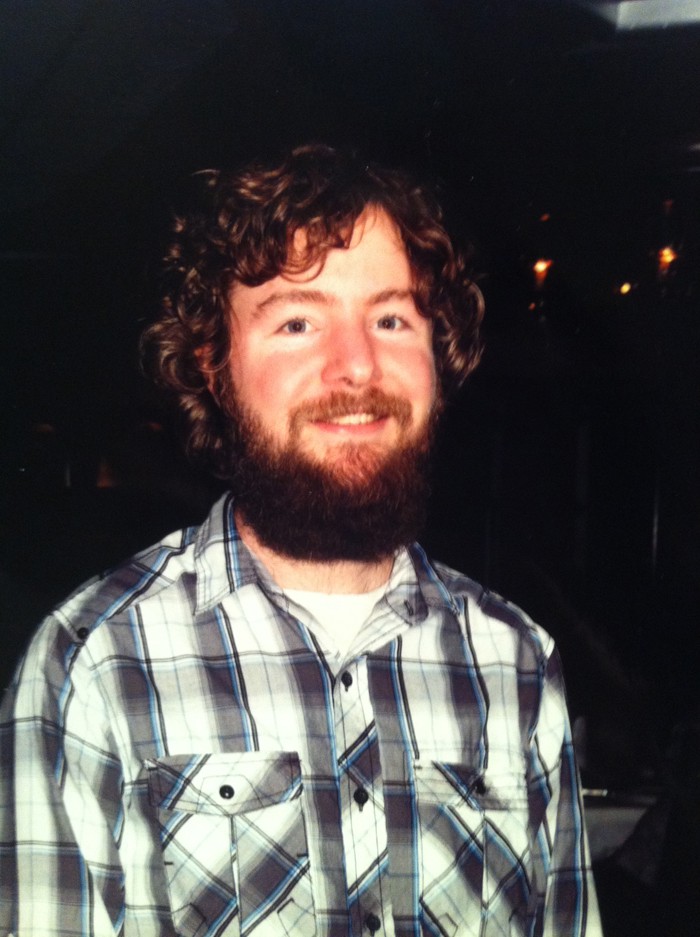 I'm an alpha nerd, and I'm no stranger to a build log.  I've created some truly wonderful things in my time, and this project will be no exception (I'm also quite modest, lol).  I'll be listing some of my previous projects on my user page in the coming days/weeks/months.  The project below had two custom Nixie displays, 500 orange-amber PWM-controlled LEDs, two Arduino-compatible processors, and seventeen custom circuit boards with mixed SMT and through-hole components.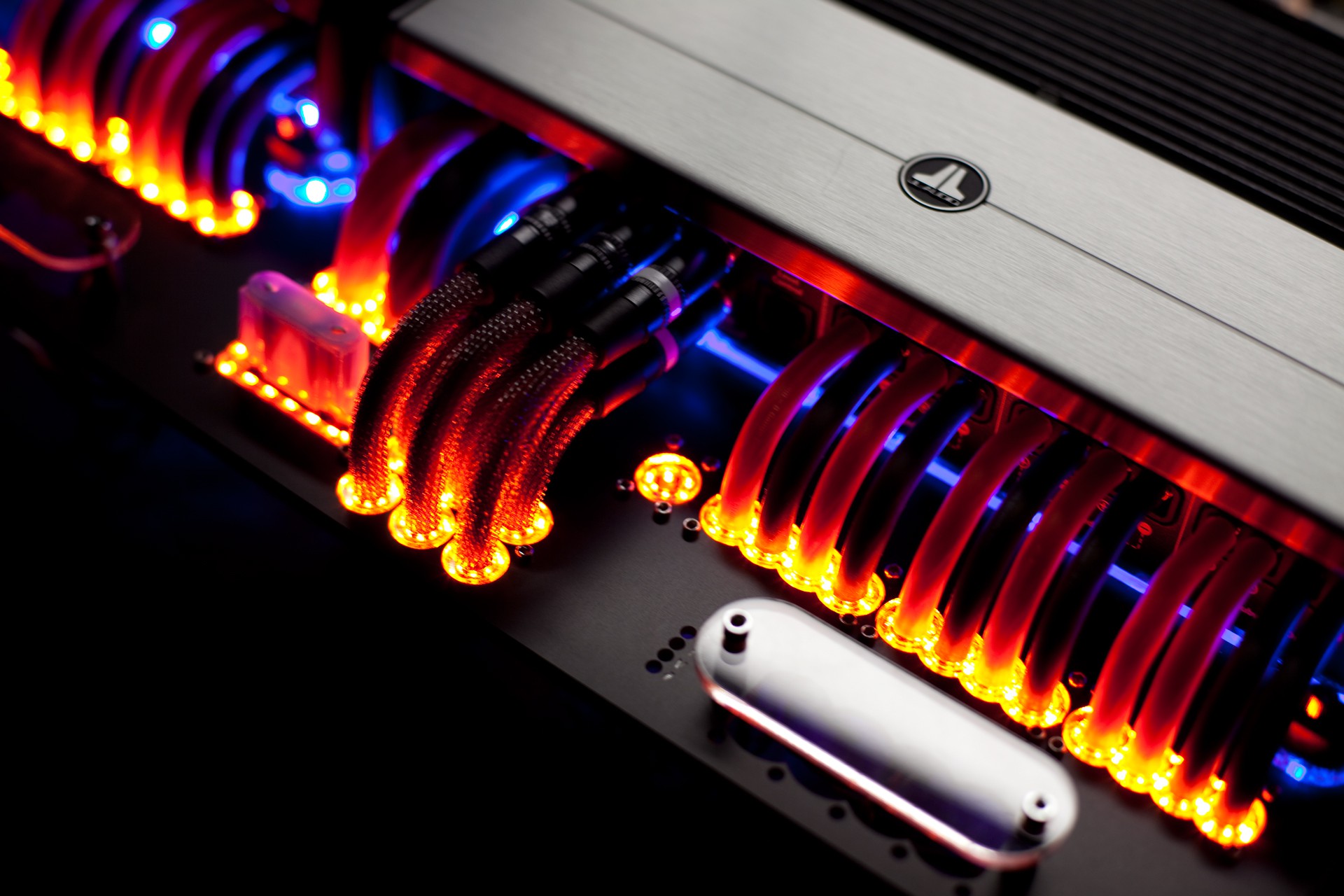 Project log for the above amp rack detailed here: http://www.diymobileaudio.com/forum/build-logs-project-install-gallery/118147-2011-mini-cooper-s-sq-build-hat-jl-alpine-knu-secondskin-sds-pwk.html
My role in this project is the entirety of the mechanical design, a lot of the underlying architecture, and the systems-level testing.  I'm also writing all of the build logs on Hackaday.io.  Any grammatical or technical errors found are solely my own.
About the Developers - Karl Lew
Karl is the resident software guru and architect.  He has been perfecting the OpenCV-based FireSight module that performs the necessary computer vision.  He's also creating a frontend for the machine operation, and doing a bunch of backend stuff to make all the various modules work together.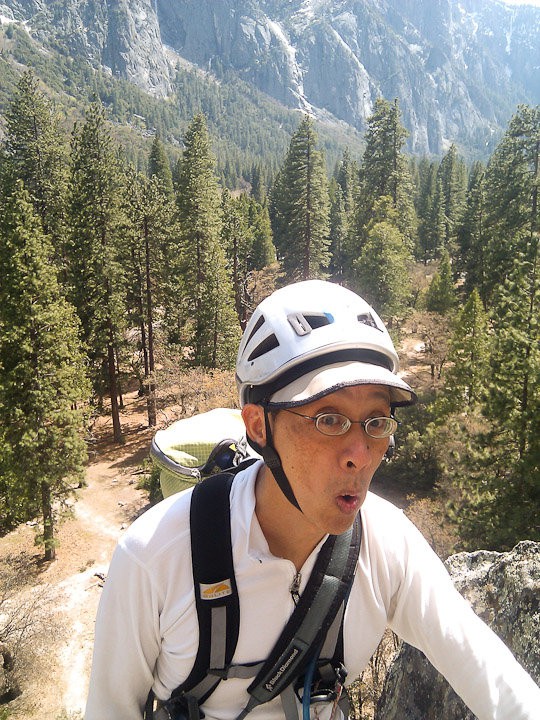 Our Other Developers
Christian Lerche - Engineering, PCB / SCH layout, currently residing in Denmark

Thomas Kilbride - Currently enrolled in the University of Iowa for an engineering degree.  Spends his time doing FSAE competition and is an avid Linux enthusiast.

Dayton Pid - 16-year old prodigy from Calgary, Canada.  Has built more robots and machines than most people could in their adult life.  Enjoys cryptography and other fun stuff.

Dave Shanklin

- Senior Systems/Software Engineer with 15+ years work experience.  Degree in Computer Science / Mathematics.
FUN FACT: The age span of our team varies from 16 to 58 :D
Special Thanks

Although not directly part of this Hackaday Project, we wanted to say thanks to Jason Von Nieda for making his OpenPnP project available to all.  He has spent the last few years creating a modular framework for Pick and Place machines, and we wouldn't be where we are today if it weren't for him.
Also thanks to everyone at the Melbourne Makerspace, for being awesome and keeping it real.  If you're ever in the spacecoast area of Florida (east of Orlando, on the coast), stop by and say hello, their open houses are Mondays at 7:00 PM.  If you let me know in advance, I'll even bring the $300 pick and place prototype :)
Thanks to Push Plastic, because they're an awesome filament distributor that has bent over backwards to help me as their customer.  Their stuff is USA made from virgin plastic, and it's all I use in my machine.  
Lastly, some name dropping for people that have donated to our project: THANK YOU GUYS SO MUCH!!
Brian McFadden
Mike Stegen
Karl Lew
Luis Rios Nogales
Wayne Holder
Martin Weilhamer
Richard Wardlow
Bruce Cushman
Stay tuned, and thanks for checking our out our project!  
And please comment if you love it, or hate it!  We want to hear from you!