This project started in the Spring of 2015 when I won a grant for $2,500 to build a proof of concept electric bike to show the Amherst Fire Department. It really got going that Summer, when I attached the Lightning Rod's mid drive kit to my Iron Horse Sunday downhill bike and wired up some RC car batteries. I road up and down the road in front of my house at 2.4 kW. It was fun but Lighting Rod's kit actually destroyed itself at that power output. The jackshaft bent and the mild-steel structure too. The parts weren't made for the output of the motor (even though the owner, Michael Backus, says it should work at 3 kW.) After months of a headache dealing with him he finally replaced the stainless steel jack-shaft with a chromoly one but he denied the other defects.
As 2016 rolled around I finally got the jack-shaft back and decided to ditch most of Michael's kit for my custom parts. Since then I have been prototyping in plastics and drawing up designs in Solidworks.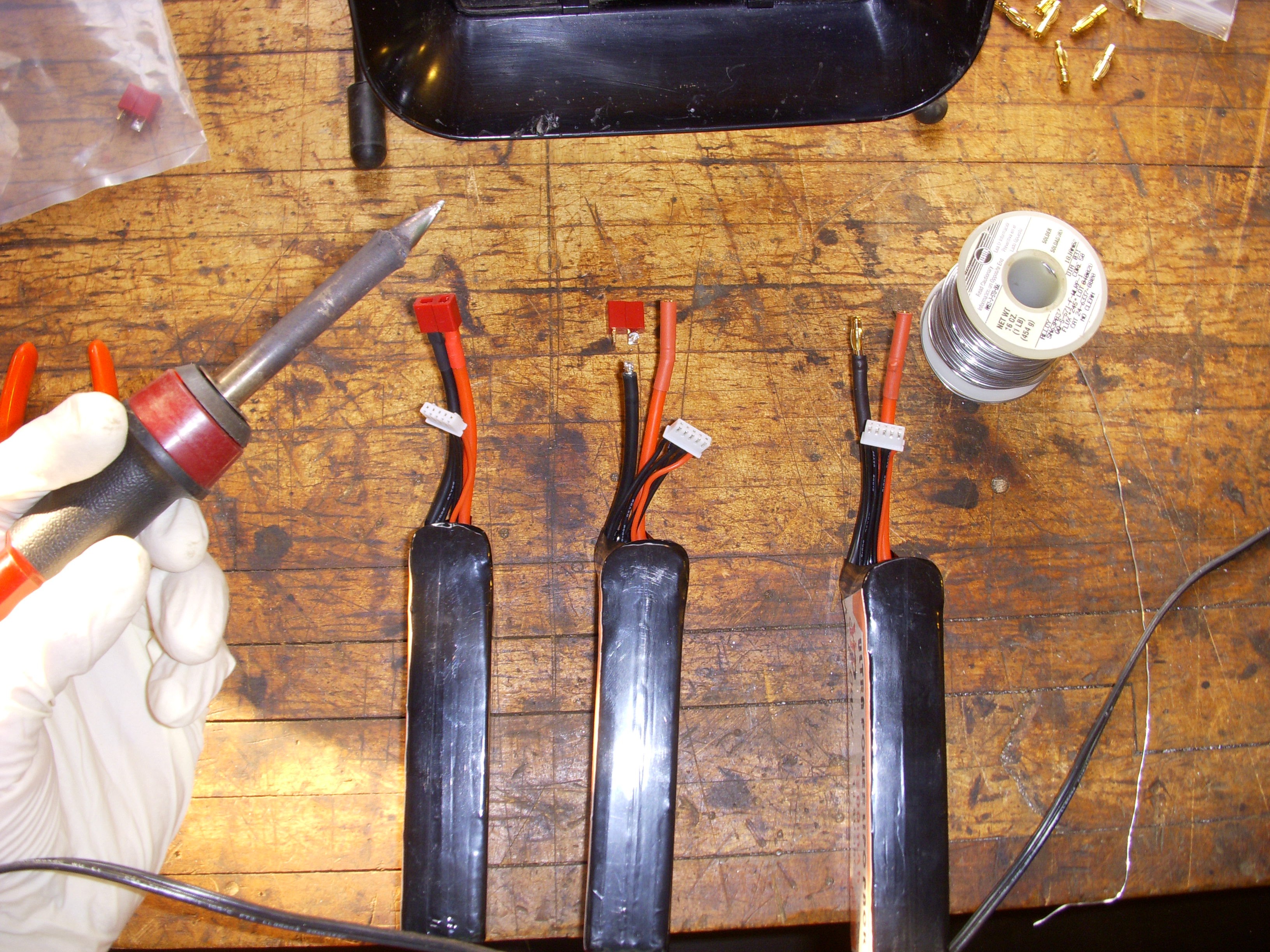 New connectors for the batteries to facilitate different wiring configurations.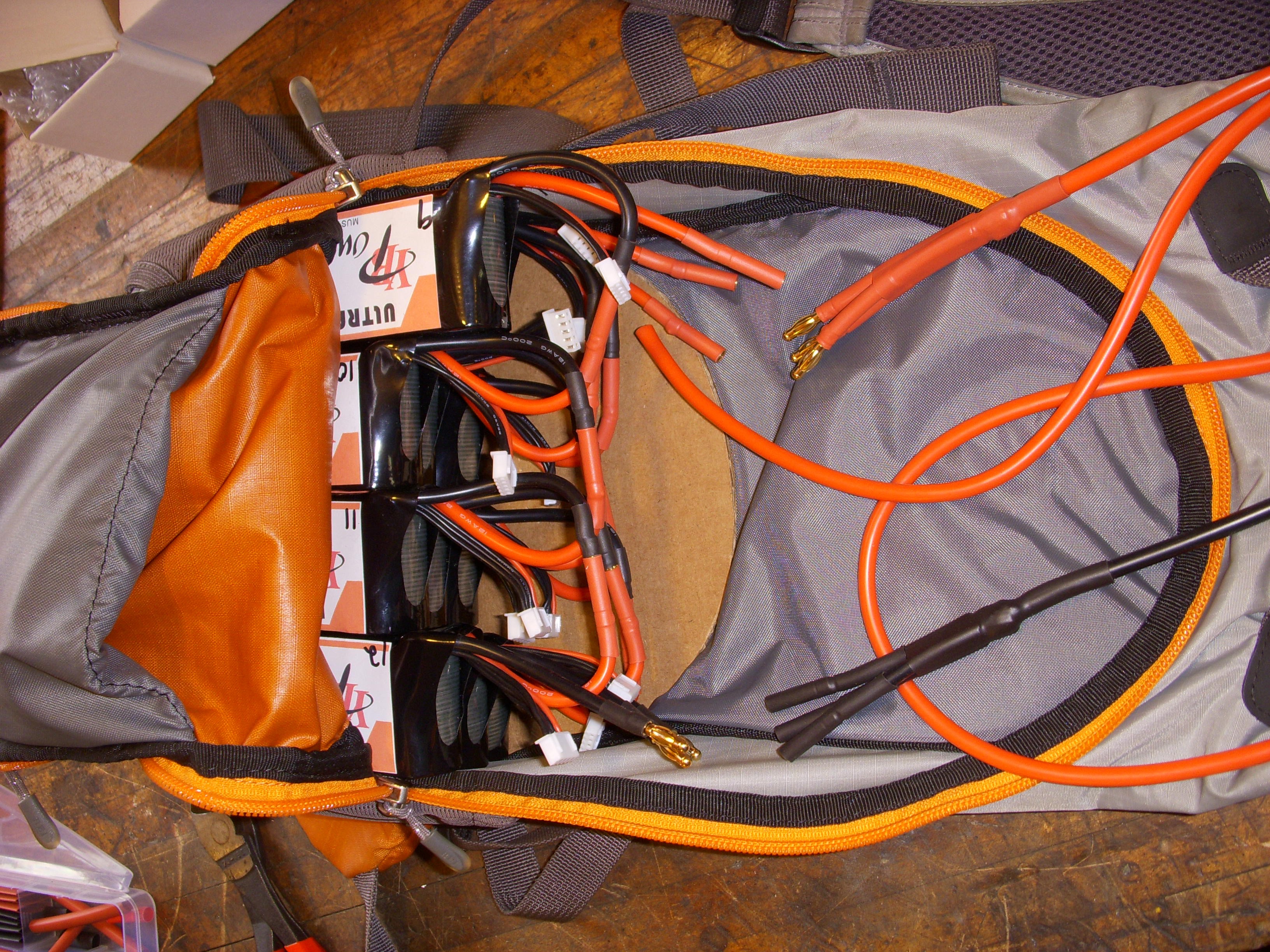 12 batteries (14.8v 3300mAh 35c) wired 3p 4s to make a 60v battery pack theoretically capable of 350 amps. The controller (18fet Infineon) can only take 60 amps.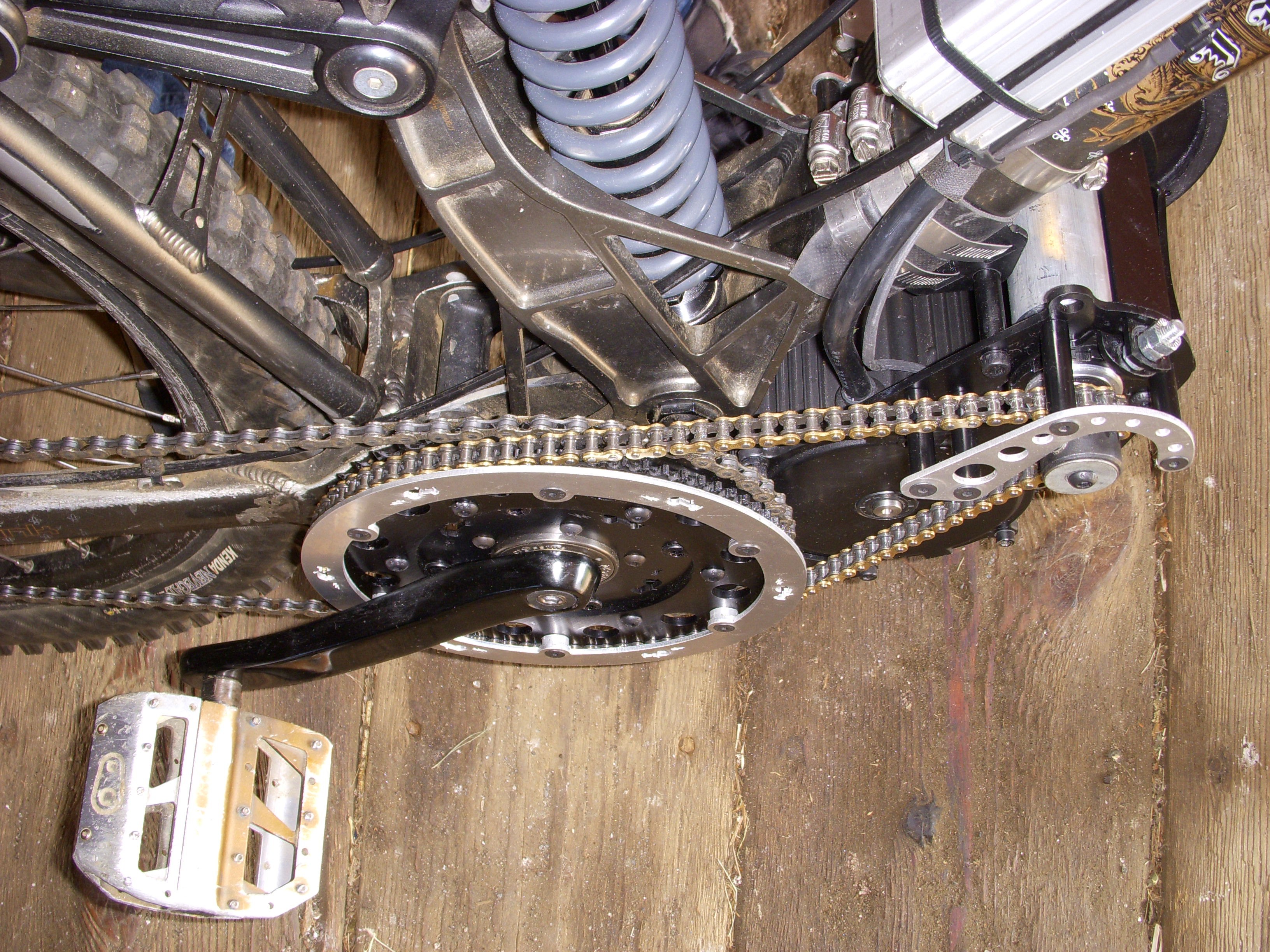 The original Lightning Rods kit. Looks nice... but when it moves the flaws are immediately apparent. Neither the plastic pulley nor the steel cog were concentric.